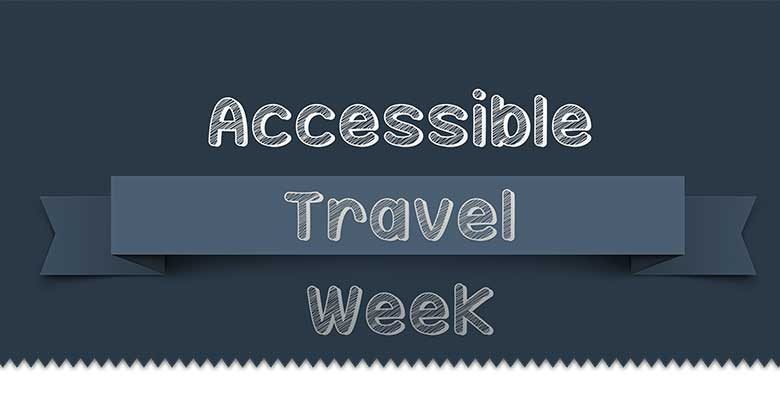 Travel & Holidays
Announcing Accessible Travel Week and 5 top tips for planning the accessible holiday of a lifetime
Welcome to Accessible Travel Week a new yearly educational campaign to help spark the debate about the difficulties of accessible travel. Using fun educational videos and guides, Disability Horizons Co-founder Martyn  Sibley will reveal his best strategies for overcoming the many hurdles to accessible travel so other disabled people can enjoy life-changing adventures too.
To see our complete Guide To Travelling With A Disability simply click here
Travelling with a disability can be a daunting experience when it goes well, let alone if any problems arise. Many people who wish to travel and have a disability are put off from just the thought of all the stress, confusion and responsibility of booking the holiday. Would you even know where to begin when booking an accessible holiday?
It wasn't so long ago I was too afraid to travel, even though it was top of my bucket list. The thought of taking equipment, arranging care, finding out which places were accessible, was just too overwhelming for me. For years, I sat there on Google just wishing I was travelling to all these beautiful countries. Then I thought: "screw it."
I've now been travelling for over 10 years, and I don't even look back. I'm here to urge you to do the same. I'm running an awesome social campaign called Accessible Travel Week where you can find hints and tips on how to book your dream holiday.
Accessible Travel Week: top 5 tips
Here are 5 handy tips to think about while you plan your holiday of a lifetime:
1. Know your outcome – work out in advance of any real planning or investigation exactly what you want to get out if your trip. Are you sightseeing, relaxing by the beach, road tripping, camping? Who is coming with you, will you need to take personal assistants, what are you willing to compromise on? Answering these questions in advance will make the actual gritty details of planning a LOT quicker and easier.
2. Research and book with an airline you know will cater for your need. Make sure to contact them beforehand and make them aware of everything you need. They will help you through security, ensure all your necessary equipment is boarded safely, and help you physically board the flight so it's important to make sure they know what they're doing and won't leave you hanging.
3. Contact the hotel you wish to stay at, prior to your stay. Trust me, it's utterly disappointing when a hotel deems itself "accessible" when really there are a few small steps, a bathroom not big enough for a wheelchair and an abnormally high bed. Either ring or email the hotel and get them to confirm that the hotel is 100% accessible; ask as many questions as you wish to ensure clarity, this will reduce the chances of confusion, upset or disappointment on your holiday.
4. Research and work out how you're going to travel around your chosen destination. Many people don't think about this and just assume they'll work it out when they get there; this is very bad idea. Research the area, find out the most common ways of travel (be it taxi, subway, bus, train, car hire etc.) Contact companies if you can for clarification, and if need be, book. You will find with most destinations that taxi and hire care are the most stress-free, easy options, but will be higher in price.
5. Ensure you have all of your documents printed. This doesn't just mean your plane tickets and accommodation ticket, this means certificates (ATOL, insurance etc.), emails, addresses, attraction information, phone numbers… Make sure it's ALL written down and taken with you. You may not need all of the information, but for ease of mind, it's handy to have it with you.
If you'd like to gain more tips and advice, learn and seek from others who have travelled with a disability and get the chance to ask those all-important questions that've been bugging you for years, then check out Accessible Travel Week; it's completely free and I promise it will be beneficial to YOU.
To see our complete Guide To Travelling With A Disability simply click here
PS: At the end of Accessible Travel Week I'll be revealing something new and exciting I've been working on that will help make accessible travel a LOT easier so please look out for it, you'll be pleased you did 🙂
By Martyn Sibley
Want to learn more about accessible travel and to ask us your travel questions? Get in touch by messaging us on Facebook, tweeting us @DHorizons using the hashtag #AccessibleTravelWeek, emailing us at editor@disabilityhorizons.com or leaving your comments below.