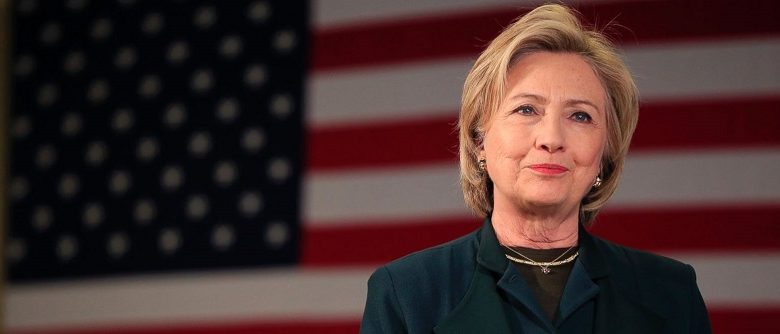 News
Autism initiative: could Hillary Clinton's plans work in the UK?
Everyone might be talking about Donald Trump, but we want to focus on one of his opponents for a moment, former Secretary of Department Hillary Clinton.
In January 2016 Hillary announced a series of initiatives designed to improve the life chances of people affected by Autistic Spectrum Disorders (ASD). If elected as President of The United States, Mrs Clinton would implement her "wide-ranging autism initiative" aimed at improving the lives of people with autism in the US. The initiative sounds great, but will it work and should the UK follow suit? We asked Anna Kennedy OBE, who runs an autism charity, to discuss.
In order to appreciate the differences between how support services for people with autism are delivered in the United Kingdom and the United States, and therefore whether this initiative could work in both countries, we need to understand some key differences between the two nations.
Firstly, although there is some degree of autonomy for each of the four countries that make up the UK, essentially it operates at one unified nation. This means that, although the autonomy does allow for some relatively minor regional differences, in the large part, statues/laws have national applicability.
The United States on the other hand allows for more regional differences. The effect of this is that 'initiatives' are more prone to be varied at state level. The second main difference relates to health care delivery. In the United Kingdom, the vast majority of health care is delivered by the National Health Services, which is a tax payer funded services providing non-exclusive health care to all which is free at the point of delivery.
In the United States health care is provided using an insurance based system, which is funded either by individuals with sufficient means or by state funding. There are advantages and disadvantages of both systems, though on the face of it, one can argue that any health related enterprise in the United Kingdom can in theory be delivered in a uniform manner and the related services provision can be accessed by all.
So now to Mrs Clinton's initiative. It covers five key areas: improved diagnostic services, improved health insurance coverage to ensure that "people with autism are not turned away", improved employment-related opportunities, research to understand autism more deeply and improved care related services.
Diagnosis of autism and care-related services
The focus on diagnostic services would be very welcome in the US and here. Put simply, in the UK a diagnosis is often a passport to getting support services. But for both children and adults, obtaining a diagnosis can often be a lengthy process and individuals affected can often be deprived the support they are recommended and most desperately need.
Whether these delays are the result of 'bureaucratic rationing' of services by the National Health Services, or simply the result of demand for limited resources is debatable. What does seem to be the case is that Mrs Clinton has recognised the importance of early diagnosis, albeit how this will be become more than simply a wish, meaning how will it be ensured, is not clear.
Health insurance for people with autism
Given the existence of the National Health Service, the issue of health insurance is not applicable to the UK, but it's a great move for the US. By improving insurance coverage, Mrs Clinton aims to "improve access to autism services", clearly a positive development.
That said, the fact that Mrs Clinton has said she is committed to "encourage [ing] all states to include autism services" as part of their health insurance offering, just highlights the fact that this initiative may not be experienced nationwide. Although there is no reason to believe that Mrs Clinton won't do her upmost to ensure the benefits will reach across the whole of the US, looking at this as an outsider, I'm dubious.
Research into autism
There are benefits of finding out how many people have autism speak for themselves and Mrs Clinton should be acknowledged for her proposal in this area. Recent studies in the UK indicate that the prevalence rate is 1.1%, and this may be a conservative estimate.
Autism and employment
The plans put forward to improve employment-related opportunities for people with autism are very encouraging and this is an area Mrs Clinton seems to have thoroughly thought through. Indeed, irrespective of whether she is elected, one would hope that the next president would be inspired by what the former first lady has put forward. There seems to be a genuine understanding, not only of the economic and psychological benefits of employment for a person with autism, but Mrs Clinton also recognises the individual and societal benefits that accrue from inclusion.
It has to be said, the situation in this area is not that good in the UK. Despite having a robust statutory framework that outlaws discrimination, it would be fair to say that the values of employers, much of society and lawmakers do not align. This may suggest that the planned positive outcomes may be difficult to achieve, though this is a reason why a robust approach is needed.
Hilary Clinton's autism initiative: the US and the UK
In summary, notwithstanding the issues I have raised related to universality and enforcement, Mrs Clinton's proposals should be welcomed, both in the US and the UK. If the initiate were to be developed, I would encourage Mrs Clinton to look at the education system in the UK where many children with autism have a plan that outlines their needs and the provision they require to meet those needs.
This plan, now known as an Education Health and Care Plan, is reviewed at least annually and its educational contents are enforceable through the courts. This may be something that the United States may wish to consider as I think it would complement, say, the presidential candidate's initiative.
Either way, the initiative is a positive step for people with autism, in the US or the UK, as it acknowledges the need for improvement. Let's therefore hope the initiative is recognised in some way, not just in the US and no matter who gets into power.
By Anna Kennedy OBE and Sean Kennedy Barrister
What do you think about Hilary Clinton's initiative? Would it work in the UK as well as the US? Get in touch by messaging us on Facebook, tweeting us @DHorizons, emailing us at editor@disabilityhorizons.com or leaving your comments below.