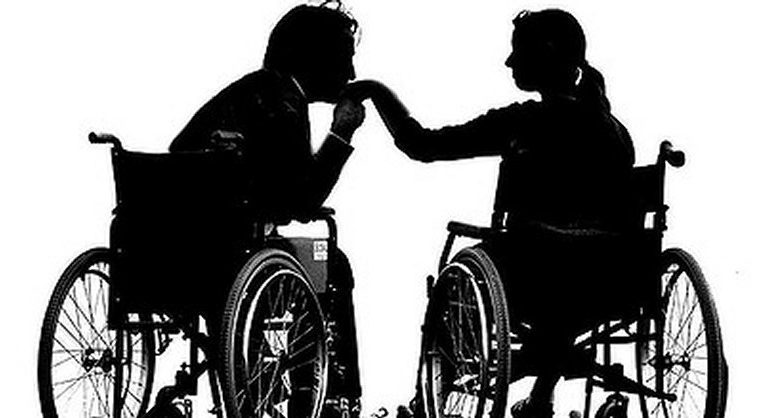 In our series on disability, sex and relationships, expert and resident agony aunt Tuppy – who runs Outsiders, a private club for disabled people looking for a relationship – answers your questions. This week she talks through the key ingredients to successful flirting…
#Disabilitydating – join in the debates on Twitter @DHorizons
Dear Aunty Tuppy
I am a disabled young lady and a virgin. I have never had a boyfriend but I have now met a guy online, William, who I will shortly be meeting in London. I have not even spoken to him on the phone.
This is really exciting, but I am very nervous. He is also disabled, but his impairments are physical whereas mine are sensory.
How can I learn to become more confident and self assured? I dream of being a sexual goddess but fear I will be a giggling prat!
Julia
———- ———- ———- ———- ———- ———- ———- ———- ———- ———- ———- ———- —-
Dear Julia
Thank you for getting in touch – let's hope I can turn you into a sexual goddess! How long have I got?
But first, unless your disability prohibits it, I strongly suggest that you have a conversation on the phone or Skype before you meet. People are quite different when writing, and you will get a better feeling about each other by speaking. It also dilutes that shock you might get when you actually meet up. We build up a picture of people online and the person is never like you imagine.
Have you already started flirting online with William? Have you asked him about what he fancies and his sexual tastes? It's good to know what he likes and what he doesn't early on. This will help to open up honest conversations about your sexual interests so you know you're both on the same page and want to please each other. Gay men who meet online usually ensure their sexual tastes are compatible, but heterosexual people seem reluctant to do so.
Equally, if you're hesitant to leap into bed with him straight away, it's important for William knows that. Many single men are so horny, they want to get their end away as soon as possible. Having conversations around these matters is a good start for any relationship.
It's also important to be confident. Too many young people are hung up about their bodies – penis or breasts not big enough, nose or labia too long, stomach or bum too big, hair too curly or straight, mouth too flat, eyes too close together, etc. If you look online, you can see that people actually fancy people with all those attributes, so STOP WORRYING!
Wearing clothes that make you feel sexy is very important too. Finishing touches, like a flower in your hair, or coloured laces in your shoes show you care about looking good, and make you feel attractive.
Do you ever ask your friends to tell you what they think is attractive about you – and even what they think puts people off you? It's worth asking them. I was amazed when friends told me I am good fun, as thought they just tolerated me, or even that they felt sorry for me! This has made me more relaxed in company and confident.
If a friend is keen to chat about this, they might even say what they think is sexy about you, as well as what clothes make you look sexy. They might even suggest other clothes to try that could enhance your sexiness further. You could also practice your sexy traits on them for fun, or in front of the mirror, like flicking your hair back, winking, and licking your lips.
The Outsiders Clubhouse is blossoming since we created Group Chats so women can support each other when dating new people. It is remarkable to witness and I have never experienced such fantastic peer support. You are welcome to join (press "Join" on our website menu bar – see links below)
Our website also has a section on confidence where we list people who provide their services. One of our female members posed naked for Ashley Savage, a gay photographer who takes wonderful photographs of bodies of difference. It changed her life and she began enjoying men and herself!
Jo King is also listed. Jo offers workshops for women who want to gain sexual confidence and learn how to flirt. Her fees are very low and the classes start on a weekday evening soon in central London. Women who have been to her striptease class sing her praises – the actress and comedienne Liz Carr said: "My self-confidence, as a woman and as a disabled woman, has soared since attending Jo's courses. Jo makes every woman feel like a goddess."
Perhaps that is for you, Julia!
How to join Outsiders
Ashley Savage's photos
Jo's Sexual Confidence Classes
By Tuppy
If you've got a question for Tuppy and would like her help, please email her: AuntyTuppy@Outsiders.org.uk
Outsiders is a FREE social, peer support and dating club, run by and for socially and physically disabled people. Its members have a wide range of impairments, including visual and hearing impairment.