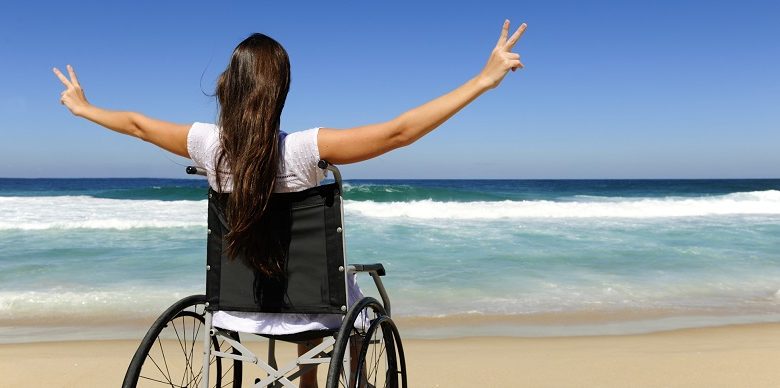 Currently planning your summer holiday but already stressing about the equipment you might need to make it a hassle-free holiday? So that you can have the best time possible, we've asked Fenetic Wellbeing to round up the top 5 mobility aids, including folding wheelchairs and mobility scooters, to help make your holiday that bit easier.
Despite improvements in transport accessibility for disabled and elderly people, travelling with a mobility issue can still be a challenge. There are also a bulk of traditionally designed mobility aids that actually make planning a trip away from home more difficult, instead of easier.
Thankfully, these obstacles can be overcome with a combination of careful planning, and investment in some quality portable kit. So without further ado, here are 5 mobility aids designed to take the stress out of travelling – leaving you to focus on your next big adventure.
This impressive little wheelchair ticks all the boxes. Weighing in at a featherweight 10kg, the EC1863 boasts an ultra lightweight folding aluminium frame, perfect for loading into the boot of a car.
Of course this portability is not something new, but the trump card with the EC1863 wheelchair is that it is made using a unique one piece folding design. No detachable parts means it can be assembled in seconds, and you don't have to worry about forgetting bits and pieces when it comes to packing for your trip away.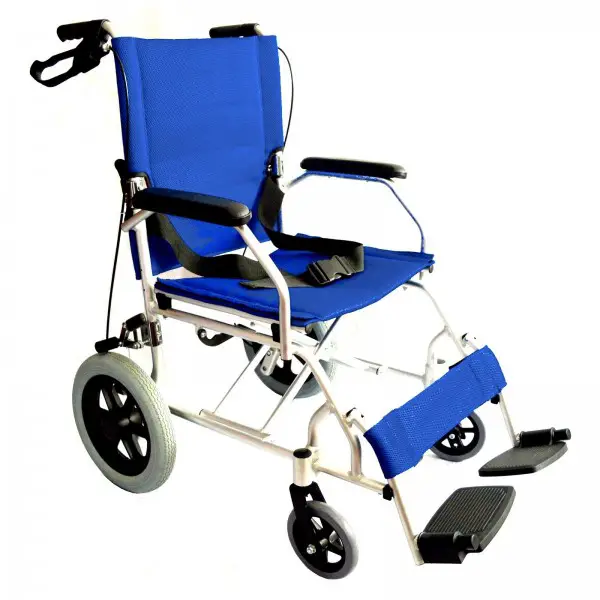 This wheelchair folds to approximately 1 3rd of the size of a typical folded wheelchair. In the folded position, it has a height of just 79cm, and a width and depth of just 28cm and 36cm respectively.
Despite its minuscule size, the ECTR04 comes with many of the features you'd expect to find on a much bigger model of wheelchair. These include dual action brakes, multiple cross braces for added strength, quick release height adjustable footrests, 12 inch solid puncture proof tyres on the rear, and 8 inch solid puncture proof tyres on the front.
It really does say something about how far folding wheelchairs have come that a unit this capable can be stowed neatly into a bag no larger than your average piece of hand luggage.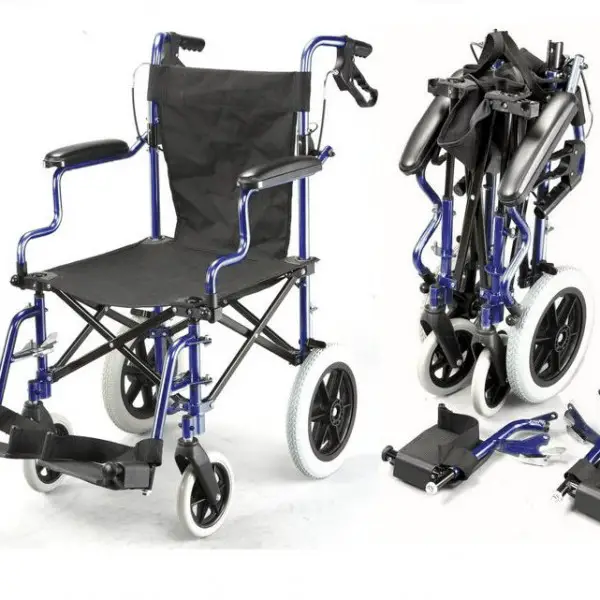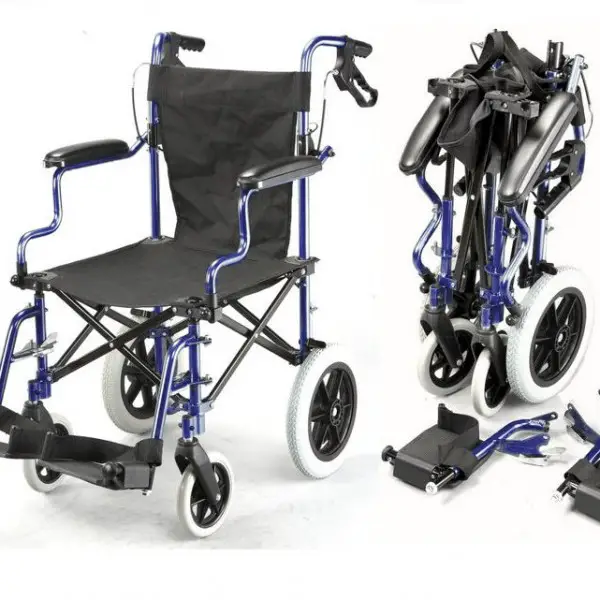 When travelling, no matter how light or portable your wheelchair is, you might still miss the convenience of an electric mobility scooter. The Roma Shoprider Wheelchair Powerpack might just be the perfect solution.
It essentially turns your manual wheelchair into an electric one by attaching to the back of a conventional wheelchair. Complete with variable speed and reverse, the unit can be conveniently removed in seconds. Although small in size, the Powerpack is capable of travelling at a leisurely 3.4mph for a very respectable 10 miles before running out of juice.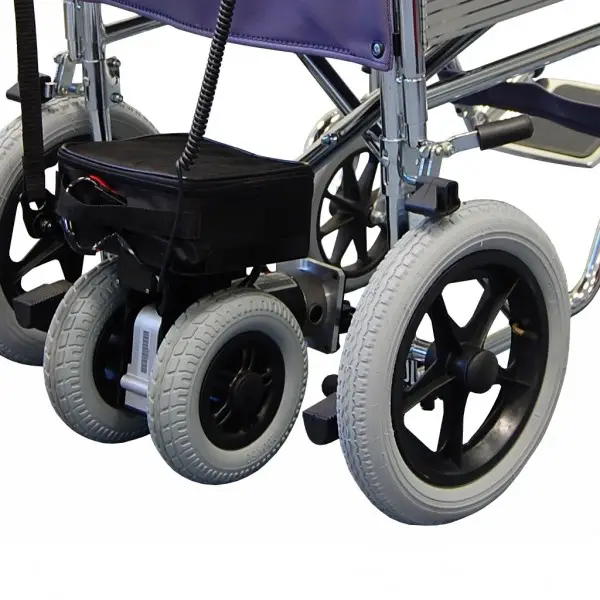 If you simply can't do without taking an electric mobility scooter on your travels, look no further than the Cougar 4. It may be lightweight at only 42kg, but it certainly packs a punch.
The easy to control throttle will keep you moving for 7.5 miles, and when it's time to disassemble, the 6 manageable parts fit neatly into the boot of a car. Other features include a large removable metal carry basket, and puncture proof non-marking tyres for truly worry-free travel.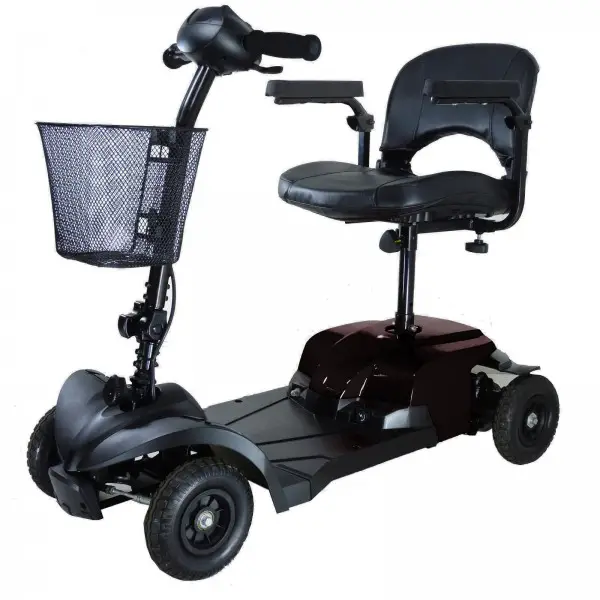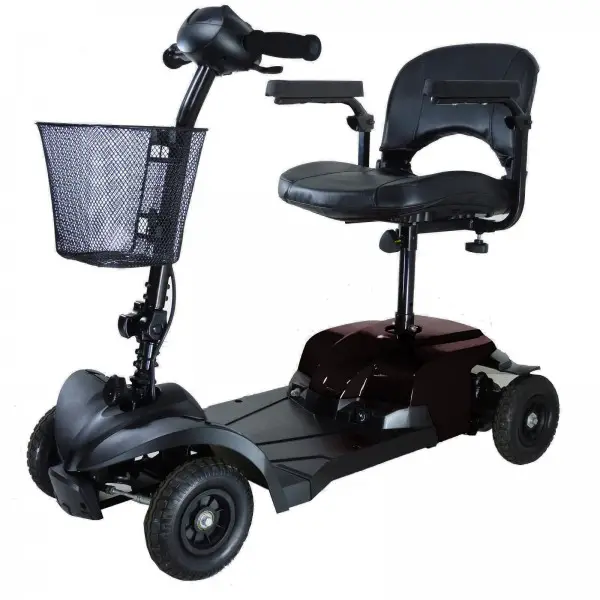 Put simply, this is the lightest rollator walking aid in the UK. The Ultra lightweight rollator will fold up without the need to remove parts, and despite weighing in at just 5kg, can support a maximum weight of 18 stone.
Height adjustable handles and arthritic friendly loop lock breaks make slowing down easy work. The handy shopping bag is perfect for storing the essentials, and it'll even stand upright in its folded position to take the stresses and strains out of storing the unit neatly to one side.
There might still be a long way to go until travel is truly accessible for all. But with innovative new solutions like these being more readily available, the only way is up where adventure awaits!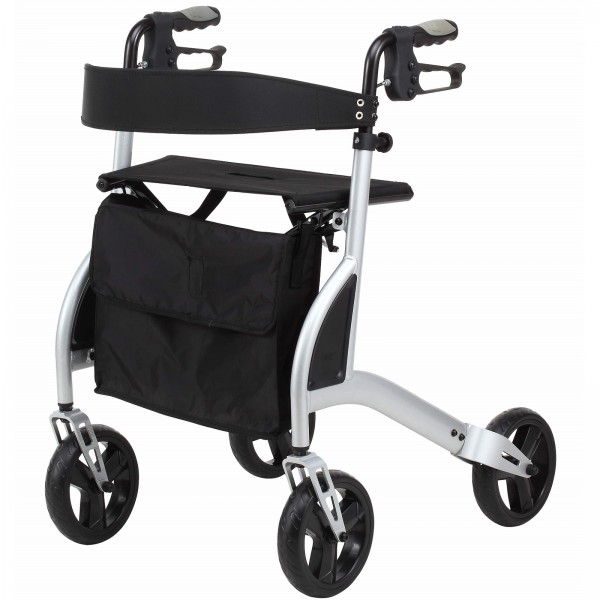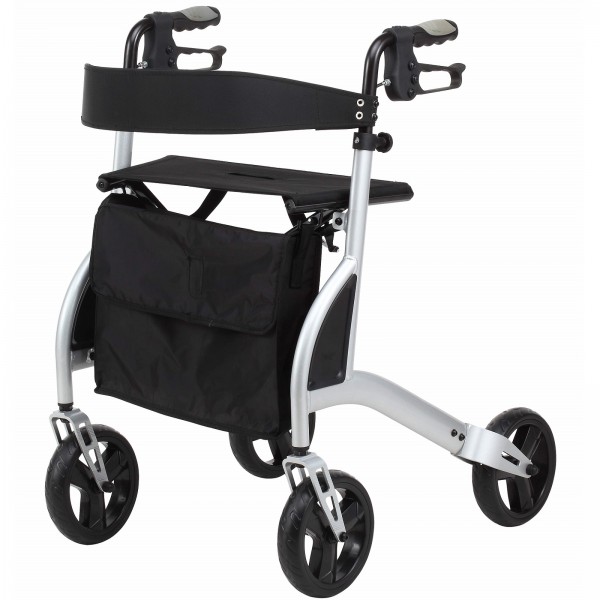 By Fenetic Wellbeing