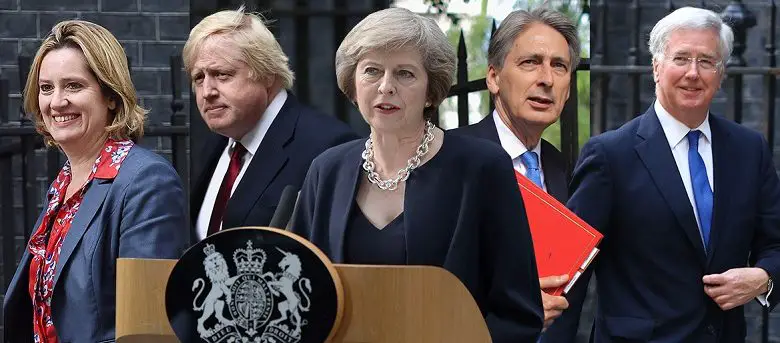 News
Brexit: what needs to change after the political fallout
Social commentator and Editor of Disability United, Fleur Perry, talks through the political fallout from Brexit and what issues must been addressed to improve disabled people's lives and rights.
Brexit political fallout
A lot has happened since the 23rd of June, when the UK voted to leave the European Union. Resignations were more frequent than buses, starting with David Cameron. Then there were uncountable resignations within the Shadow Cabinet, including the Shadow Minister for Disabled People, Debbie Abrahams.
Boris Johnson, who campaigned strongly for the Brexiteers, decided he didn't want be Prime Minister after all. And Nigel Farage resigned as leader of UKIP, saying; "I want my life back." At last, our telly screens are Farage-free. But we can't deny his behaviour over the last couple of years has certainly had an impact on recent events, and I can't help but wonder what would push someone to behave in the way. But he did not act alone, and the forces and funders that fuelled him have not gone anywhere.
So what do we have now? We have an opposition party with an identity crisis. Jeremy Corbyn is fighting to keep his job, with Owen Smith saying he shouldn't even be an option for Labour party members to vote for.
We have Theresa May as the winner of the Conservative party leadership contest, and therefore our new Prime Minister. Though she has pledged to give up her long-running vendetta against the European Court of Human Rights, which the UK will still answer to post-Brexit, my gut tells me to we'll need to keep a close watch on the Human Rights Act.
We've had a cabinet reshuffle, resulting in the famously tactful and quintessentially diplomatic Boris Johnson being made Foreign Secretary. We have Phillip Hammond as Chancellor. He's declared that he intends to scale back austerity, but has yet to explain how he plans to do that, nor why he was not a little louder about his stance on austerity when he was George Osbourne's right-hand man.
We have another new Secretary of State for Work and Pensions, Damian Green; new Equalities Minister, Justine Greening; new Parliamentary Under-Secretary of State for Community Health and Care, David Mowat; and new Minister for Disabled People, Penny Mordaunt – it's hard to keep up!
Judging by the speeches, blogs, and tweets, they're all hoping to seem a little friendlier and more approachable than David Cameron, Iain Duncan Smith, George Osbourne and friends. The PR gurus have realised that the Leave vote was in part a reaction to the strong feeling that we were not "all in this together", that change was needed, and that it wouldn't have come from the Government we had at the time.
We need change
Whether the new crew will live up to the challenge of reconnecting with voters, as well as Theresa May's promise to "make Britain a country that works not for a privileged few, but for every one of us" remains to be seen. But there are some huge problems (epic fails of the previous Government) that need to be addressed if this Government hopes to be more successful than the last.
According to the former President of the Association of Directors of Adult Social Services, Harold Bodmer: "Adult social services lost almost a third of its funding over the course of the last Parliament, and we estimate that the gap between the funding we have and the demand will grow further – by at least £1.1 billion by 2020."
Added to that, the UK has been slated by the UN Committee on Economic, Social and Cultural Rights, who have been deeply concerned about the bedroom tax, seriously concerned about the impact of austerity, and anxious about the persistent critical situation of housing shortages caused by the lack of good quality accessible (NOTE: "Seriously concerned" is reporting language for: What do you think you're doing? Sort it out!)
Lastly, more than 1 in 4 children (that's 3.9 million) in the UK live in poverty, according to Child Poverty Action Group, and this figure is predicted to rise. This is likely to disproportionately affect children with disabilities.
If this government can plug the social care funding chasm, follow what the UN Committee on Economic, Social and Cultural Rights expects, and eliminate child poverty in UK, I'll vote Conservative in the 2020 general election. Asking too much?
Either way, there needs to be change and I believe we can make it happen. As the Editor of Disability Horizons' new sister site, Disability United, I'm asking for your experiences of social care, equipment provision, housing, employment, welfare, transport, and anything else that's important to you, so we can share the knowledge and push for real change.
Email editor@disabilityunited.co.uk with your stories.
By Fleur Perry
Check out…