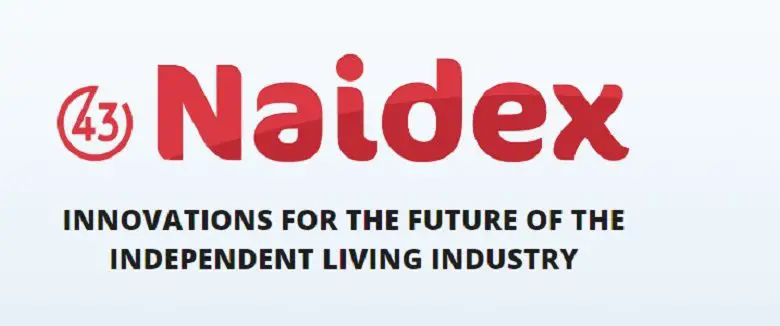 Naidex 2018 will be on the 25th and 26th April 2018 – you can get FREE Naidex tickets here.
---
Find out about Naidex 2022, the new focus on lifestyle and our NEW Disability Horizons Martketplace where you'll find innovative and affordable products to take home on the day.
---
If you caught last month's article about Naidex 2017, then you will know that Europe's largest event dedicated to the care, rehabilitation and lifestyle of people with disabilities or impairments will be returning to the Birmingham NEC on the 28th – 30th March.
With dedicated zones, 250 industry-leading exhibitors and 150 expert-led seminars, visitors can expect to find a focus on mobility, vision (sponsored by the Royal National Institute of Blind People), sport, home and design, technology, children and young people. And it's all totally FREE to visit!
Last month we handpicked the top 5 home and design mobility aids and suppliers, exploring the ground-breaking products that are defining the industry.
This month we're looking at mobility. With advancements in research and technology, mobility now reaches far beyond the conventional wheelchair. With the world's first Next Generation Assistive Technology Summit (NGAT) at this year's show, which will look at the future outlook of products and gadgets to assist people, there really is no limit to what the future holds for mobility products and services.
It's not been an easy job picking just 5 mobility products, as there is such a wealth of diversity and innovation at this year's event. But here is a selection to demonstrate the calibre of what Naidex has to offer…
Genny wheelchairs powered by Segway
Introducing Genny, the world's first wheelchair powered by Segway! Genny helps with posture and core strength, as you use your body to move and steer the wheelchair.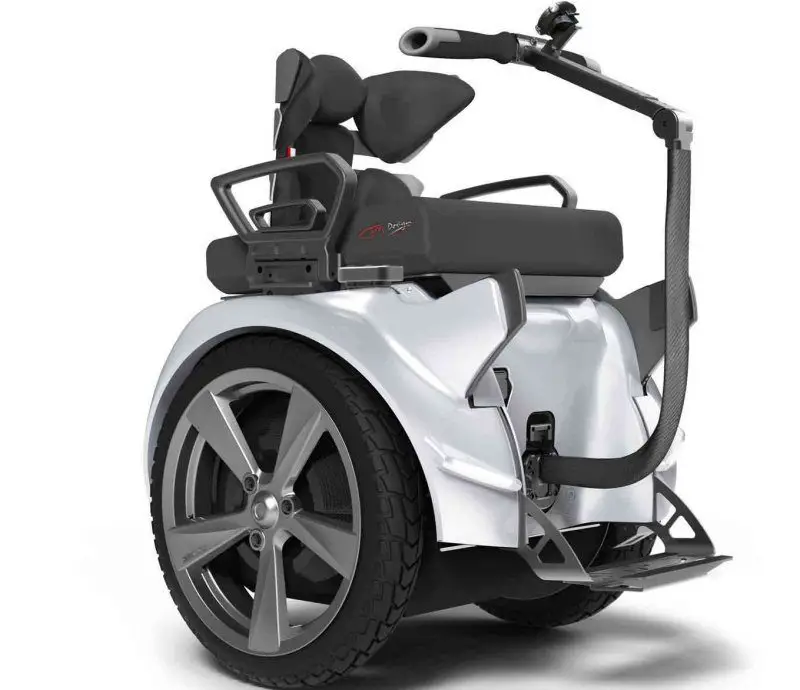 Genny can be used in cities or the country. The urban version measures 63cm wide and can be used indoors and out. Alternatively, the Genny XR is 83cm wide and has larger tyres, making it the perfect wheelchair for use on beaches, in forests or on snow. It can also travel up to 25 miles on a single four-hour charge.
It doesn't stop there… the creators of Genny also have a team of Formula 1 engineers in Oxfordshire that custom-make its CarbonBlack wheelchair. Made from F1 spec carbon fibre, it's a minimalist and stylish wheelchair, with each model made to fit your individual shape.
To test ride the Genny or CarbonBlack, visit stand A29 at the show.
HANK exoskeleton by Gogoa
Gogoa designs and manufactures wearable robotics, used to assist and rehabilitate the movement capacity of people with acquired brain damage or spinal cord injuries. Gogoa's aim is to make complex technology simple, clear and intuitive, ensuring maximum benefit for the person using it.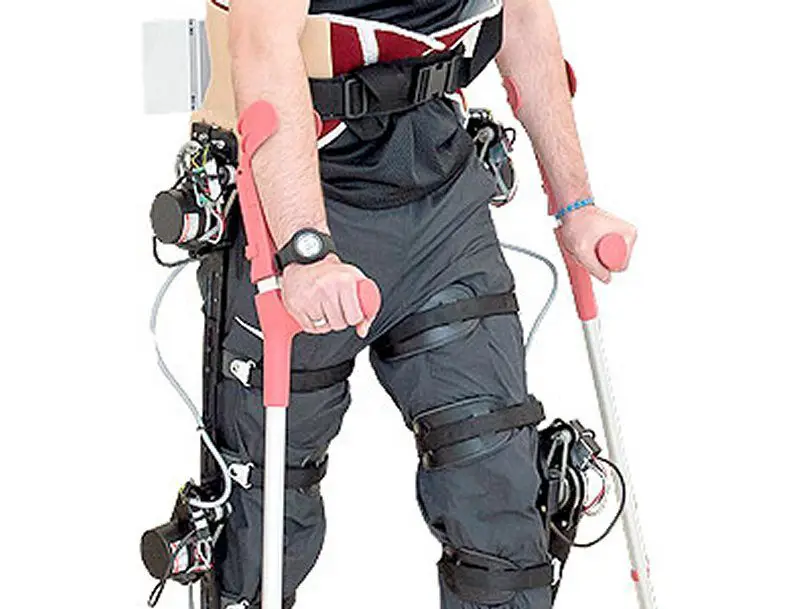 Its lower limb exoskeleton, named HANK, is designed for the rehabilitation of stroke patients with paralysis. As well as aiding physical recovery and increasing mobility, HANK is also responsible for metal rehabilitation, by giving people the ability to walk again and the freedom of movement.
Expect to see more pioneering exoskeletons at the show and on the market in years to come – this is the future of mobility. Visit Gogoa at stand B6.
Equalizer 6000 multigym from Cyclone Mobility
Specialist in rehabilitation and training, Cyclone Mobility boast 120 years of combined experience of life in a wheelchair. It supplies a range of mobility and fitness products, from elegant and agile custom-made wheelchairs, to Functional Electrical Stimulation (where electronic pulses are used to stimulate movement), and multigym equipment.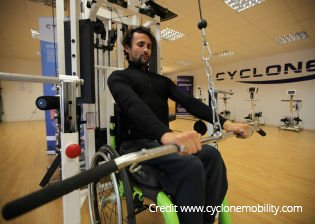 One example is the Equalizer 6000 multigym. It's built to offer the same functionality of a standard gym, but works for both disabled and able-bodied people. It allows them to do an extensive range of exercises, from rowing and bench presses, to vertical butterflies and lat pulldowns, all from a wheelchair.
Although designed for the home, it is also ideal for care facilities where space is limited. It is incredibly compact, measuring just 42 inches wide and long, and can also be dismantled to fit through most doors.
Visit Cyclone Mobility at stand F19 to test their innovative products and gain expert advice from the men in the know.
The Helix 3D prosthetic hip from Ottobock Healthcare
Ottoback Healthcare specialises in innovative and practical solutions to help people rediscover their personal independence. Its wide product range includes prosthetic and orthotic limbs, wheelchairs, and rehabilitation and mobility products – all available globally.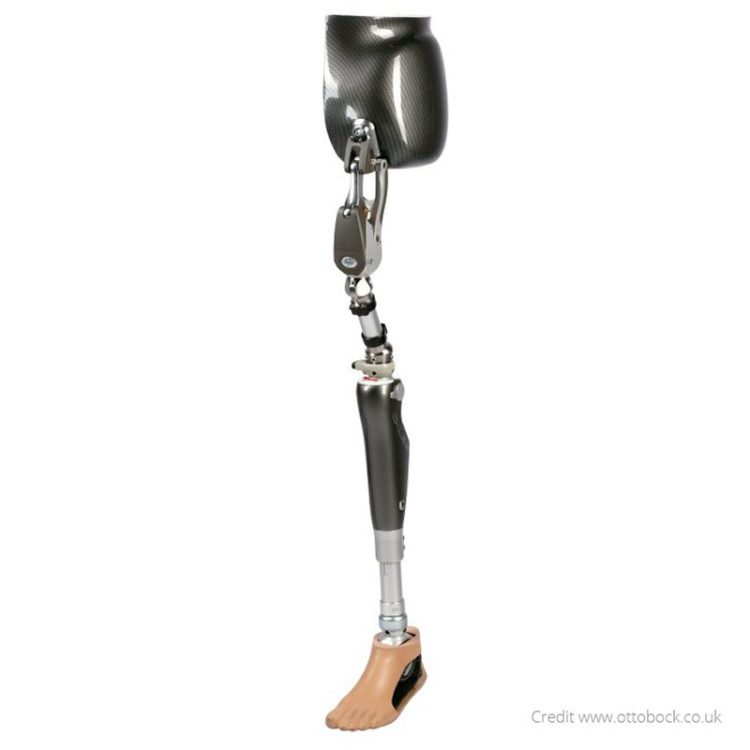 The Helix 3D prosthetic hip, for example, uses ground-breaking technology to help people walk naturally. With its three-dimensional pelvic rotation, the Helix mimics the natural movement of the human body, unlike other prosthetic 'hinged' hips. It enables people to move with a smooth stepping motion, toe clearance (so the foot doesn't scrape on the ground), easy leg extension and means they have less back and joint pain. The results of using one are dramatic.
Find out more about Ottobock and speak to its team of experts to get advice and support for your individual needs, visit stand D49.
Zinger wheelchair from Proactive Mobility LTD
Proactive Mobility LTD is specialist in lightweight, folding powered wheelchairs, perfect for everyday use and ideal for travel. One great example is the Zinger chair.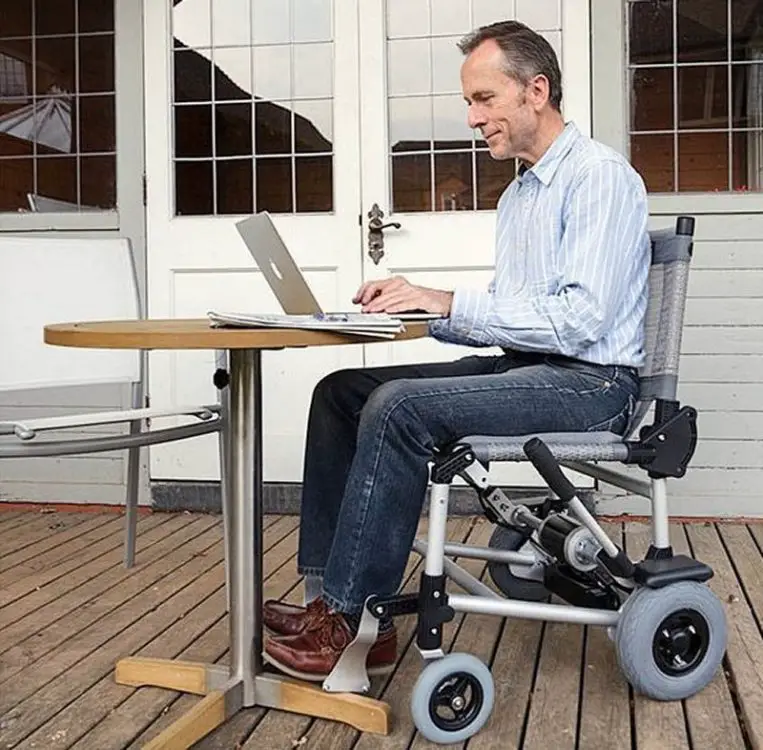 The Zinger is not your ordinary folding travel scooter or power wheelchair. It's sporty to drive, and very nimble and quick, yet totally stable through turns. One of its defining features is its open-fronted design, which means you can pull right up to a table or desk. It also folds flat allowing it to fit into nearly any car boot, saving the hassle and expense of a car-mounted scooter lift.
With easy-to-transport power wheelchairs, Proactive Mobility will widen your horizons and set free your personal mobility! Visit the team at stand H62.
Come and see it all for yourself – for FREE
We could go on and on about the great products – the range of mobility equipment and the sheer standard of quality at this year's show is quite simply remarkable. Mobility is such an imperative part of life, which is often overlooked, until it is no longer there. By providing a comprehensive range of products that are sure to meet a spectrum of complex and varied needs, Naidex is proud to introduce the very best of the mobility industry to 12,000 visitors at this year's unmissable show.
Register now for your FREE ticket here.
By Naidex
Check out…
Get in touch by messaging us on Facebook, tweeting us @DHorizons, emailing us at editor@disabilityhorizons.com or leaving your comments below.