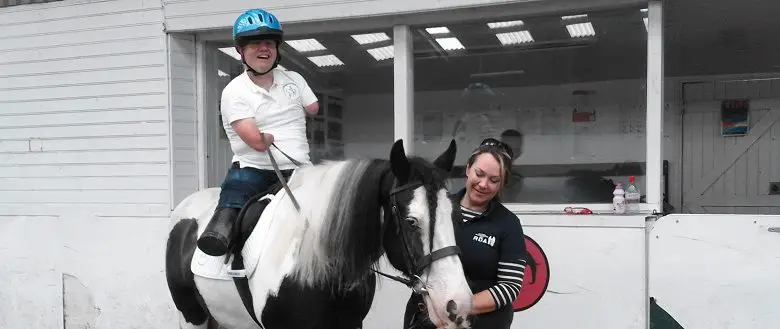 John Willis is a veritable daredevil, raised before accessibility legislation was conceived, let alone adopted. He has never let himself be stopped by his lack of hands and feet, and has taken part in many challenging sports. He started the charity Power2Inspire to help other disabled people face their fears and discover what they're capable of.
"There's no such word as can't" was my mother's attitude throughout my formative years. She never allowed me to use my lack of hands or feet as an excuse. "Get on with it!" she would cry.
Challenges in day-to-day life
My parents believed the world would not be adapted for me. So they taught me to cope with light switches at inconvenient heights, steps, taps I couldn't reach, round door knobs and cutlery. This has certainly stood me in good stead.
I dress myself (mostly, when I am not being lazy and there's no one to help);  I drive an adapted car; I type – mostly with just my right 'paw' (or stump as some people would call it); I write and I occasionally draw with my 'paws' too, holding the pen between them. My achievements completely undermine the 1960s special school I attended, where it was assumed I would need a hook, a tapper and a typewriter to communicate.
People often ask: "What is the biggest obstacle you face?" "Me", I reply. "My assumptions are the biggest limitation." For many years I believed I couldn't drive. This was fostered by my father, and reinforced subconsciously by friends studying engineering at Cambridge that couldn't find a solution for me.
But Mary, my wonderful specialist instructor, had no inhibitions. She mocked up some adaptions in her own car and gave me the confidence to try them out 'off road'. "All you need are these adaptations", she told me. Her confidence was contagious; I passed my driving test six weeks after receiving my new, shiny red Toyota back from the adaptions company!
Overcoming fear and embarrassment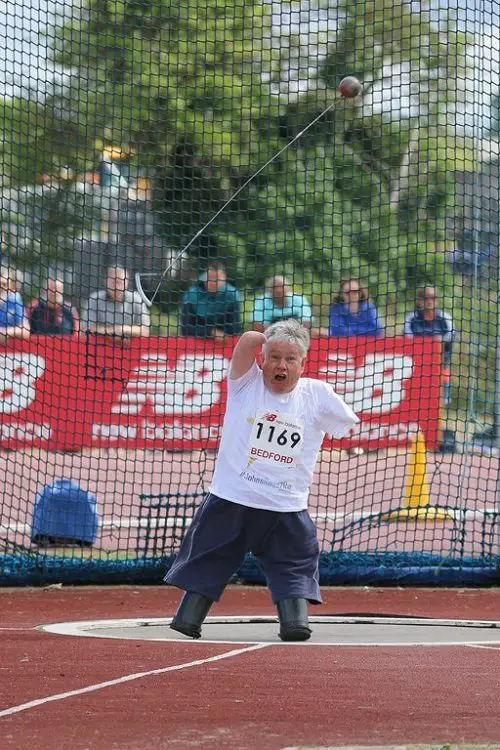 I faced similar internal mental fights when my great friend Tim Martin challenged me to join him to compete in a Triathlon. As a very keen triathlete, Tim believed that together we could have fun participating in an able-bodied triathlon relay. I was not so sure.
It took him five years of pestering – I do admire his persistence – and a conversation at the London Olympics to finally break down my resistance. But I still needed to convince myself that we wouldn't embarrass ourselves. Tim confirmed I needed to swim the 1500m in under an hour for us to have a chance of not coming last. I tried out and, although my time was over 66 minutes, I hoped that with training I could do it.
To my surprise, we did it. It took 3 hours, but we came in 18th out of 27, smashing our goal of not coming last. I swam the two laps of the lake in 52 minutes 23 seconds. I really surprised myself. Moreover, I also raised nearly £20,000 doing it!
John's Road2Rio challenge
That event gave me a taste for sport, and for challenging myself. So I came up with the idea of John's Road2Rio.  My aim was to try out all 34 Olympic and Paralympic disciplines.
I faced some real mental barriers with most of them, but I found two sports – horse riding and diving – particularly challenging.
Horse riding
Horse riding brought back uncomfortable childhood memories of being lifted up and sat in front of my mother on her giant (well to me) 16-hand chestnut mare.  It was incredibly high – I wasn't even 4 feet tall at the time – and there was nothing I could hold on to.
Moreover I was seated on the saddle pommel (the front of the saddle that curves upwards), which meant I was in agony.  So, I had some demons to overcome.
But with the assurances of my lovely teacher Mel Tomlinson, I was given the confidence to relax. Tension instantly transmits to the horse, so the less one holds on for dear life, the better. I completed my challenge by riding a dressage test on the wonderfully placid and patient Bonnie, and came away with a rosette thanks to Dressage Anywhere.
Diving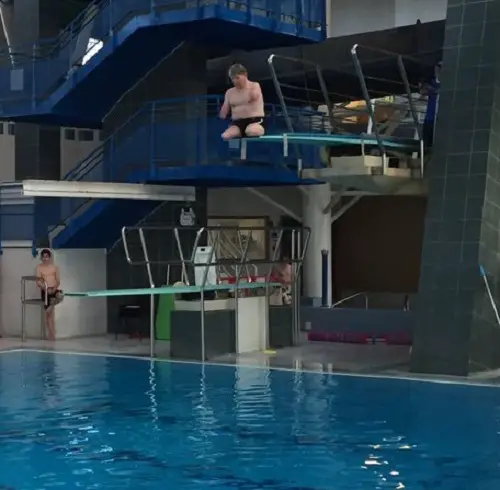 Diving was also a real challenge for me, in a very different way.  There were no physical limitations, but I was still scared. That made it a double challenge: I was scared but I had no excuse for being scared. The fear was all psychological. I had to overcome the brain's impulses telling me that diving into a deep pool was unsafe and would hurt.
Funnily enough, I did get my dive wrong once in training. I ended up doing what the girls who trained me called, 'a splat!' But once I'd done one, I was joyously admitted into 'the club' of splatters. The acceptance relaxed me. If a splat was the worst that could happen to me, it was not that bad.
So, with fantastic training from Lottie and Grace, I dived from the 3m high springboard in front of the Cambridge Diving Gala.
These experiences have emphasised for me just how much our limitations are of our own making and just in our minds. If we prepare properly, plan meticulously, and practice, there is very little we cannot do. Don't let yours and others' assumptions prevent you from trying!
Power2Inspire: enabling others to overcome their fears and inhibitions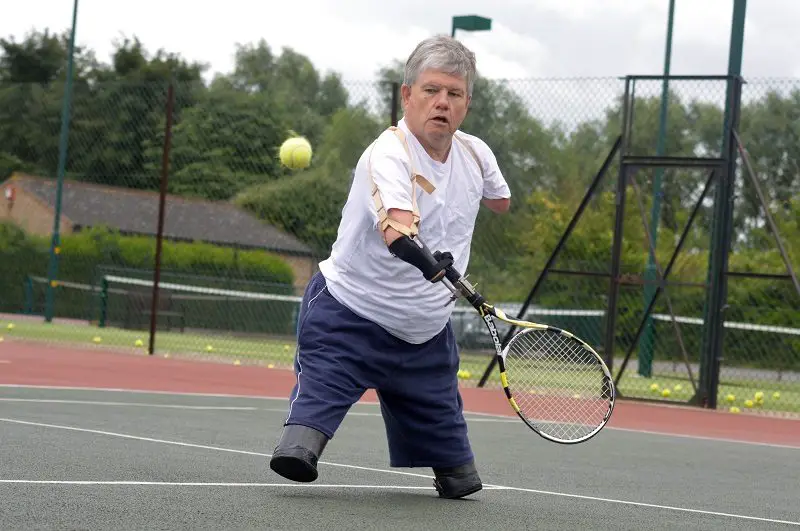 That's why I set up the charity Power2Inspire. Our goal is to promote genuinely inclusive sport for all by delivering inclusive and adapted sports days. We call these 'Power House Games'. They enable people of all ages but particularly children, to play together, and that includes encouraging disabled youngsters to play alongside their non-disabled peers.
I hope my 'daredevil' attitude and these games days will encourage all, regardless of ability, age or disability, to challenge themselves and realise just how much they are capable of.
Find out more about Power2Inspire and how you can get involved on the website.
By John Willis
Check out…
Get in touch by messaging us on Facebook, tweeting us @DHorizons, emailing us at editor@disabilityhorizons.com or leaving your comments below.