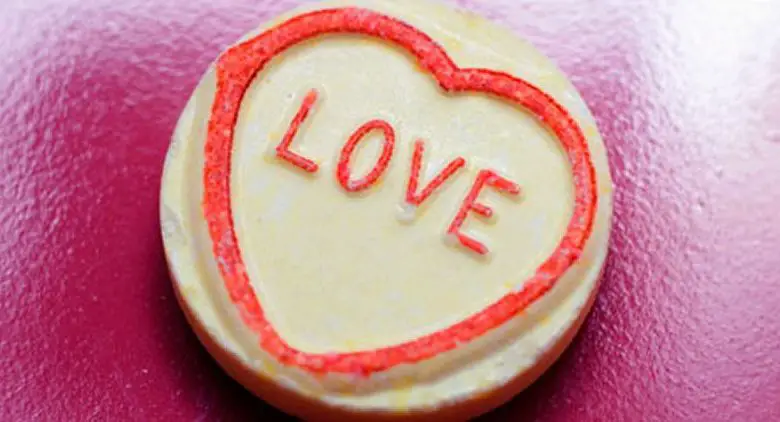 As controversial TV show The Undateables airs on Channel 4, Disability Horizons contributor, Jonathan Steele, talks about his experiences as a disabled person testing the notion of speed dating, and how he felt he fared as a disabled man in a largely able-bodied world.
As a writer, I have had a long-standing fascination with relations between the sexes and what they can contribute to human happiness. As a writer with a disability, I have developed an interest in the potential for relationships between disabled people as well as between able-bodied and disabled people.
I recently decided to conduct a relationship 'experiment' in the world of speed dating, to see how I, as a wheelchair user, would be received in this largely able-bodied setting, and whether I would achieve dating success. Speed dating events are organised to bring together randomly selected groups of men and women in a bar. The participants then engage in a series of mini dates during the evening, each date lasting three minutes. Speed dating events are now almost exclusively arranged through internet dating services, and each one is categorised according to age ranges as well as specific cultural groups, e.g. Asian singles, Christian singles, etc.
The event I booked myself on was for older men and younger women, organised by the agency SpeedDater.com. Not that I was especially aiming for a younger date, rather it was the only event within my own age range which was being held in a wheelchair-accessible venue. As a forty-something male, my biological clock placed me as a rank outsider in the dating game.
I arrived at the stylish bar called Stanza, on the edge of Soho at the top of Shaftsbury Avenue, to be greeted by the manager, Darren. I had emailed him a few weeks before to check the wheelchair access, and was pleased to find that they had a ramp and lift up to the bar.
In the inviting ambience of soft lighting and plush red furnishings, I nursed my drink at a table, taking in the mellow mood music. Although I anticipated a reaction of embarrassment at being the only wheelchair user at the event, my expectations were largely contradicted, and no one was noticeably fazed. I realized pretty soon that, disabled or not, each one of us was in the same boat. We were engaged in a formal matchmaking process, which, however contrived and artificial it may seem, was a sort of dating round robin. We were to meet complete strangers, and these dates, by the laws of probability, offered only a remote chance of compatible coupling. Our host, an Australian called Stefan, issued the daters with numbered name badges and score cards. The men were seated at numbered tables and Stefan ushered the women along to each successive date after the 3-minute time limit. We were instructed to write the names of our dates on the score cards, giving them a metaphorical thumbs up or thumbs down, like a Roman emperor deciding whether or not to throw Christians to the lions.
I cannot imagine how many of my 11 dates gave me the thumbs up, but the ones I approved of either lived too far away or didn't speak good enough English. There was ample embarrassment, however, when I met dates that were clearly incompatible. I made a horrendous faux pas when I asked a girl from Georgia which part of Russia she was from. She gave me a look of thunder, saying through gritted teeth; "we hate the Russians!" Most of the male daters seemed to be British, but every female was from outside this country and not all were seeking a partner.
If we consider the origins of speed dating (American inevitably), they can be traced to a certain Rabbi Yaacov Deyo as a means of helping Jewish couples to meet and marry. Then there would have been a greater chance of cultural compatibility within the group and shared values between the daters. The speed dating event that I took part in was geographically and culturally diverse; the daters I met came from as far afield as Hounslow and Croydon. The event is an integral part of an internet dating site, and I could only follow up the promising dates by sending them a message via the site.
So, would I recommend speed dating for disabled people? I would say that my experience was more positive than I expected. I was treated with courtesy and respect by the participants and hosts. However, it takes a certain amount of chutzpah and nerve to take oneself out of the comfort zone, almost to confront the able-bodied world in a setting predicated on sexual attraction and romantic compatibility. Perhaps I was not being totally realistic in thinking that I could convey an attractive impression from the level of my wheelchair. My capacity for body language was limited, and I did not have the advantage of height, which can be a major factor in male desirability. But I think I took a major step towards increasing the visibility of disabled people and challenging the taboo of disability and dating.
By Jonathan Steele
For more on relationships and disability visit our Relationships & Sex section. Disability and sex may be a forbidden subject, but we're not afraid to talk about it. Help us break the taboo by emailing us at editor@disabilityhorizons.com, messaging us on Facebook, tweeting us @DHorizons and leaving your comments below.