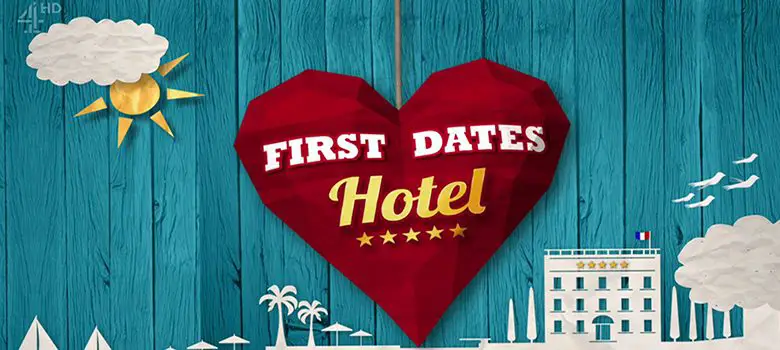 Tommy Rousell, who has autism, recently appeared on Channel 4's First Dates Hotel in the hope of finding love. When you have a disability, looking for love can come with its setbacks. But Tommy was determined not to let his condition hold him back. We caught up with him to find out about his experience of being on the show.
Please tell Disability Horizons readers a bit about yourself?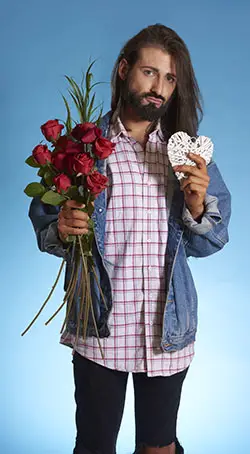 Now, I make sure I am the best I can be every day. I go out of my way to be kind, and I hope that will inspire others to find confidence in themselves to do the same.
I now live in London and am working hard on my art and clothing business.
What motivated you apply to appear on First Dates Hotel?
I am a huge fan of First Dates and often binge on the box sets of it on All 4! So I was really excited to hear about the hotel version of it. I am always amazed by how well couples are matched on the show, and hoped it could be the same for me.
Although my experiences of dating haven't always been positive, I am a huge believer in love. To me, it really is what life is all about.
So, as part of the new chapter of my life, the idea of being on your favourite TV show was perfect! I wanted to really go for every opportunity. I never ever thought I'd be so lucky to actually get on it.
How did you feel about disclosing your condition to your date?
To me, being on the autistic spectrum is just one part of my personality, and a great part, in my opinion! I know I'm different and quirky, but I embrace that!
I would never be ashamed of being myself and would hope no one else would ever feel that they had to hide that either. I am a true believer in being open and honest.
When you told your date about your condition, how did they react?
As soon as people meet me they realise I'm different, and maybe it can be a bit of a shock, or can be confusing. So I feel that opening up about being on the spectrum is a great way to help people understand me.
My date was really relaxed and made me feel completely at ease. I just think we weren't the right fit for each other.
What did you enjoy most about the show?
For me, it was a very special and emotional experience. My confidence has, at times, been very low. But I refused to let that overtake me, so I applied. To be chosen to go on this incredible holiday felt like a dream! It made me feel like I must be doing something right and gave me a huge confidence boost!
Since being on the show have you had any luck in finding love?
I have been really overwhelmed by the amount of love and support I have had since being on the show. I was not expecting it at all. I have even has a few date offers.
I did meet someone, and started to like them, but they told me I wasn't for them. I'm still determined to find my prince.
What advice would you give other disabled people looking for love?
Firstly, never let anyone put you down or make you feel less then you are. If anybody does, then find the strength to walk away. Everybody deserves to be happy.
Secondly, don't give up on love – there is someone out there looking for you, just like you are looking for them. So get out there and meet people!
Would you consider re applying to be on the show if you had the opportunity?
I'm going to sneak into Fred's suitcase! I want to go back to First Dates Hotel so much I could explode. I really hope they'll have me back and I hope I'm lucky enough to find my Prince Charming too!
Overall how do you find the dating experience?
Dating can be hard, and you can face a lot of knocks. BUT I'm a huge believer in always being yourself and enjoying the experience. You could make a great friend and you could meet a potential partner, but you won't know unless you get out there and try. So just be yourself and enjoy it!
Watch Tommy's experience of being on First Dates Hotel.
You can find out more about Tommy's art and clothing business by visiting his website: www.tommyrousellldn.com.
By Zubee
Get in touch by messaging us on Facebook, tweeting us @DHorizons, emailing us at editor@disabilityhorizons.com or leaving your comments below.
Disability and online dating: should you tell your date you have a disability?
Disability dating sites: how to write the best online dating profile