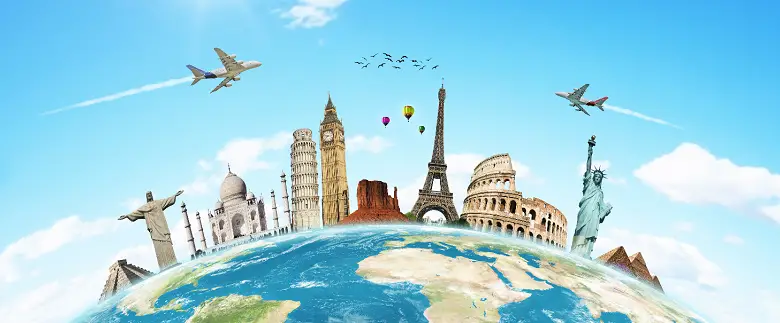 Many of us disabled people have a list of medical requirements and tablets we need to take the length of our arms. So how can you ensure your healthcare needs are met when you're travelling abroad? To help answer this question, we've spoken to Garry Nelson from specialist travel insurance company AllClear for his top tips on how to prepare for your next trip and minimise risks on holiday.
Read on to find out more, as well as how you can get up to 10% off travel insurance with AllClear.
Speak to your healthcare provider
If you take medication for your condition, make sure you ask for a prescription to cover the time you'll be away, as well as a little extra in case your flight is delayed for any reason. As well as the medication itself, take the prescription with you in case you're asked for proof of what you're carrying.
Your airline may also require a more official 'fit to travel' note, or a letter from your doctor authorising you to carry certain medications. If it does, make sure you arrange this with plenty of time to spare.
If it is possible, and permissible, carry your tablets in your hand luggage rather than packing them into your suitcase, just in case it gets lost – clothes and toiletries can be replaced, but it'll be harder to get hold of your medication at short notice.
If you feel the journey to your holiday destination might be uncomfortable for you, speak to your GP or medical healthcare provider and see whether they can suggest anything to help make it more tolerable.
Obtain an EHIC card
Having an EHIC (European Health Insurance Card) gives you access to the same levels of treatment as if you were a resident of the country you are visiting within the EU. This does not mean you will get free care as you do in the UK. A card can be ordered at no charge via the NHS website. It's important to note that this card IS NOT a substitute for comprehensive medical travel insurance.
Know where to avoid
The Foreign & Commonwealth Office provides travel advice on some 225 countries or territories and gives details on where not to travel. It's worth keeping in mind that you will not be covered by your travel insurance if you travel to a country or area where the FCO advises the public not to travel.
The Travel Health Pro and NHS Fit To Travel websites are also useful sources of information.
Find the right medical travel insurance
Getting comprehensive disability travel insurance is an important part of ensuring a worry-free holiday. It is vital that you declare everything when taking out insurance so that your insurers have accurate information on all pre-existing medical conditions. There may be travel insurers that won't even consider you if your medical requirements are extensive. It's best, therefore, to go with a dedicated medical travel insurance provider.
AllClear is the specialist medical travel insurance provider for travellers who have difficulty finding cover elsewhere. Established in 2000, it is an award-winning, independent insurance specialist that's passionate about enabling disabled people to obtain travel insurance whatever their pre-existing medical conditions or age.
Disability Horizons readers can get 10% off travel insurance with AllClear. Simply visit the AllClear medical travel insurance website, or call 01708 339295, and quote DIH.
Know what the healthcare is like
Nowadays, disabled people are able to travel to more places across the world than ever before. But research is key. You need to consider the following about where you're going:
What is the availability and affordability of private healthcare?
Does the country offer a free healthcare system?
Is English widely spoken in hospitals?
Are there any specific health risks or diseases associated with a country that you should be aware of?
What vaccinations are required?
Is there good availability of standard prescriptions?
The chances are you won't need to consider any of these things while on holiday, but it can't hurt to be prepared.
By AllClear
Get in touch by messaging us on Facebook, tweeting us @DHorizons, emailing us at editor@disabilityhorizons.com or leaving your comments below.
Accessible taxis: get £15 off your first uberACCESS and uberASSIST ride