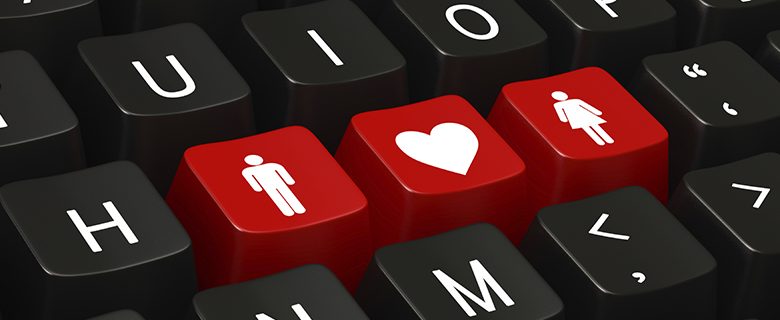 In our series on disability, sex and relationships, expert and resident agony aunt Tuppy – who runs Outsiders, a private club for disabled people looking for a relationship – answers your questions. This week we're talking about online dating and staying safe.
Dear Aunty Tuppy,
I am a wheelchair user and still single at the age of 35. I am quite healthy, agile and have a happy life with my friends. But I really want a partner and have been trying to find the right man. I live with my mum, but don't want to do so forever.
I have tried an online disability dating site but had a horrendous experience. I was taken out for dinner to a quite nice restaurant in Bristol, but he had not considered the fact that I am a wheelchair user and needed to park my car nearby – this restaurant had a couple of steps and no parking anywhere near. So I came by taxi and the driver helped me up the steps. In hindsight, not having my own car was a big mistake.
The dinner went OK – he seemed to accept me as a disabled woman, kept complimenting me and said he himself suffered from depression.
After dinner, he offered to drive me home and went off to get his car while I waited by the door of the restaurant. Eventually, he came back and helped me in. I gave him my postcode and we set off. Unfortunately, it took a dark turn from there as he made a sexual advance that I was not expecting, nor wanted. I insisted he let me out of the car and put me back in the wheelchair. He did so and immediately drove away. I called a cab, sitting there sobbing while I waited.
I told a friend about the experience and she said that I should report him. But I realised that I didn't have his full name or address, and he seems to have disappeared from the dating site. She said that next time she would accompany me on dates to ensure that I was OK. I thanked her but said; "Never again!"
I don't want to stay single but fear I might have to, as I could not bear that happening again.
Joy
———- ———- ———- ———- ———- ———- ———- ———- ———- ———- ———- ———- —
Dear Joy,
I am so sorry you have had this bad experience – it is horrific and it's not the first time I have heard of such experiences. However, not everyone on dating sites is a predator. There are plenty of good people out there.
I assure you, you will find your man. Let me give you some guidance for the future.
Be selective about the dating sites you join
First and foremost, think carefully about what sites you're joining. For example, Outsiders vets applicants in order to stop predators and to keep an eye on members' behaviour. Another site to consider is RomanceOnly (formerly called 2date4love). It's a dating site for people who cannot or don't want to engage in sexual intercourse, but instead experience love, companionship and other forms of intimacy.
Also, look at sites for special interests. These tend to work better than general sites because you're often more likely to find someone on your wavelength. Is there something you're particularly interested in? A hobby you do a lot or a pastime you really enjoy. See whether there are any sites related to these.
Get the right advice
The website Online Dating Experts gives plenty of down-to-earth advice – from preparing yourself and making sure you're ready for online dating, to starting to talk and meeting up. It even runs coaching sessions and courses, although these do cost.
There are also a few advice articles on Disability Horizons to help get you started:
Get to know the person before meeting
When you find someone online, don't rush to meet up. It is important to talk on the phone first, to get to know them. That way you will have a better idea of what to expect, whether they're your type and whether you're likely to have chemistry. Not only that, but you'll also wheedle out time-wasters – they're less likely to invest time in talking to you and getting to know you if they're only interested in sex.
Staying safe when meeting up
No matter how well you have got to know the person online or on the phone before you meet, it's still important that you consider your safety first. Make sure you meet on neutral territory and in a public place where they will be lots of people around.
Check the accessibility and ensure that you know how to get there and are able to leave without assistance if you need to. Tell a friend or relative where you are going, who you're meeting and when you should be home.
If you can, I would suggest taking someone with you. Of course, they don't need to sit at the table with you and be a chaperone. But if they could at least be in the area or nearby, then you know they're not far if you need help.
Some tips for on the date
Meeting up can be nerve wracking. But remember, all you and the guy are doing is testing to see if there is chemistry between you, so it's not a matter of being judged. So calm down and take it in your stride.
Find somewhere that's not too crowded or noisy so that you don't spend the date struggling to hear each other.
Go somewhere that's priced within your budget/s.
Ideally, just go for drinks or a coffee – that way, if you're not happy, you don't have to stick it out for hours. If it is going well, you can always choose move onto somewhere else.
Agree to let each other know if problems arise before the date and if one of you is going to be late, gets lost, or can no longer make it. You can also describe what you will both be wearing so you'll recognise one another.
Give yourself plenty of time to get there so you don't turn up late or flustered.
Look your best and make sure you're dressed in your own style – it's important that they get to know you for who you are.
If you think you might look nervous and anxious, read a book while waiting for them to arrive.
Welcome them warmly and ask about their journey. Take an interest in them and don't just talk about yourself.
It's OK to talk about how you are feeling and it's OK to be nervous.
Be yourself. Everyone is looking for somebody genuine, so covering up or pretending to be something you are not will be off-putting.
Don't talk about past relationships, if you have had any.
However you feel it's going, have fun and make the most of the situation. The person may not become the love of your life, but they might become a cherished friend.
Using a wheelchair may make you feel restricted because you cannot sidle up to someone to let them know you're interested (unless you transfer to a chair that is high enough). If you have any difficulties like this, explain how you feel and make a joke of it.
Dating when you're disabled
Sadly, I find that a lot of disabled people are shy, nervous about dating and lack confidence. Not only is finding someone to date difficult, but precious opportunities are missed if you avoid things because you're too scared.
Outsiders is made up of disabled members who are there to support each other, especially those who are struggling. There is a wonderful camaraderie and peer support amongst the members. They understand what you're going through, often because they have been there themselves. As well as wheelchair users, we have people who are hearing and visually impaired, those who have had strokes, and people with Aspergers and social anxiety.
We have an online Clubhouse, which is where most members communicate, while others just come to our lunches around the country to make local friends and enjoy a nice day out. Joining us might just help give you the springboard you need to get back out there and give dating another go.
Confidence comes with practice. There are lots of men out there. I really hope I have inspired you, Joy, and I wish you well.
By Tuppy Owens
Outsiders is a FREE social, peer support and dating club, run by and for socially and physically disabled people. Its members have a wide range of impairments, including visual and hearing impairment.