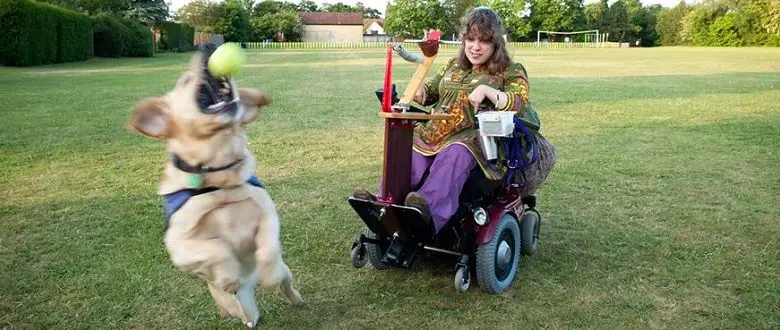 Remap is a charity that helps disabled people achieve independence and a better quality of life by designing and making equipment for their individual needs. Last year the charity helped more than 3,500 people, giving the equipment free of charge in every case.
The charity has a network of skilled volunteers who design and make bespoke items to help people enjoy life more. Here, we hear about five of the designs it has created to change five disabled people's lives.
Wheelchair dance sensors
Among the many subjects taught at the National Star College, students can learn performing arts, including wheelchair dance. Participants in the classes normally control their wheelchairs using a joystick. But not everyone can, such as those with cerebral palsy or spina bifida.
The college was, therefore, interested in developing a system that would allow everyone to be involved. It contacted Remap Gloucestershire and the project was taken on by volunteers Martin Davitt and Tom Bradley.
Martin and Tom's new system is based on gyro/accelerometer sensors (devices that measure velocity and acceleration). Attached to armbands and a headband, these sensors monitor the position of the arm or head, allowing the user to control the chair accordingly.
The dance instructor also has an emergency stop button, so they can safely stop the wheelchair, should the need arise. As is the norm with Remap projects, the college was involved at each stage of the design.
The project has been a resounding success, with students achieving great personal satisfaction from being able to express their response to the music through movement. This has built their confidence and self-esteem. National Star College can now offer dance experiences to many more students than in the past.
We believe that this is the first wheelchair dancing system of its type to be made and used in the United Kingdom.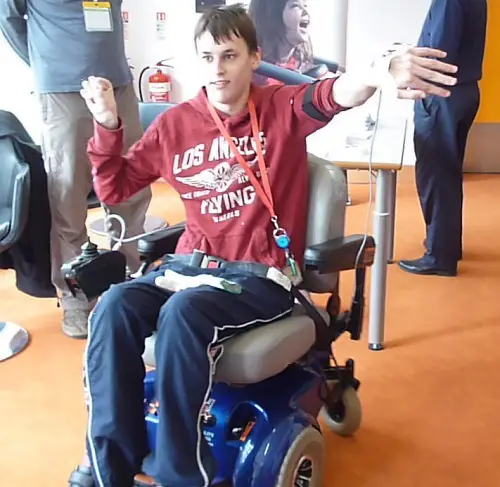 Eating aid for double amputees
One of the early challenges many double arm amputees face is the long wait for prosthetic arms to be fitted. During this time, they cannot eat independently, which can be very demoralising. Limbcare, the charity that helps amputees with the trauma of losing one or more limbs, is acutely aware of this problem, and so asked Remap to design an eating aid to help.
The incredibly simply aid, designed by Austin Lewis of Remap Farnborough, is easy for nursing staff to put on or take off, and enables amputees to eat independently as soon as scar tissue has formed. The spoon/fork holder can also hold a stylus so patients can operate a mobile phone or tablet.
The device was first tested by a patient at Brighton Hospital. He was able to eat independently within a few minutes of trying it – the first time since his amputations.
The model in the photograph is Limbcare's CEO Ray Edwards MBE, who is a quad amputee himself.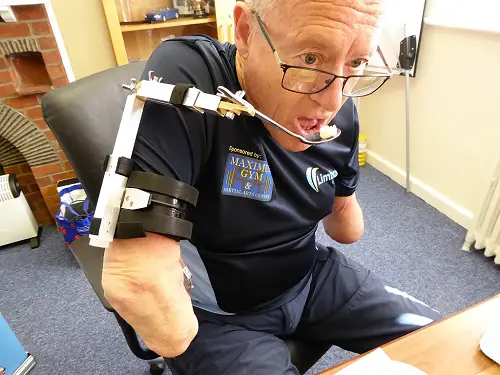 Piano aid
Another innovative design from Remap helped Linda get back to doing what matters to her. Linda is an accomplished singer and pianist, who teaches both. She was therefore deeply affected when treatment for breast cancer left her unable to support her left arm or move it sufficiently to play. Thankfully, her fingers are unaffected. But she was still unable to work and was left feeling very frustrated.
Remap volunteer Alan Blundell from the Bournemouth group met Linda along with her occupational therapist Heidi Grant to discuss possible solutions. They came up with the idea of fitting a rail to the edge of the piano, then adding a wheeled wrist support, that would run silently up and down the rail.
Alan set to work fitting the supporting rail from underneath so that it would have the minimum impact on the appearance of the piano. The wrist support is shaped to support Linda's wrist, as uses expanded foam and chamois leather to make it comfortable.
On trying out the aid, Linda was immediately able to play again without any trouble. She was delighted with the results and has resumed music lessons and playing for her own pleasure.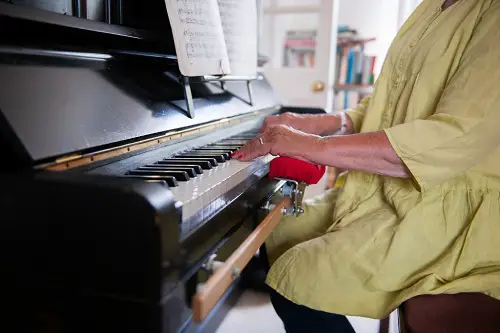 Joystick for riser recliner armchair
James has a riser recliner armchair, but can no longer operate the push-button controller because of his motor neurone disease. His hand is now fixed in an open-palm shape, and so struggles to even hold the controller, let alone press and hold the buttons.
Help came in the form of Bill Poad, a volunteer with Remap Berkshire. Bill established that James could operate a joystick, so fitted one alongside the standard controller, which his carers use.  With the new joystick controller, James is able to adjust the position of his armchair himself.
Remap has noticed that motorised chairs do not seem to be available with joystick controls, even though the push-button controls usually supplied can be difficult to use for some users.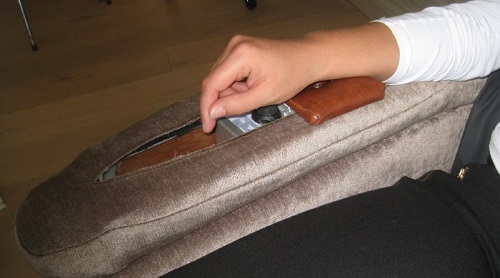 Horse riding support
4-year-old Chloe has cerebral palsy and cannot walk. She loves horse riding and desperately wanted to ride alongside her big sister. In addition to it being enjoyable, it's a great way for Chloe to improve her core strength, something she needs to do if she is ever going to walk. But without any strength in the first place, she needs somebody to walk with her for support while she rides.
The challenge to help Chloe ride was taken up by Remap Coventry and Warwickshire. Volunteer Stephen Boulter came up with a piece of equipment based on a chest cuff, which goes under her arms. Chloe can be released quickly and easily and the support is weatherproof, easily cleaned and lightweight.
Thanks to his invention, she can now ride unassisted. It gives her safe and effective support, but still promotes the use of her core muscles. Chloe now rides alone, with her sister and wants to enter competitions – she loves it!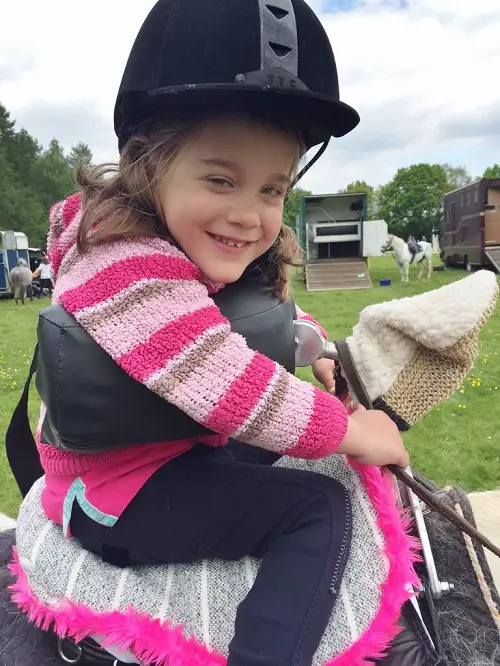 Get help from Remap
Remap has provided custom-made equipment for disabled people of all ages, free of charge for more than 50 years. With more than 75 groups across England and Wales, there should be one near you.
You can read more about Remap's work and get help for yourself by visiting its website, www.remap.org.uk, or calling the national office on 01732 760209. You can also contact Remap via the Remap Facebook page or Twitter account @RemapUK.
By Remap
Get in touch by messaging us on Facebook, tweeting us @DHorizons, emailing us at editor@disabilityhorizons.com or leaving your comments below.
For the Billion: help make a difference to disabled people's lives – including your own