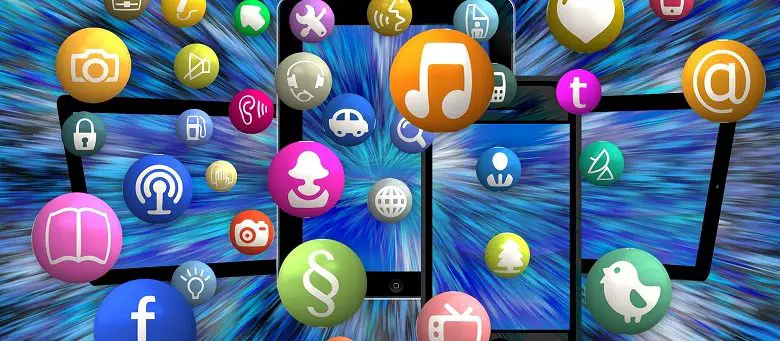 Many of us love playing games, puzzle and activity apps to help us relax and unwind. But how easy are these for disabled people to use? Many games require two hands and the use of multiple buttons, which is difficult for those who have dexterity issues. Some have no audio or the ability to magnify, making them tricky for blind people. And others are too complex if you have learning disabilities. 
So, for the May bank holiday, Emma Purcell has done her research and found 10 accessible, fun games and activity apps for people of all abilities. The list includes apps for Apple and Android devices, but she tried them out on her iPhone. Enjoy…
Waveband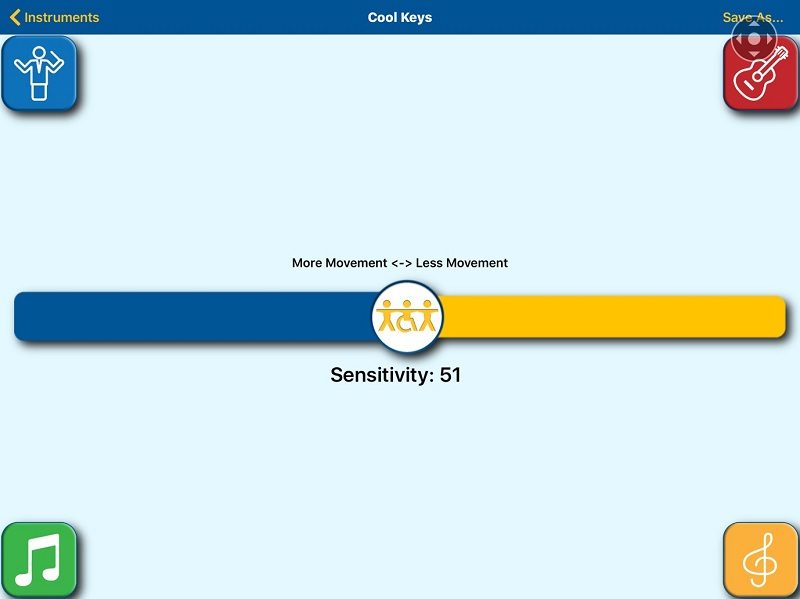 The Waveband app allows you to play musical instruments by moving your Apple device, such as your Apple Watch. You can make music by moving the device up and down, side to side and twisting.
It is great fun and a good source of exercise. It's suitable app for people who have some form of movement, are blind or visually impaired and, basically, anyone who loves to have a dance. The app is free to download and includes multiple instruments, such as piano, drums, guitar and tambourine.
Audio Game Hub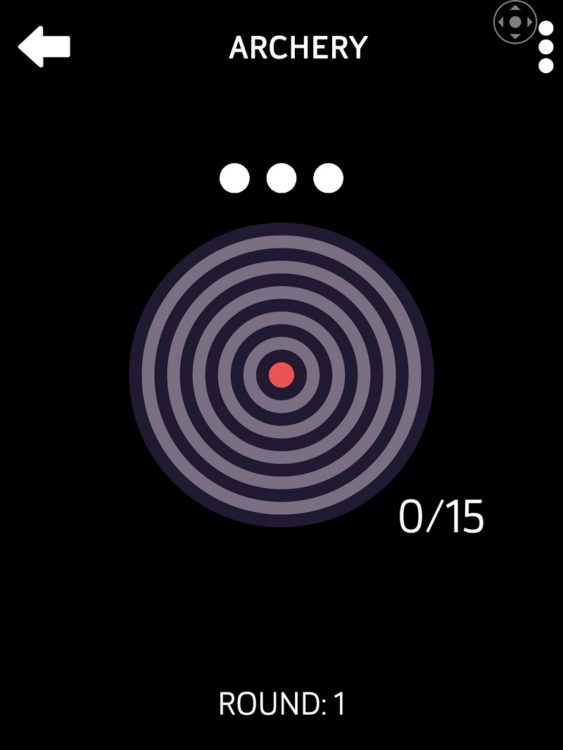 Audio Game Hub is designed for people who are blind or visually impaired. With it, you won't need the accessibility features on your device as there is a voiceover and invert colour feature already available on the app.
There are 10 games including casino, archery and memory skills. Additional games are due to be released soon. Every game has audio description throughout and different sound effects to identify colours, animals, numbers and obstacles. Also, you can choose to have the screen with black text on white background, white text on a black background or in 'blind mode', where the screen is totally black.
The app is free to download from the iTunes App store and has numerous in-app purchases available to gain more coins, additional levels and to skip adverts. Prices are in American dollars ($). There is also a version on Google Play for Android.
Switch Accessible Mazes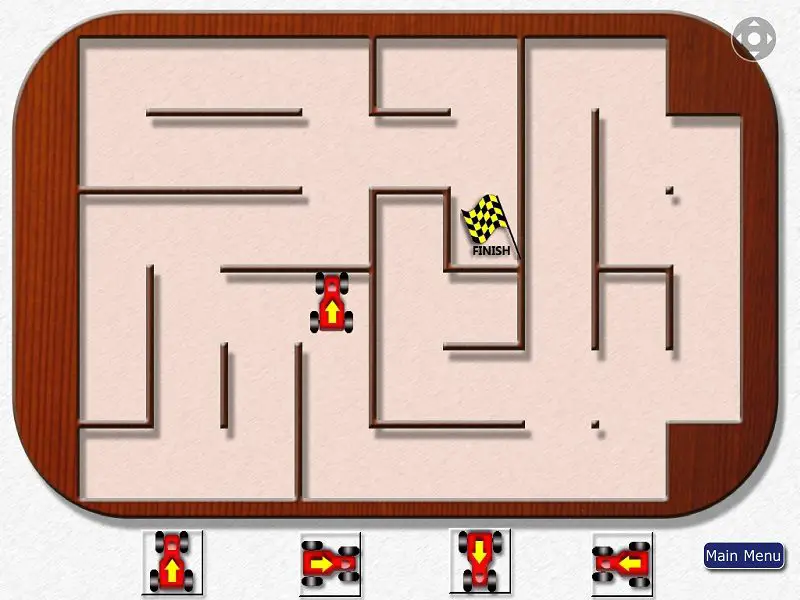 The Switch Accessible Mazes app is designed for people who use a switch controller, an ergonomically designed mouse with a V-shaped based and four-way scrolling dish.  It can be accessed with two switches using step-scanning or one switch with auto scan.
There are multiple mazes that are completed by moving an arrow or car through the maze. The game can also be played on a touchscreen. There is a free app with three practise mazes available. The full set of mazes costs £15.99 or separately cost £7.99 each on the App Store.
Color Therapy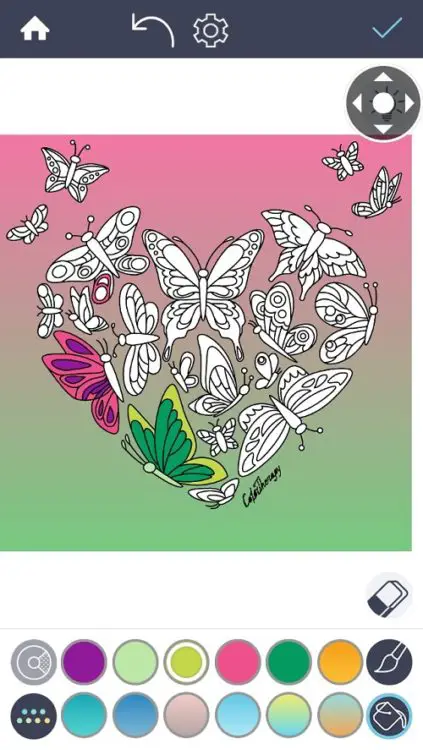 Color Therapy is a colouring book app with a wide variety of pictures, from animals to people, and places to patterns, plus much more. There are also seasonal pictures, including Christmas, Easter and Halloween. Because it is an American app (which is why it's spelt as color, not colour), there are also American-themed pictures, such as Thanksgiving and Independence Day.
There are thousands of colours to use, both solid and granite. Completed pictures can be published on the app, saved to your photos and shared on social media.
This app is really good for those with dexterity issues and those who struggle using a traditional colouring book and pens. It is also good for people with visual impairments as they can zoom in on the picture using the zoom function from the accessibility settings on your device. It is also a great therapeutic tool for those with stress, anxiety and depression. 
The app is free to download from the App Store, but to access all the pictures and colours, you will need to pay the VIP All Access service. For one month it's £6.99, and for a year it's £35.99 (£3 per month).
---
Head to the Disability Horizons Shop to find stylish and practical solutions to everyday problems. 

---
See Me Draw
See Me Draw is a drawing game, based on dot-to-dot. It is aimed at people with learning disabilities and is a great form of entertainment and development.
When you touch a red dot, it begins to draw a picture. A green dot will then move between each dot, which you follow to complete the picture. Once all the dots are connected, the picture will be revealed.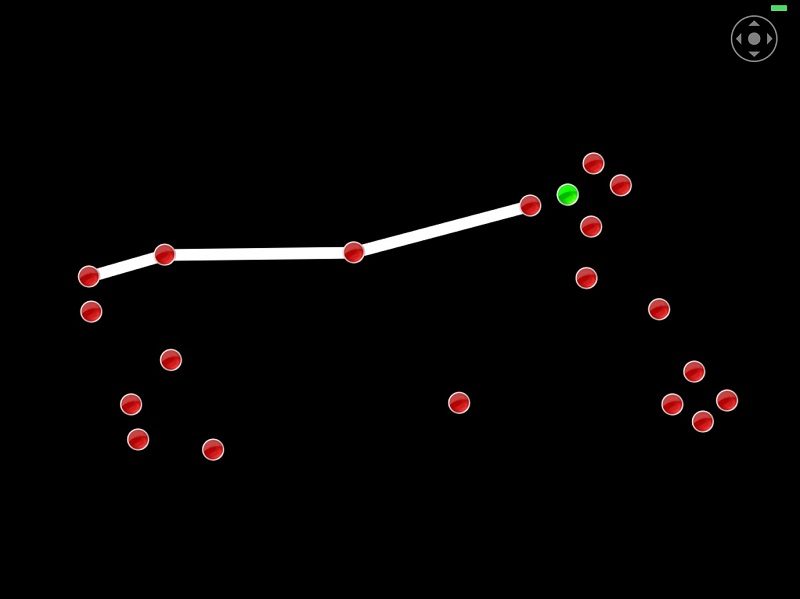 It plays amusing noises and a cheerful tune while drawing. There are four pictures to complete and the app is free to download from the App store.
Moodfit
Moodfit is an emotional tool to help people suffering from stress, depression and anxiety to improve their mood.
The app lets you track your mood, create daily goals and learn mindfulness techniques. It is free to download but requires you to create an account to log into. You can use zoom and voiceover functions on this app too.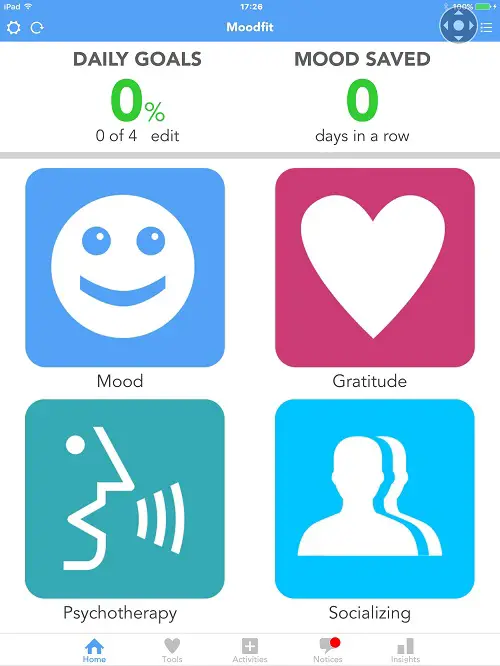 The app is available on iTunes for iPhone and Google Play for Android.
Pet Rescue Saga
Pet Rescue Saga is a puzzle game created by King, the same company that created the world-famous Candy Crush. The aim of the game is simple – rescue the pets!
To do this, you need to clear all the blocks and obstacles to enable the animals to get safely to the ground. To remove coloured blocks, simply match two or more of the same coloured blocks together. As well as coloured blocks, there are also other obstacles, such as frozen blocks, cages and key-locked blocks.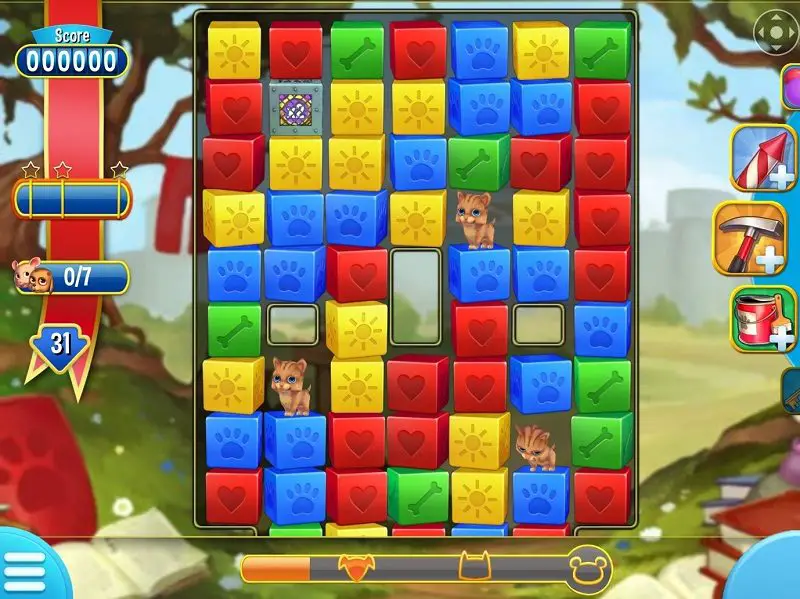 Bonus tools, including hammers, balloons and rockets, are available to help remove more blocks quicker. Each level has a limited amount of moves, so choose each move wisely. If you fail a level, you'll lose a life. There are over 2,000 levels for you to complete and the app is free to download.
The graphics are bold, clear and bright, and the zoom function can be used for those with visual impairments. It's also great for those who only have the use of one arm.
The app is free and available on iTunes and Google Play.
Jigsaws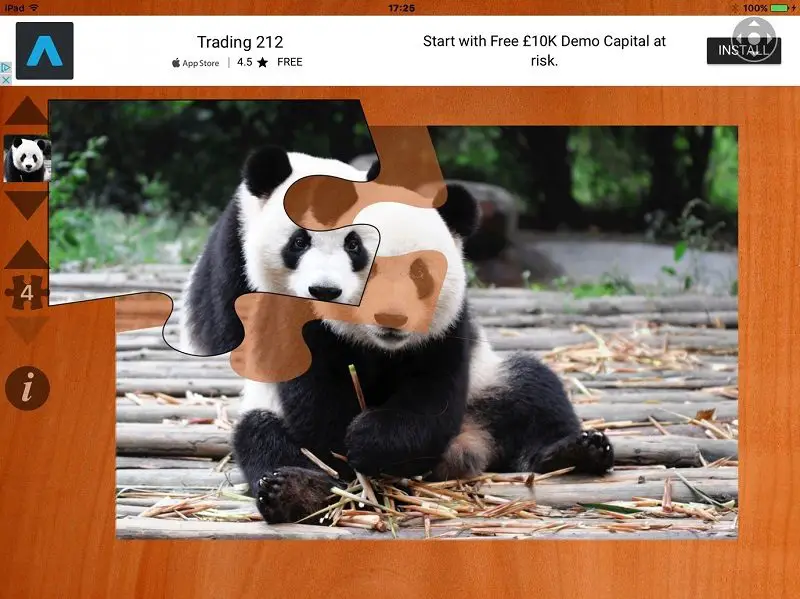 The Jigsaw app has a wide selection of animal and landscape jigsaw puzzles. With each puzzle, you can decide the difficulty by changing the number of pieces, from 84 small pieces to 4 large.
As well as making it as hard or simple as you want, choosing larger piece is also useful for those with visual impairments. Moreover, correct pieces snap together, indicating that they're the right fit, which is beneficial for people with limited motor skills.
The app is free to download from the iTunes app Store, and there are similar versions available on Google Play for Android.
Sims Freeplay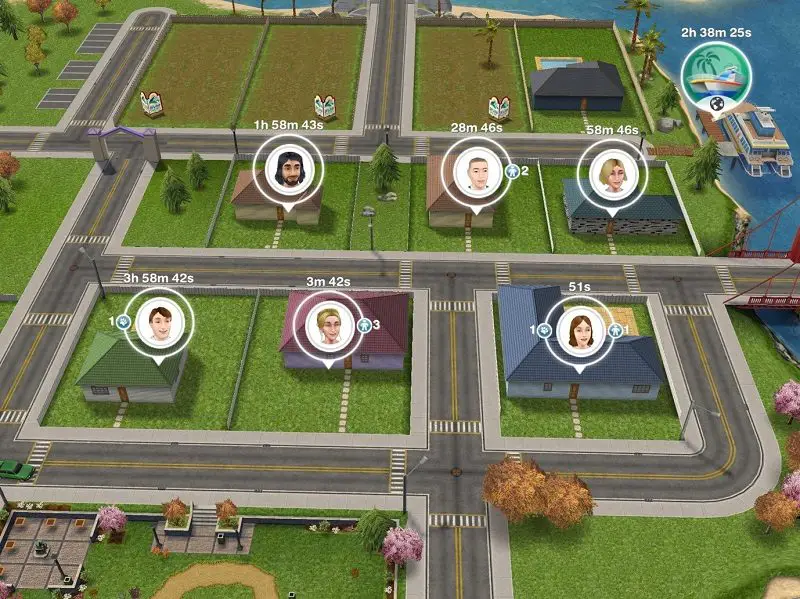 Sims Freeplay is an app version of the successful computer game The Sims. The aim of the game is to create and maintain your own virtual town.
In the game, you create people known as Sims, and then run their lives, developing them to get a job, buy houses, form relationships and start families. Plus, there are tasks to complete to win virtual money, prizes and increase the value of your town.
It is a great form of escapism and very therapeutic. It is also easier access than the computer game as it allows visually impaired people to use the zoom function and, ideal for those with dexterity issues, everything is controlled by one finger taps.
The app is available on iTunes for iPhone and Google Play for Android.
Larry King's Word Search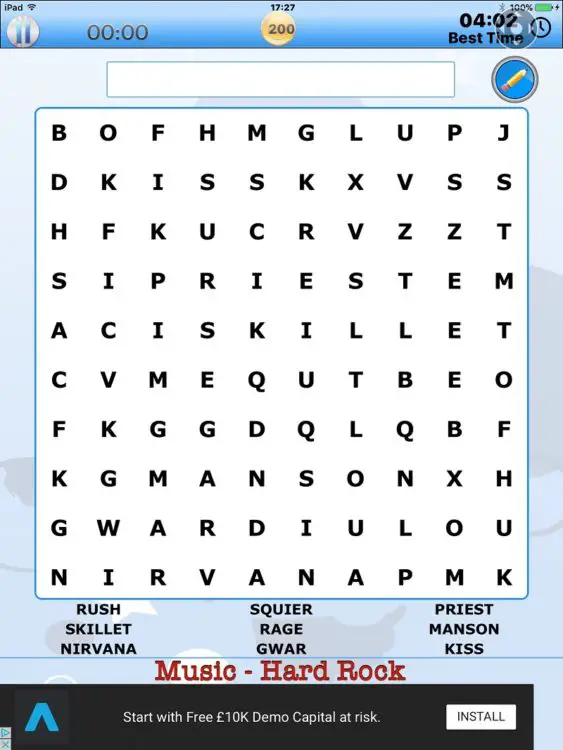 Larry King's Wordsearch app is the ultimate word search game. It has 18 topic categories for you to complete, including music, geography and science.
The app is 100% accessible for blind and visually impaired people as it allows you to use zoom and voiceover on your device. It is free to download on the App Store.
Emma Purcell
You can read more about Emma by visiting her blog, Rock For Disability.
---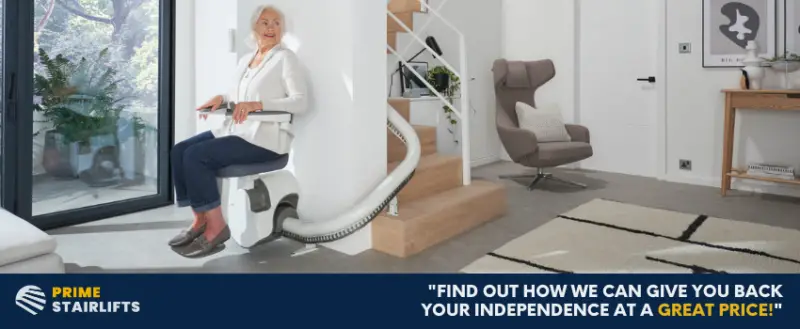 More on Disability Horizons
Get in touch by messaging us on Facebook, tweeting us @DHorizons, emailing us at editor@disabilityhorizons.com or leaving your comments below.