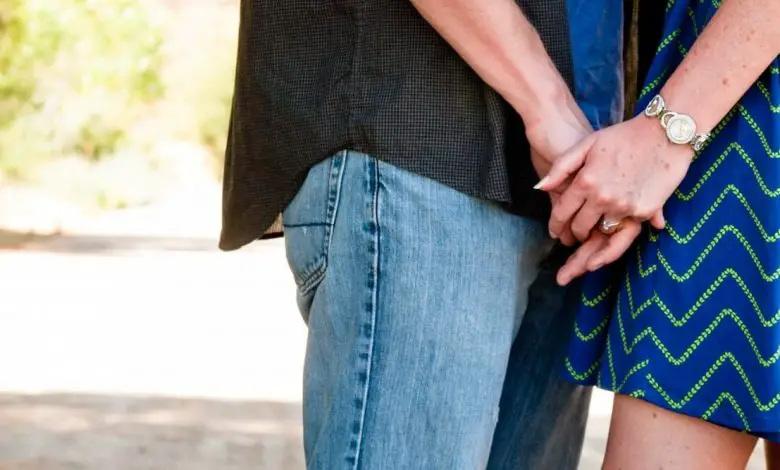 In our series of dating, relationship and sex articles, we've teamed up with disability and sex expert, Tuppy Owens, who runs Outsiders, a private club for disabled people looking for a relationship. Here, she gives us her top tips for wheelchair users on everything from dating to getting intimate.
Whether you're full-time wheelchair user with upper body movement and strength, or are paralysed from the neck down, keep reading for advice on looking for romance, sexual pleasure and relationships.
Everyone is different, as are people's disabilities. So you may need to tweak these tips to apply them to your specific situation. But these will give you a springboard to finding the right partner and enjoying sex.
Dating
Finding a date
1. If you're looking for a partner, it's likely that you've considered online dating. It opens up a whole new world of people (literally), whether you're disabled or not.
There a huge number of disabled dating sites, including ones specifically for wheelchair users, such as Wheelchair Dating Club and Wheelchair Dating.
If you don't want to focus on wheelchair-specific sites, see Disability Horizons' article on the top disability dating sites.
2. If you'd rather meet someone offline and you've had no luck at clubs and bars, or find them too inaccessible, look to see if there are any local groups or forums, either disability-specific or for anyone. These might be focused on dating, or on leisure activities. Either way, it'll be a great way to meet people near you.
Facebook is a good place to start – lots of local groups are formed that way – or try the website Meet Up. Also, look to join Outsiders, which I set up a number of years ago to enable disabled people to meet and support each other. We have regular meetups across the UK, as well as online chat groups.
Going on a date
1. Of course, meeting somewhere accessible for you is key. On a first date (or any date for that matter) you don't want to have to struggle to get into the building or find it awkward to get to the toilet. Be open and honest about your requirements. There's no point putting yourself in a difficult situation – first dates can be nerve-wracking enough!
2. If your date also has access requirements, work together to decide what would suit you both best.
3. If your date isn't a wheelchair user, it might be worth choosing a dating activity that means you will be at the same eye level, especially if it's your first. For example, you could have a drink or dinner, or go to the cinema where there is wheelchair-accessible space next to an additional seat.
4. Think about what assistance you'll need on the date. It might be that you won't need any help at all, but if you will, talk to your date about it before you meet. That way, it won't be a surprise to them and it'll take the pressure off having to ask on the day.
5. If there are things you don't want your date to help with, such as going to the toilet, plan how you will get around it beforehand, so you know in advance and won't feel flustered on the date.
If you'll need to have a PA with you, organise somewhere they can sit out of the way, so they're not part of your date. Make sure your date knows about it beforehand though.
6. Depending on who your date is or how you met, make sure talking about your chair isn't a difficult subject. If they seem curious, encourage them to ask questions. Be open and relaxed about it – the more uninhibited you are about your wheelchair, the less they will be.
7. If you can't easily reach out to touch your date, be brave and tell them that you'd like to. If they seem receptive, invite your date to take your hand, or otherwise guide it.
8. It may be difficult to be hugged in your wheelchair. But you shouldn't let that stop you. If you want to hug your date and they're keen to as well, reach out and invite them into your arms. Again, be open and tell them to lean forward to hold you as close as they can.
Sex
1. Everybody's disability is different and you need to have the confidence to verbally explore and learn about each other's desires, preferences and physical needs. One person, for example, may have more feeling in their upper body (nipples, mouth etc) and another may have very sensitive legs but have no feeling in their genitals. You may find this out by yourself, but probably not – it needs to be talked about.
2. If you have no or limited feeling below the neck, that doesn't mean you can't enjoy sexual pleasure. There are erogenous zones in the earlobes and on the nape of the neck, so a head massage is a great way to feel stimulated.
3. Have you considered sex or foreplay in your chair, or even your hoist? What about having your partner laid on the bed while you stay in your chair pleasuring them? Explore this with your partner – it might make it even more fun.
4. If, however, sex in your chair ends up being a little calamitous, don't worry. Sex doesn't have to be serious and is rarely seamless for anyone, whether you're disabled or not.
5. There's no getting around it, you'll probably need to plan sex more if you're in a wheelchair. But why not make a game of it? Maybe plan to be waiting for your partner in bed naked after your PA has got you ready? Or how about asking them to help you get ready for sex one night, instead of a PA?
6. If it's not easy for you to get in and out of bed, make sure you do what you need to before you get settled, such as going to the toilet or brushing your teeth. Plan in time to do this and who will help you – your PA or partner.
7. If you'll need positioning in bed, talk about how would be best to do this. Will your partner help you, or would it be better to get your PA to get you into bed so you're ready for your partner? Talk about what would suit both of your needs best.
8. Also, plan for what will happen after sex. For example, will you need to go to the toilet again? Having tissues or a bottle next to the bed means the transition after sex will be less clunky.
9. If you're limited in what you can do in bed, talk about ways around things. Could your partner sit on you? Can your hands be placed in position? Would toys help? Can your partner pleasure themselves? Are there erotic novels or films that you could watch or read together? There are lots of options.
10. Once again, aiming at intercourse may be just frustrating and there are plenty of other ways to enjoy sexual pleasure.
Problems you may encounter and how to overcome them
Pressure sores 
As a wheelchair user, getting these in intimate places can be something you sometimes experience. Of course, trying to prevent them is the ideal. Ensure you have comfortable cushions in your chair and that your feet are supported on a footrest so that your wright is shared.
If you get a sore, make sure it's properly tended to and dressed to help minimise it. A ring pressure relief cushions should help.
Again, be open with your partner. It's something you can't help or do much about. If you feel uncomfortable about your partner seeing them, take the opportunity to focus all pleasure on them instead of you. I am sure they won't refuse!
Incontinence
Most people are terribly embarrassed about being incontinent. Some people don't even try to find a lover or partner because of it. But there is nothing shameful about it.
It is really important to talk to your continence nurse about what options there are for you. It might be that having a suprapubic catheter enables your life to become far more fulfilling.
If you have a stoma, you could cover it with sexy underwear. Tell a potential lover how you feel about your body and the stoma. Most will be fascinated and accepting. If they're not, they're not right for you.
Solo sex
If you haven't get found someone to be intimate with, that doesn't mean you shouldn't still enjoy your body and orgasms.
If you're paraplegic, there is a specially designed, high-intensity vibrator, the Ferticare, to help you experience orgasm. As well as pleasure, it can also diminish spasms and help with bladder dysfunction.
If you have spina bifida, you may need to stimulate other parts of your body, other than your clitoris or penis. This could be your prostate or nipples, or it may be that you need to find your own erogenous zones. Specialist vibrators for different areas are widely available.
If you're unable to masturbate, you might be able to reach orgasm with a vibrating snake wrapped around your penis or vibrating pants if you're female – see my ultimate guide to sex toys for disabled people to find one that will suit you best.
By Tuppy Owens
More on Disability Horizons…