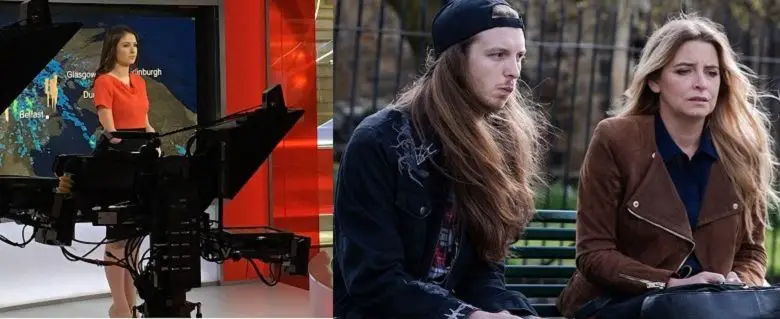 As 2018 comes to an end, we've delved into our archives to find out which were the 10 most popular articles last year. From an interview with BBC's disabled weather presenter Lucy Martin to a round-up of dating websites for disabled people, you're bound to find these articles as relevant today as they were when first published.
10. Top 10 apps for disabled people
The 10th most popular on our list, this article rounds-up apps for every aspect of your life, including travel, motoring, dictation, toilet-finder and exercise apps.
If you're looking for an app to keep you entertained and pass the time, also take a look at our 10 fun accessible game and activity apps for disabled people article.
9. Accessible beaches and beach wheelchairs around the UK
It might be too cold for a trip to the beach now, but it won't be long before it's spring. So why not plan your Easter or May bank holiday break now? Our article includes accessible beaches and beach wheelchairs in England, Wales and Scotland, as well as links to more resources to help you get away, no matter what your disability.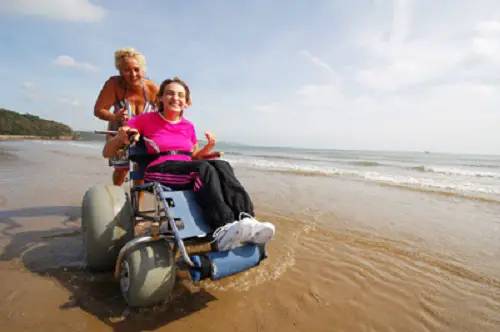 8. Top 5 accessible cities for wheelchair users
If you're considering where to head on holiday in 2019, this article is a great place to start. Like with our beach article, it includes links to additional reviews and resources, as well as the top five picks of cities from across the world.
7. Disabled icons: painter Frida Kahlo and pushing boundaries
We wrote this article back in 2012, but it's remained popular ever since. Frida was a unique painter that pushed the boundaries by painting herself and never being afraid to be different. Born in Mexico in 1907, she developed polio at the age of 6 and is believed to have had spina bifida. Her work has inspired generations of artists, and still does today.
6. Top 10 disabled celebrities across the world
From Lady Gaga, who has fibromyalgia (which causes pain all over the body), to Michael J Fox, who was diagnosed with Parkinson's at the age of 26, find out which other international disabled we've included in this top 10 round-up.
5. Emmerdale's disabled actor James Moore on making disability 'normal'
Having made his debut in Emmerdale last year, we spoke to disabled actor James Moore about his career to date and ambitions to change how disability is portrayed in the media and perceived by society. You can also watch a clip of his first appearance on the show.
James has since won Best Newcomer at the National Television awards. Find out more and watch is acceptance speach in our article.
4. Disabled dating sites: we round up the best
Originally published in 2015, this article has been in the top 10 for a number of years. Because we know it's so popular, we updated it last year with the latest information and more websites.
If you're looking to start online dating in 2019, take a look at our new article on top 5 tips for online dating if you have a disability.
3. Top 10 Paralympians that inspire us ahead of Rio 2016
Ahead of the Paralympic Games in Rio, we rounded up the top 10 athletes that inspired us, including horse rider David Lee Pearson and swimmer Ellie Simmonds.
The Paralympic Games may be over – the next will be in Tokyo in 2020 – but these athletes clearly still astound us today. We're already looking forward to the next games – we wonder how many new faces will be winning medals then?
2. Top 10 exercises for disabled people
Back in October 2016, we asked fitness coach Dom Thorpe to run through the best exercises for people with a range of fitness and ability levels. It includes step-by-step instructions and videos of the trickier moves.
If you're keen to get fit in 2019, tune in for our exclusive exercise session at 10.30 am every Friday until 9th January. It's designed to be inclusive, no matter what your disability. Kris from Wheely Good Fitness, who will be running the session, will also be available to answer your questions afterwards.
Sign up to our DHorizons Tribe closed Facebook group to join in.
1. We speak to disabled BBC weather presenter Lucy Martin 
Scooping the top spot is our interview with disabled BBC weather presenter Lucy Martin. We first interviewed her back in January last year, speaking about her childhood, how she got into weather presenting and working for the BBC.
We've since caught up with her again to ask about her experience of modelling in a catwalk show next to other disabled celebrities, including Paralympian Richard Whitehead. Read our article Disabled BBC presenter Lucy Martin's catwalk debut to find out more.
Have you already enjoyed any of these articles? We'd love to hear from you. Let us know by messaging us on Facebook or tweeting us @DHorizons.