We all want to find everyday products that will make our lives easier, right? New website Rate it! can help you to do just that. It's one of the first product review websites written by disabled people and for disabled people. Here, one of its founders Denise Stephens, who has MS, rounds up three top-rated products on Rate it!.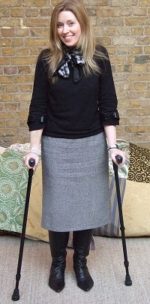 Back in 2008, my daily frustrations with traditional disability products spurred me to set up Enabled by Design. We're an online community passionate about good design that truly works for everyone.
But while researching well-designed products, I discovered a surprising lack of reviews tailored to disabled people. So, together with user-led organisations Research Institute for Disabled Consumers (RIDC) and Leicestershire Centre for Integrated Living (LCIL), we decided to create a reviews website of our own.
With funding from the Big Lottery Fund through Disability Research on Independent Living and Learning, the world's first major research programme led by disabled people, Rate it! was launched in July 2018.
It already has more than 150 reviews, so there's something for everyone. It is the place where you can share your views and read reviews about small to medium-sized products that can help you to lead an independent life.
Product reviews for disabled people
In an ideal world, we'd love to able to read reviews about easy-to-use and inclusively-designed products on mainstream websites. Reviews that specifically cover features for people with additional needs, written by disabled people who have used them. But that's not the case.
Reliable reviews are important for us as disabled people. They help us make informed choices and get value for money when buying products. All too often, disability products come with a premium price tag when compared to their mainstream alternatives. So it's really important to get honest, reliable reviews of them.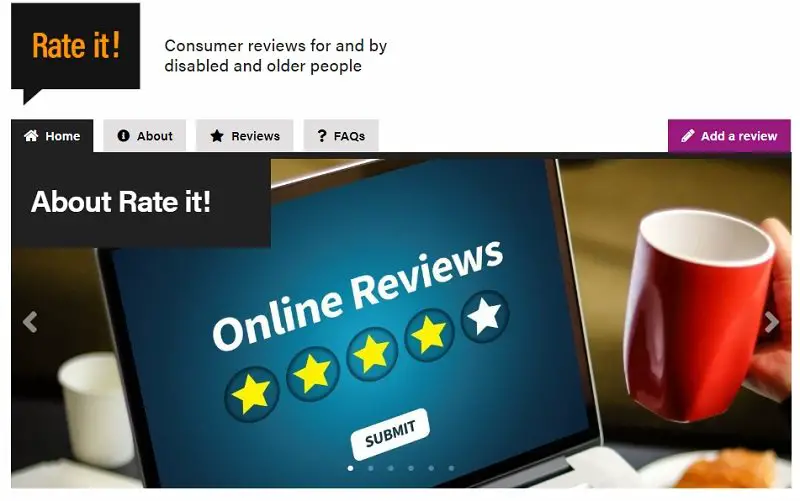 Rate it! reviews website
Rate it! website provides a high-quality online space where people can research, review and share knowledge about specialist and mainstream products, all in one place.
It is monitored by RIDC, a UK research charity run by disabled people. It checks the website and reviews to ensure that only those written by real people appear on the site.
To give you a taster of Rate it!, I've chosen three top-rated independent living products that disabled people have reviewed for Rate it!.
Top 3 assisted living products for disabled people
1. Gtech AirRam cordless vacuum cleaner – more than £200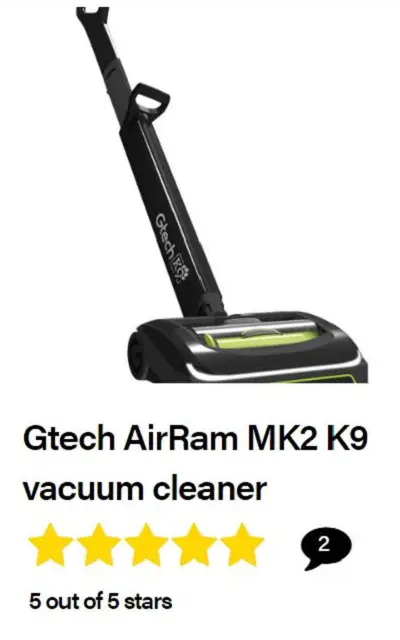 A lightweight cordless vacuum cleaner designed for cleaning of all floor surfaces in your home. It has a removable 22V Lithium-ion battery, easy-empty bin and pet-friendly.
Weight: 3.2 kg
It's lightweight and has no settings to change.

The aluminium components are strengthened to withstand the extra strain caused by pet hair and to improve overall vacuuming performance.

It has an ultra-low-profile handle design, allowing you to reach under tables, chairs, beds and other furniture with ease.

40 minutes of run-time with each 4-hour charge. LED display indicates how much charge is left in the battery.
Visit the Gtech AirRam review on the Rate it! website to find out exactly what disabled people have said about it.
2. Home Kitchen Multifunction 5 in 1 can opener – less than £15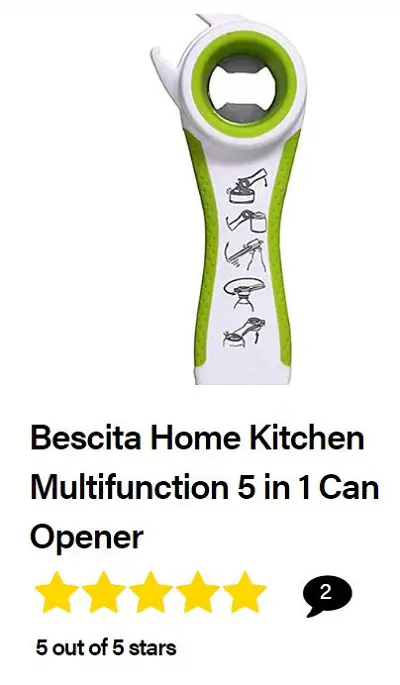 Multifunction can, jar and bottle opener made from food grade PP and rubber and Stainless Steel+PP, so it is safe to use.
Size: approximately 14.6 x 5.7 x 2.7cms
Easy-grip handle great for children, elderly and arthritis sufferers.

Opens caps without hurting hands or using too much strength.
Read the full review of the Home Kitchen Multifunction 5 in 1 can opener to see what people said about it.
3. Autochair Smart Lifter LC wheelchair hoist – more than £200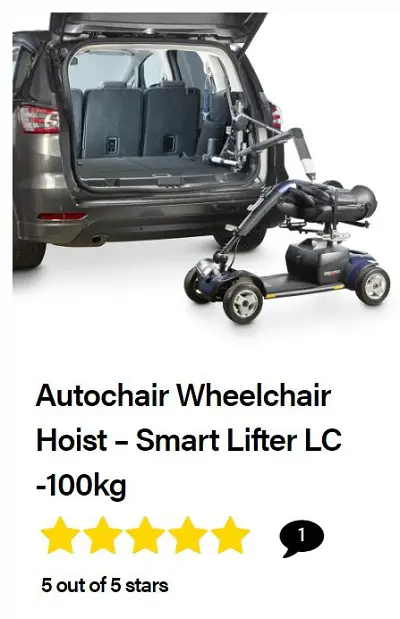 The Smart Lifter LC is a hoist that enables a 100kg max mobility device, such as a wheelchair or mini scooter, to be easily and simply lifted into a car boot at the touch of a button.
It eliminates the need for the wheelchair/scooter user or family member to struggle with getting the device into a vehicle when wanting to venture further afield.
The Smart Lifter LC is the medium size of their three hoists and suits a range of mobility vehicles, from wheelchairs to scooters. The LC range lifts up to 100kg of weight, with both 80kg and 100kg hoist options.

This hoist is simple and easy to operate, lifting and loading your wheelchair or mini scooter in 60 seconds, and can easily be transferred to a new vehicle if you change car.
Take a look at the full Autochair Smart Lifter LC wheelchair hoist review to see all its details and what other disabled people have said about it.
Additional buying advice and information on Rate it!
As well as the product details on each review, Rate it! also points to other useful websites. For example, we know how tricky it can be to find a powerchair or mobility scooter that will fit into your car as well as finding the right hoist to use. So in our review of the Smart Lift LC, you can also click through to RiDC's unique online car search with car measurements, including boot sizes.
How Rate it! can help you, and how you can help others
I'm proud to be part of the Rate it! team and we'd love you to get involved too.
It's easy to add your own review to Rate it!. There are three ways to do it, including two non-digital options:
What are you waiting for? Research and find a solution for you, then rate it and share your knowledge!
Rate it! aims to provide independent reviews written by you, the experts, who know exactly what works and what doesn't. Share your knowledge – sign up or phone us today and Rate it!.
By Denise Stephens
More on Disability Horizons…