Peter Wilkins, an experienced blind techie who has written reviews for the product review website Rate It!, feels like he has been tightrope-walking for more than 50 years. Why? Because finding truly accessible products that help instead of hinder you can be incredibly challenging. Here's why…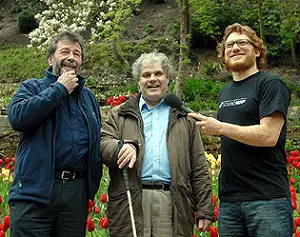 My name is Peter Wilkins. I am totally blind and have been for 67 years. I was a techie before the word existed in the modern sense. I am also a member of RiDC's consumer research forum.
Despite my knowledge around tech products, the line between accessible products and those that are simply unusable is thin. We're all walking along this tightrope without realising it.
But it's not just a tightrope that makes buying accessible products tricky. Like the characters in the recent Netflix film Bird Box, a US post-apocalyptic thriller where a woman and her children must travel blindfolded to avoid supernatural entities, product designers seem to be blindfolded.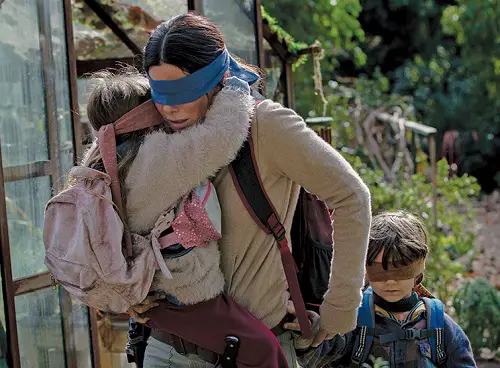 I sometimes think that designers don't have a clue about what disabled people need from products, and what will make them even harder to use. Do they consult disabled people at all?
In addition, although designers are not susceptible to supernatural forces as in Bird Box, they are dependent on market forces. And these market forces are moving us blindly and quite quickly to a new shiny flat screen technological future.
What's wrong with that? Well, designers are blindfolded to the fact that for some people this tech just won't work. The new shiny flat screen technological future will make many expensive products unusable. Some people will be left hanging, grasping from the tightrope, without a safety net.
Simply put – flat screens are inaccessible for blind and partially sighted people.
In addition, many older people and those with limited hand strength need tactile or voice output to find out where the buttons are and what they do.
Expensive white goods, such as washing machines, tumble dryers, cookers, fridges and microwaves, are moving to the shiny flat screens in greater numbers. These every day and incredibly useful products are effectively shutting a large number of consumers out.
New technology means that the market is changing rapidly. People want the products they buy to last for years and years. Especially as a kitchen appliance is an expensive and significant purchase. So we all want to have the choice to buy something that's easy to use.
Let's say I want to buy washing machine X, recommended as being the best in terms of efficiency, energy saving and cleaning. But what if I can't use washing machine X because of an inaccessible screen interface and control? Then my choice is limited – very limited. I face double the discrimination – blind and now blindfolded.
I'm denied the full range of products to choose from. I'm left only with a limited choice.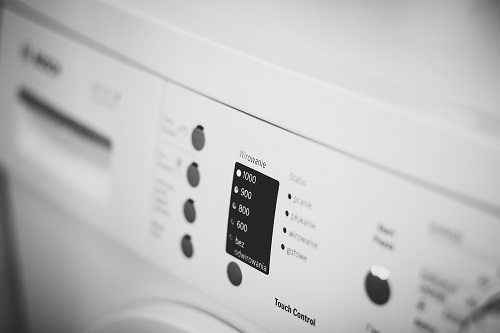 What can you do about your inaccessible product? Rate It!
We need to make a change. So, to take a stand about inaccessible products, make your voice heard and make a difference – rate them! Post your product review on Rate It!, the website for disabled people, by disabled people, to let others know what products are good and which should be avoided.
You can give each product you review a star rating, and there's a space for you to explain the accessibility issues clearly. Make sure you include the make and model too.
It's important that you tell others about the poor products you've wasted your money on! But you can also use the site to recommend really good appliances. Tell us about:
washing machines, dishwashers or microwaves that are easy to use and

cookers without digital displays that have really helpful tactile controls.
Simply sign up at on the Rate It! website to tell others about the appliances that have helpful features and those that don't have digital displays.
You can post reviews online, or by phone, or on paper (including large print) and send it to the Research Institute for Disabled Consumers (RiDC) by freepost.
Rate It! is accessible for screen readers and there's a phone line to help as well, at 020 7427 2460.
Really useful hacks for inaccessible products
As well as rating products that are accessible, you can also tell Rate It! about product hacks that have made an inaccessible product accessible.
I've been hacking products for as long as I can remember. I edit two audio magazines, Listening Ear and TechTalk (not to be confused with the RNIB's TechTalk), where I include lots of the workarounds I have found. I try to find fixes to tech problems for other blind people – particularly digital radios. And we have loads of visually impaired hackers in the National Federation of the Blind.
So here's a tip from me for making all your electric appliances easier to use – label your plugs! If you're blind and you read Braille, use Braille labels. If you're not blind, use written or typed labels – large print is advisable.
You are very welcome to contact me by email if you have any questions or want advice: goodsound@btinternet.com
By Peter Wilkins, from Disability Stockport
More on Disability Horizons…