Travel & Holidays
5 accessible parks and gardens across the UK for anyone with a disability
Planning a day trip or holiday can take a great deal of time and effort if you're disabled. You need to be sure that it'll be accessible for you, to avoid stress and disappointment. So, to help you get out and enjoy the spring weather and beautiful sights, we've teamed up with AccessAble to bring you a series of articles on accessible holiday spots and day trips across the UK.
This month it is parks and gardens, all of which are accessible for people with a wide range of disabilities. As well as details for each destination, we've also included links to accessible accommodation and restaurants, so that you can extend your stay and make the most of your trip.
Spring is the perfect time to get back to nature and explore the outdoors. From parks and gardens to nature reserves and country walks. But what if you have accessibility needs? How can you be confident that you'll find routes, paths and facilities that will be accessible to you?
Maybe you need step-free access, level paths and smooth terrain. Or you could be searching for venues that have a hearing loop and staff trained in sign language. If you have a visual impairment you might be interested in routes that have information in Braille or large print. Even something as simple as knowing the distance from the car park to the start of a walking route.
Our list of 5 accessible parks and gardens is here to help you be prepared – and therefore enjoy a stress-free day out. All the information is from our AccessAble website, where our Detailed Access Guides tell you all about a place's access.
They are all 100% facts, figures and photographs, from the organisations we work with and disabled people who have been there. We also send trained AccessAble surveyors to check out every single place in person to verify the information.
---
Visit the Disability Horizons Shop to find portable mobility aids to make travelling easier.
---
1. Knebworth House park and gardens, Hertfordshire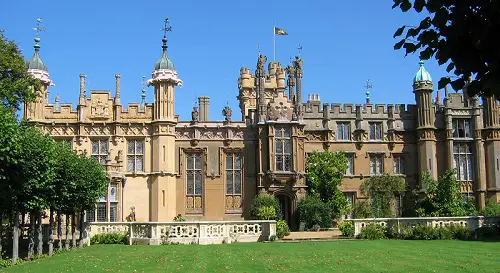 Knebworth House offers a great day out for all the family. Delightful gardens extend to 28 acres. The ground is an easy-to-moderate gradient and there are paths throughout. These are mainly covered with loose chippings, but there are some pathed sections, too. Some of the paths have steps to navigate, while some (but not all) have handrails. There are benches throughout the grounds for visitors to rest and take in the views.
Explorers can also work their way through the maze, which is mainly level, and take a break on the seating dotted in places around the edges. Little ones will love the Dinosaur Trail, and the Walled Garden and Rose Garden are a delight for all senses. The historic Deer Park is perfect for picnics, with a huge adventure playground featuring zip wire, astro and drop slides, water splash play and a bouncy castle.
An accessible toilet is available, as well as parking for Blue Badge holders, and there are facilities for assistance dogs.
Access guides for Knebworth House and Hertfordshire
2. Midsummer Common, Cambridgeshire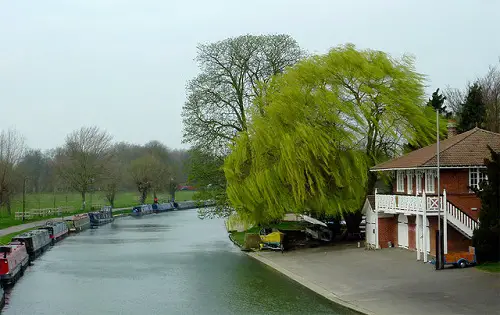 Midsummer Common is a pretty, open grassland area that is home to the annual Midsummer Fair – one of the oldest fairs in England – a bonfire night display and the Strawberry Fair.
The common borders the River Cam, where houseboats are typically moored on the common's bank. There are also many colleges' boathouses located on the opposite bank.
There are paths throughout, with a variety of surfaces, including compact earth, loose wood chippings, tarmac, concrete, gravel and muddy surfaces. The majority of the paths are wide enough for wheelchair access, with easy and moderate slopes. There are some bench seats situated along the paths for people to rest.
The Common doesn't have accessible toilets or parking, but they are available nearby.
Access guides for Midsummer Common and Cambridgeshire
3. Beeston Castle Gardens, Cheshire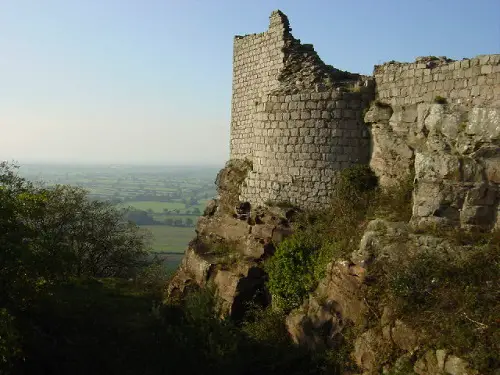 Set 350 feet above the Cheshire Plain on the sheer rocky crags, Beeston Castle is a magical site with something for everyone. With stunning views to take your breath away, long walks through rich woodland for nature lovers and nooks and crannies for kids to hide in, you're sure to have a magnificent day out.
Enjoy the fresh air as you wander along the winding woodland paths surrounding the castle. There are two paths leading through the grounds up to the castle, both with easy, moderate and steep slopes along the route.
The beautiful habitat and surrounding Cheshire landscape is a paradise for walkers and nature lovers. Beeston is home to a wide variety of wildlife, from foxes, rabbits and bats to buzzards and even peregrine falcons.
Blue Badge parking is available, and free entry to the castle and grounds is offered to carers
Access guides for Beeston Castle Gardens and Cheshire
4. Botanic Gardens, Sheffield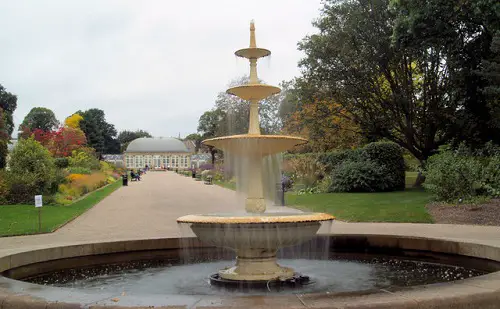 Sheffield Botanical Gardens covers 19 acres and was first opened in 1836. Originally designed by Robert Marnock in the Gardenesque style, the site now has fifteen different garden areas featuring collections of plants from all over the world, including Mediterranean, Asian, American prairie-style, woodland and rock-and-water plantings.
A beautiful getaway in the centre of Sheffield's cityscape, the gardens provide a place of pleasure and education for all the family, and provide a magnificent setting for the many events held there throughout the year.
There are surfaced paths running throughout the park, which are mostly easy and moderate, but there are a few steep slopes. There are some medium steps, but these can be overcome by slopes. Braille and large-print information is available on request, too.
Access guides for Botanic Gardens and Sheffield
Queen Elizabeth Olympic Park, London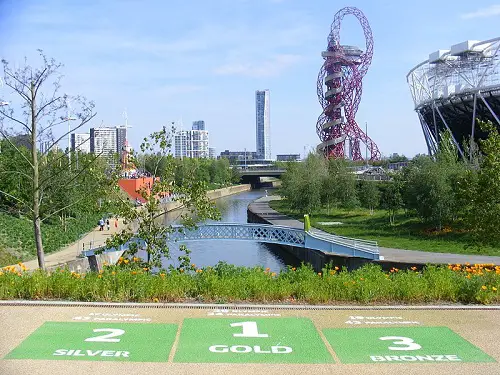 A new heart for east London, Queen Elizabeth Olympic Park is the city's newest park. Now open for the public to visit, it is already coming alive as visitors explore its unique parklands, waterways, venues and attractions.
The north of the park and the Copper Box Arena opened in 2013 with a series of incredible festivals and concerts. The south of the park, which includes three iconic venues and the ArcelorMittal Orbit, opened in April 2014.
The park's information centre has a ramped entrance and portable hearing loop system. There are paths throughout the park with easy and moderate slopes, and benches every 50m. The park's mobility service includes hire of mobility scooters and manual wheelchairs, a wheelchair-accessible mobility buggy, and there are sighted guides. 
Access guides for Queen Elizabeth Park and London
By AccessAble
Have you visited any of these places? Share your experiences with our community by leaving your comments below, messaging us on Facebook or tweeting us @DHorizons.
More on Disability Horizons…