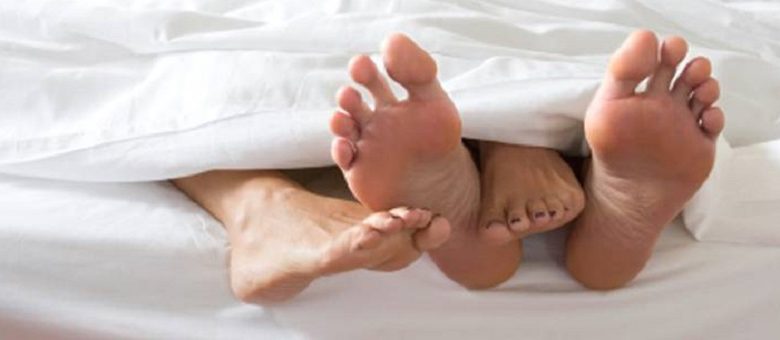 Sex education shouldn't be a blind spot for disabled people. Unfortunately, we know that for many disabled people it is. No matter what the reason – unsupportive carers and family, the reluctance to talk about sex or a lack of information about aids to help with sex – there are ways you can enjoy sex and your body. Sex toy experts at Silicon Wives tell us how it's possible, no matter what your disability.
Sex is all about pleasure and intimacy. It also has a lot of health benefits. It can lower blood pressure, relieve pain, and strengthen muscles. Sexual intercourse is also good for our mental health.
It triggers the release of oxytocin, dopamine, and endorphins. These 'happy' hormones help to decrease anxiety, boost confidence and improve mood.
The latest statistics show that more than 50% of people with disabilities don't have a regular sex life. Some don't have a sexual drive and some have lost sensation in their sexy bits.
But a significant number of people also face sexual barriers. They mistakenly believe that they can't be attractive. There are also a lot of misconceptions such as 'people with disabilities can't have sex.'
That's where sex therapy is needed. It aims to help couples and individuals to have better sex, overcome barriers and resolve relationship problems.
It also teaches that sex can be different. It is not only about penetration. More than that, it is also not necessary to have a partner to achieve orgasms and feel good about yourself. Pleasurable sexual intercourse is possible with all disabilities.
Nowadays there are so many sex aids that can improve your sex life. It includes strong vibrators, silicone sex dolls, restrains, nipple suctions devices, penile pumps, anal plugs… the list goes on. Sex toys can help you to get to know your body better and spice up your sex life.
Hands-free sex toys
No matter what your disability, you can explore your sexuality by using different hands-free sex toys for masturbation. The good news is that there are a lot of digitally controlled devices on the market. Whether you're a man or women, you just need to explore your sensitive spots first and then find the right sex toy.
For instance, if you're a woman, you can try using flexible vibrators to stimulate your clitoris. It creates pulsation waves and helps to achieve an intense orgasm. In the case of decreased sensation, you can consider getting a strong vibrator.
Another great option is remote controlled vibrating panties. You can turn it on and off at any time. Regular intercourse can regulate a woman's menstrual cycle and ease cramps. It can also boost infection-fighting cells.
There are a variety of remote-controlled toys for men as well. For example, the penis pump can be used in the shower, and it doesn't require a lot of effort. There are also wireless male masturbators with an air pump.
Sex dolls
Realistic sex dolls can be a good option if you're a disabled man with a high sex drive. The concept of using a doll for sexual satisfaction is pretty popular nowadays. For example, Silicon Wives offers a variety of sex dolls, where you can choose the size of breasts, shapes of nipples and vagina.
Sex dolls can help to make sexual fantasies come true, too. There are a lot of different models including portable ones with removable parts – vagina, anus, and mouth – making them much easier to use if you have mobility issues. Being able to remove the main parts also means you can wash them in the sink.
Sex dolls can also help you to explore your sexuality and achieve orgasms at any time. It is also a good substitute if haven't met the right person yet. A sex doll is just an advanced form of masturbator.
There are also sex dolls for women available on the market. Every silicone male has a removable sex organ that the owner can use as a dildo. The male doll is 160 cm tall and weighs around 30 kg. It is not the easiest thing to carry, but it can be used for cuddling in bed. Some models have an electric heater inside.
Props
Sharing fantasies is an essential part of sex therapy. It helps to build trust with your partner, and it leads to better sex. Sexually satisfied people have excellent communication in their relationships. At some point, you can also tell your partner what you want to try.
Why not try bringing handcuffs, blindfolds, and collars to your bed. Feel free to try different costumes and masks as well. Keep in mind that you are not disrespecting your partner by using additional things in your bedroom. You can discover your sexual style as a couple and enhance sex gratification together.
Massage oil
Let's not concentrate on genitals only. There are a lot of erogenous zones. Any part of the human body can be responsive. That's why it is worth trying nipple and earlobes stimulation.
Message oil is a great way to explore these and to relax. It can also help people with paralysis and spinal injuries to achieve orgasms. You should focus on one part of your body at the time and think about something that turns you on. It will make the sensation more intense.
Talking about sex and disability
Everything starts in your head. Being sexy isn't only about appearance – it is a feeling. You need to accept and love yourself the way you are.
Feeling good about yourself can help to improve your sex life. You will also need to speak with your partner about your physical needs and your sexual fantasies. It is always a bonding experience for a couple.
Regular sexual activity is necessary for your well-being. It can boost your confidence and relieve stress. Keep in mind that reaching sexual goals is possible alone or in the relationship.
Don't be ashamed to masturbate and our open up about your sexual fantasies. Sex therapy can help you to alleviate anxiety, improve low sex drive and explore your sexual boundaries. Let yourself be happy.
By Silicon Wives
More on Disability Horizons…