A London-based mum who created One Dear World – a range of multicultural soft toy dolls – has launched a new crowdfunding campaign to extend the current collection to include six new inclusive disability dolls.
Why One Dear World dolls were created
Frustrated by the lack of diversity among the dolls available for their son, Winnie Mak, who originates from Hong Kong, and her half-French, half-Greek husband Rafael Tselikas, took matters into their own hands and launched the One Dear World brand in 2017, which features four dolls of different ethnicities and genders.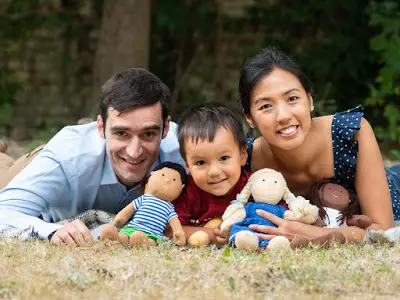 The award-winning dolls proved an overnight success, and now the couple is keen to expand the range with six more dolls representing both visible and non-visible disabilities. 10% of the sales from each doll will be donated to a charity that supports their related disability.
One Dear World disability dolls
Winnie Mak commented on the new dolls saying: "It's always been my long term vision to create dolls to include all kinds of diversity. But I decided to start with cultural diversity, as I was just one person with an idea, sat at my dining room table with limited funds and resources.
We believe all children should have dolls that represent them, as well as dolls that look different from them so that they can grow up with a vision of being friends with anyone, regardless of race, gender or disability."
The new collection of dolls includes:
a young girl with a prosthetic limb

a boy with autism

a boy with Down Syndrome

dolls with visual and hearing impairments

a child experiencing anxiety to help teach children about mental health and wellbeing.
Fundraising for disability charities
Partnering with Work for Good, Winnie will contribute 10% of the sales to charities including my AFK, Downright Excellent, Sightsavers, The National Deaf Children's Society, Mencap and Young Minds.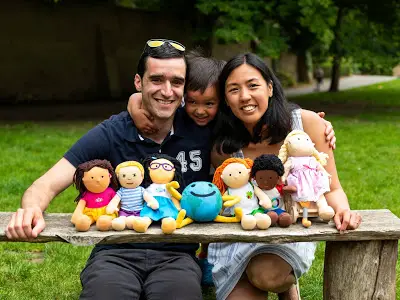 Winnie continues: "UNICEF estimates that 150 million children worldwide are growing up with disabilities. We believe these children are entitled to positive representation so that they can develop a secure self-image.
Following the launch of my dolls, I was approached by so many parents asking me if I would consider creating more inclusive dolls with different disabilities. With my nephew being diagnosed with autism, it naturally felt like the right direction to expand our range of dolls in.
We're so excited to be launching this new crowdfunding campaign and believe our new dolls can help all children see the beauty in themselves and in others."
Each doll comes with an accompanying booklet, which gives their name, place of birth and a short story about themselves. This will include a famous role model who experiences the same disability, and facts and further information on their disability.
Winnie's aim is that the dolls will not only appeal to children as a toy but can be used by parents or educators to start conversations about inclusivity and diversity.
Should the crowdfunding campaign exceed the planned target for the development of the new dolls, Winnie intends to also invest in a story about all the dolls and an accompanying card game to play with the individual dolls at different stretch goals.
How to purchase a One Dear World disability doll
The new dolls will be launched on the 16 September 2019 and will retail from between £24 to £30.
Individuals can donate towards the crowdfunding campaign and pre-purchase a doll online at One Dear World until 16 October 2019.
Mattel launches a Barbie doll in a wheelchair
Earlier this year, Mattel also launched a new range of diverse Barbie dolls including a white and black wheelchair user, one with a prosthetic leg and ones with different skin tones, body shapes and braided hairstyles.
What are your thoughts on the new diverse range of dolls and are there any particular disabilities you would like to see being represented in the toy industry? Tell us what you think in the comments box or on Facebook and Twitter.
By Emma Purcell
More on Disability Horizons…