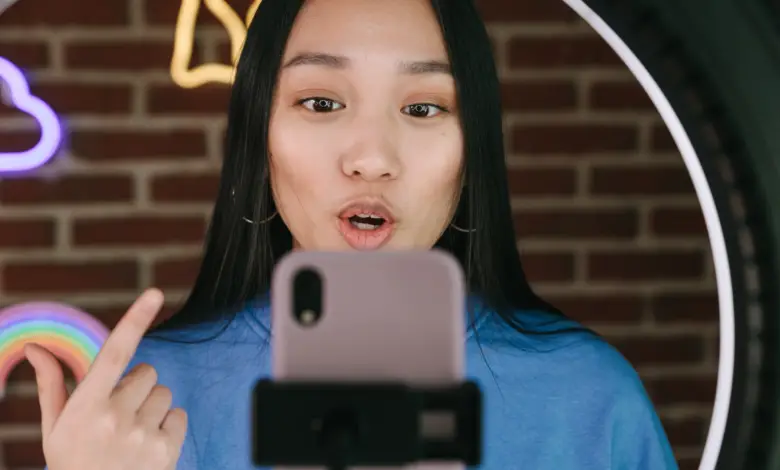 Social media is very influential. Everyone deserves representation, especially people from different ethnic minorities as well as people living with disabilities because society still has so much stigma and certain negative thoughts about them. Social media helps them promote a positive and encouraging message to the world at large.
Our writer, Tracy Williams, shares 8 disabled influencers from different ethnic minorities from the world of literature, entertainment, comedy, fashion, public speaking and activism.
TaLisha Grzyb
View this post on Instagram
TaLisha Grzyb is a disability advocate, a mother to four children and the author of a children's book series.
She is a black American social media influencer with congenital muscular dystrophy and is a full-time wheelchair user.
Her children's book series – Rolling Through Life With Mommy – explains the adventures she has with her own children to break down fears that children might have about disability.
Her YouTube channel Rolling Through Life with TaLisha, which has 49.1k subscribers, discusses the stereotypes of disabled parents and educates her viewers about being an involved parent even though she is disabled.
TaLisha took a year out of the public eye while she was pregnant and gave birth to her fourth child. She revealed the news on YouTube back in August 2022.
Follow TaLisha Grzyb on Instagram and YouTube.
Zainab Al-Eqabi
View this post on Instagram
Zainab Al-Eqabi was born in Iraq and is based in the United Arab Emirates. She is a pharmacist, TV presenter and disability activist.
She became an above-the-knee amputee after being severely injured in 1997 when an undetonated bomb from the First Gulf War exploded in her family's garden. Her leg was later amputated after an infection.
She received media attention for a Facebook group, Disabled and Proud. It was the response to the stigma against disabled people in the Middle East. She encourages her followers to set their souls free.
Zainab has completed two triathlons and trained to become a scuba diver.
She also became the first television presenter with an amputation on a show called Yalla Banat, which focuses on social issues that all young people face in the Middle East or North Africa and how they can be solved.
Follow Zainab Al-Eqabi on Instagram and YouTube.
Maysoon Zayid
View this post on Instagram
Maysoon Zayid is a Palestinian-American comedian, actress, author and disability advocate, with cerebral palsy. She co-founded the New York Arab-American Comedy Festival in 2003 with comedian Dean Obeidallah.
She debuted her one-woman show Little American Whore at the Los Angeles Comedy Central stage in late 2006.
She also had a role in an Adam Sandler movie, You Don't Mess with Zohan in 2008.
Maysoon became well-known after her TED Talk, I have 99 Problems, Cerebral Palsy is Just One of Them in 2013.
She started her acting career by starring in the soap opera As the World Turns for two years. She wrote Find A New Dream as well as Shiny Misfits. She is also a disability advocate with the Cerebral Palsy Foundation.
Follow Maysoon Zayid on Facebook, Twitter, Instagram and YouTube.
Otis Jones
View this post on Instagram
Otis Jones is a black American advocate for the Deaf community. He enjoys creating TikTok videos to his 652.6k followers, which teaches society about American Sign Language. He also uses a cochlear implant.
Otis loves to help other social media influencers figure out how to make their social media channels more inclusive.
Follow Otis Jones on Instagram and TikTok.
Ghanim Al-Muftah
View this post on Instagram
Ghanim Al-Muftah is a Qatar-born social media influencer who advocates that nothing is impossible. He has learned to overcome challenges with positivity and leadership.
He has caudal regression syndrome, a disorder that impairs the development of the lower (caudal) half of the body.
He is currently studying at university and hopes to use his political science degree to become a diplomat.
In his spare time, Ghanim enjoys extreme sports like scuba diving, skateboarding and rock climbing.
Ghanim is an ambassador for many organisations including the 2022 FIFA World Cup, Reach Out to Asia (ROTA) and was a youth ambassador for the IPC Athletics World Championships in Doha in 2015.
Follow Ghanim Al-Muftah on Twitter, Instagram and YouTube.
Alice Wong
View this post on Instagram
Alice Wong is a disability activist, author, editor, content creator, public speaker and consultant. She is an Asian American woman with spinal muscular atrophy.
Alice's areas of interest are popular culture, media, politics, disability representation, Medicaid policies and programs, storytelling, social media, and activism.
She is the founder of the Disability Visibility Project, which is an online community dedicated to creating, sharing and elaborating on disabled voices, media and culture.
In September 2022, Alice published her debut memoir Year of the Tiger: An Activist's Life, in which she shares her thoughts on creativity, access, power, care, the pandemic, mortality and the future.
Follow Alice Wong on Twitter, Instagram and YouTube.
Paula Carozzo
View this post on Instagram
Paula Carozzo is a Latina social media influencer with cerebral palsy. She has cultivated and created a space to redefine disability.
She is a business owner of Inclusive Collective, where she loves to advocate for adaptive fashion, lifestyle and wellness, as well as accessibility and inclusive rights.
Follow Paula Carozzo on Instagram and TikTok.
Sofia Jirau
View this post on Instagram
Sofia Jirau is a Puerto Rican model with Down's syndrome. She began modeling at 16 with Wanda Beauchamp. She officially became a model at 23.
At 24, she debuted at the New York Fashion Week. She became the first model with Down's syndrome to feature in Victoria Secret in 2022.
Sofia opened her own business called Alavett, where she sells clothing, accessories and home products online.
Follow Sofia Jirau on Instagram and TikTok.
By Tracy Williams
More on Disability Horizons…