Lifestyle
My trials and tribulations with manual and electric wheelchairs
Ailsa, who has cerebral palsy, has used wheelchairs all of her life. But the ride has been far from smooth! Here, she tells us about her experiences with manual and electric wheelchairs, and how shouting about them helped to raise awareness and create change for her and others.

Hello, my name is Ailsa. I am a blogger and campaigner from the south of England in my 20s. Since 2016 I've had my own blog, called Brains on Wheels.
My cerebral palsy affects all four of my limbs, and I am reliant on wheelchairs to go out and about. I have, in fact, had a wheelchair ever since I grew out of the largest-sized pushchair.
I initially had a specially adapted manual wheelchair, with extra lateral supports and other modifications because I needed more support than a wheelchair without these gave. From the age of 4 or 5 until now, I have used several different powered wheelchairs as well. These were controlled by head switches with a system called 'click to go'.
Controlling my power wheelchair
I found the 'click to go' systems extremely slow and tedious. I had to keep stopping and starting to change direction, which made them even slower. With the first couple, in particular, it didn't help when the chairs veered off to the side.
At the age of 14, I was given a different electric wheelchair with a gyroscope, which is a device that is meant to help keep a wheelchair moving in a straight line. But even with that, it still went off in other directions. I'd be going along, with the arrow pointing straight ahead, and it would slowly divert to the side.
Yes, these systems were irritating, but it was the only thing I knew, so I just got on with it. There was also always something going wrong with it, whether it was the electrics or something falling off!
Comfort in my wheelchair
As I grew, it also became more uncomfortable for me to sit in any of the chairs. Because I had to concentrate on controlling my head and body to move the power chair, I got very tired when I used them for long periods. So I was never able to control chairs with this system for long periods.
As I got older, I controlled them less and less myself. This system also started to hurt my back whenever I strained to keep my head on the switch to move the chair. Unfortunately, my body just couldn't cope with it any more.
Now, finally, at 22 years old, I am moving over to control my wheelchair with my foot! I figured that if I can use computers with my feet, then I may be able to use a wheelchair with my feet too. This will hopefully give me a lot more independence compared to what I had with the switch system. I will be getting it any day now, so fingers crossed!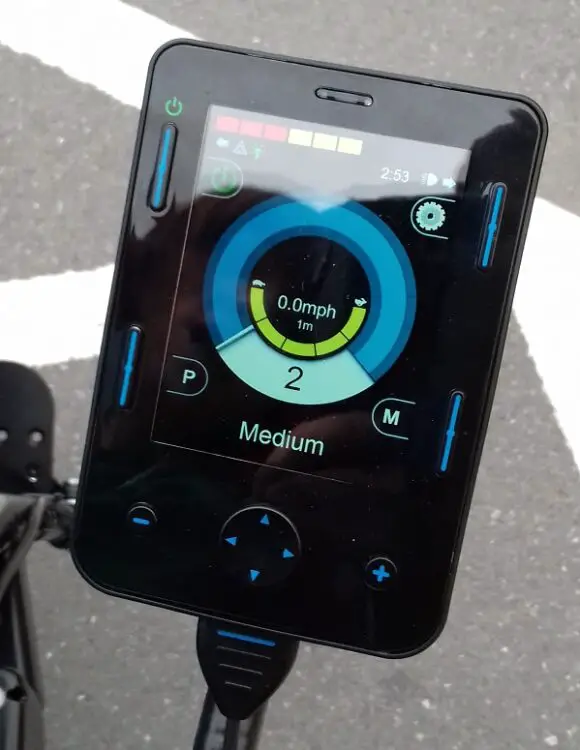 My manual wheelchair
I got my first manual wheelchair when I grew out of pushchairs. At age 9 I received another one, which stayed with me until I was 18, although I grew out of it years before that. The more I developed and my body changed, the more uncomfortable it became. As it was so old, it was also falling apart. Given the choice, I used my electric.
But getting a new one was a complete nightmare. The wheelchair services in my area ignored my plea. It said that if someone had one seating system (my electric one), they couldn't have another.
I need two wheelchairs because it can be difficult to manoeuvre an electric one in certain environments. For example, most electric wheelchairs are large and bulky, so for me, it was better to use a smaller manual chair in busy environments because it's so much easier to move.
In my opinion, if someone needs two wheelchairs then they should be entitled to them. They might also need a manual for back up. For example, if someone only has one electric wheelchair, what are they to do if it breaks? They're forced to stay inside and possibly stay in bed until their wheelchair is fixed. People forget that a wheelchair is essentially someone's legs – they may not be able to get around without them.
Raising awareness of bad practice
At the age of 18, after years of sticking it out, I became completely fed up with having to sit in an ill-fitting and potentially dangerous manual wheelchair.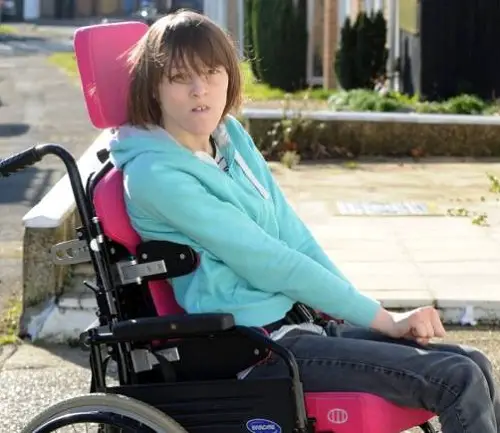 After numerous attempts to contact my local wheelchair services, I decided that enough was enough and set up my own Facebook page about it. My hope was that by spreading awareness it would make a difference for me and others. I discovered that a number of other people were facing similar problems.
As the experiences and support mounted, someone on the Facebook page suggested that I contacted my local newspaper about it. I had a chat with my mum and decided to go ahead with the idea.
I was thrilled to get a positive response. The paper ran the story on Friday, and early on Monday morning, we received a phone call from the wheelchair services. They said that they had already sent out an appointment letter the week before. But we never received that letter.
When we finally received one it was dated the same day that the news story ran. Make of that what you will!
When I went for the fitting, I was told that production would take six to eight weeks. But eight weeks later we still hadn't heard anything, so we phoned for an update.  It was only then that we discovered that I had an appointment to collect my new wheelchair. Finally, I had a result. But it most certainly wasn't as easy as it should have been.
Now that I have this wheelchair, I'm much more comfortable.
Thank you for reading, I'll look forward to writing more for Disability Horizons.
By Ailsa
More on Disability Horizons…