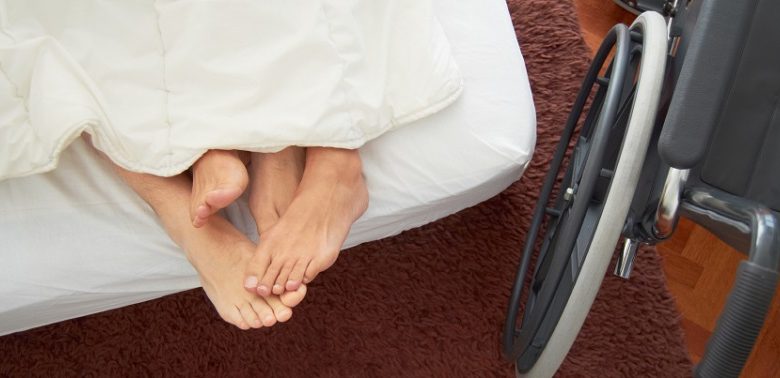 Love it or hate it, Valentine's Day isn't far away. And everyone, no matter what their disability, has desires and the right to express them. So, here at Disability Horizons, we're using February as 'love month' to break down taboos around sex and disability, and to help you to enjoy sex and your body.
To kick off, we've rounded up five products in our DHorizons Shop to make your Valentine's Day and beyond pleasurable, whether you are in a relationship or single.
There's no way around it, when we get down to the nitty-gritty, our disabilities can sometimes make things in the bedroom tricky… or kitchen or living room for that matter, depending on how adventurous your love life is! You may experience pain, have issues with stamina or find a range of positions impossible.
So, to enhance your sex live, or even open up your experiences in the bedroom, we're showcasing five products to help you get more pleasure.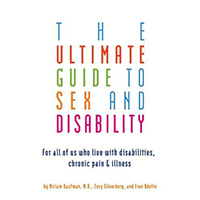 This book is packed full of resources for anyone who lives with disabilities, chronic pain or illness, whether you are single or coupled up. It's written by Miriam Kaufmann MD – a paediatrician, adult health specialist and associate professor at the University of Toronto – and her co-writer Cory Silverberg M.Ed, a founding member of Come As You Are, an education-based accessible sex store.
It covers a wide range of topics, including desire, self-esteem, penetration, positions, yoga and Tantric sex. Each chapter also contains exercises at the end for you to try out. While the book is aimed at disabled people themselves, health professionals may find the information useful, too.
We feel that this is an extremely comprehensive resource, and that most people will find at least one thing in it to enhance their sexual pleasure.
Visit the DHorizons Shop to buy this book and all the other products in this article.
2. Multifunction Sex Position Enhancer chair – £43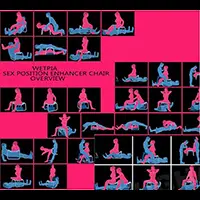 If you are limited in the sexual positions you can achieve due to a lack of strength or poor range of mobility, then this simply-designed, high-strength chair could be the answer. It is flexible enough to allow you to enjoy a myriad of new, and possibly otherwise unattainable positions, and capable of bearing up to 300 lbs.
The manufacturers claim that because it takes some of the effort out of sexual positions, it can prolong the duration of sexual encounters, whilst at the same time improving the pleasure for both parties. It comes with quite a variety of suggested positions and even has some very tongue-in-cheek ideas for locations to try it out in.
The only criticisms we could find was that some users initially found it tricky to put together. But other than that, all its reviewers seemed to universally agree that once used, it enhanced their sex life.
3. Love and Vibes wireless wearable dildo – £44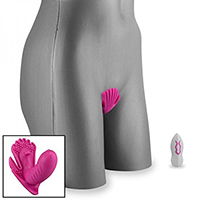 This discreet, wearable dilldo is a totally feminine sex toy. Once in place, the remote allows you to use a wide range of vibration modes. It's also wireless, making it useful for people with a variety of conditions, such as muscle weakness or joint pain, that would usually inhibit their pleasure.
It is 3.25 inches long and 1.25 inches wide, and is ribbed and textured for added pleasure. The vibration function works both along the shaft of the dildo, and at the base, for greater pleasure and versatility. It is also fully rechargeable, so you don't need to replace batteries.
4. Flashlight Turbo Thrust blowjob masturbator – £36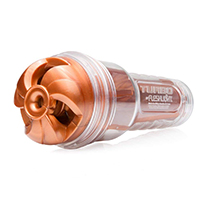 This discreet device is designed to look like any other torch. However, when the cap is unscrewed, it reveals a realistic feeling, easy-to-use simulator of oral sex for him.
It is made of durable, phthalate-free soft material, so should be hygienic, and has a comfortable insertion depth of 25cm. For those of you with progressive muscle weakness, joint pain or restricted limb movement, it's a fantastic option for both tension relief and pleasure. So, whether you use this solo or as a couple, this toy will make achieving orgasm for him completely effortless.
5. We-Vibe Rave bluetooth smartphone-controlled G spot vibrator – £84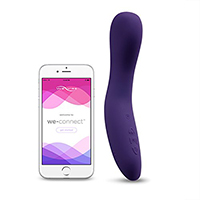 The best thing about this quiet and discreet G spot vibrator is that it can be control via an app on your smartphone, removing the need for arm strength or co-ordination. The app comes preloaded with 10 vibration modes, plus the ability to create your own to fit your personal preferences.
Whether you use the app yourself to help you achieve orgasm, or give control to your partner, this device could add some interesting options to your sex life.
Head over to the DHorizons Shop to buy any of these products. You can also see all the other assisted living items we sell to make your life easier.
Keep your eyes peeled for more advice, product picks and valuable tips from Disability Horizons this love month. 
More on Disability Horizions…