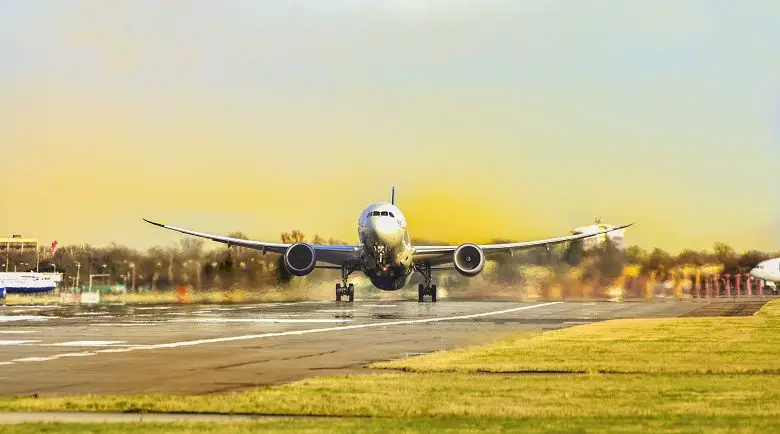 News
Travel & Holidays
The Independent Gatwick Accessibility Panel: help shape accessibility for disabled passengers
A new independent panel has been launched to help shape Gatwick's accessibility strategy and improve services for disabled passengers.


The Independent Gatwick Accessibility Panel will take a broad view of accessibility provision and services at the airport, including setting new service standards and reviewing the airport's performance against them.
---
LAST CHANCE to take our flying survey to help improve air travel for disabled people. We want to hear your views and experiences by Wednesday 2 October.
---
Who will be on The Independent Gatwick Accessibility Panel?
The panel will be made up of experts in the travel needs of disabled passengers, people with reduced mobility and hidden disabilities. They have been selected based on their expertise and experience both in disability and air travel.
Ann Frye, an international specialist in the transport needs of disabled and older people will chair the group. Ann currently co-chairs the US Transportation Research Board sub-committee on International Activities in Accessible Transportation and Mobility. She is also working with the United Nations and the International Transport Forum on the mobility implications of a global ageing population.
She said: "I am delighted to have been invited to chair the new Independent Gatwick Accessibility Panel. I have worked for many years to promote accessibility for disabled and older people in aviation and other forms of transport and I look forward to working with Gatwick and their key stakeholders in achieving their goal to be the UK's most accessible airport.
Other members of the panel will include:
Ann Bates – an Independent Transport Access Advisor working in both the aviation and rail fields. She has used an electric wheelchair for many years and has significant hearing loss.
Ross Hovey – an accessibility manager at Lloyds Banking Group who is a wheelchair user with Spinal Muscular Atrophy. He is a keen traveller and has worked with Virgin on improving their disability knowledge following constructive feedback after a bad flight.
Sue Sharp – the Deputy CEO at the Royal Society for Blind Children, a member of the Disabled Persons Transport Advisory Committee and a former member of the Department for Transport's disability policy team. She is not visually impaired herself but will be accompanied on the panel by a young visually impaired person to give feedback on air travel.
Kamran Mallick – CEO of Disability Rights UK and listed in Shaw Trusts 2018 Power 100 list of Britain's most influential disabled people. He became a wheelchair user after contracting polio as a child and has been working in the voluntary sector for more than 20 years.
Geraldine Lundy – an aviation industry expert enabling people with disabilities to fly as safely and comfortably as possible. She has influenced Virgin Atlantic to introduce accessible IFE and ensure their customer facing staff assist passengers with hidden disabilities.
Neil Betteridge – has had arthritis since a child and spent his career on representing the interests of people with disabilities and long term conditions in the UK and Europe. In 2011 he set up Neil Betteridge Associates (UK), offering service user insight and perspective into international initiatives. He is also members of numerous travel, disability and medical organisations.
Daniel Cadey – Autism Friendly Development Manager at the National Autistic Society who has worked with businesses and venues to support and advise on how they can better address the needs of autistic people and their families.
Sophia Warner – Former Paralympian athlete with Cerebral Palsy who set up the Superhero Series, a fully accessible sports series for people with disabilities. She is also a member of the easyJet accessibility advisory group and has experience travelling as a disabled parent.
The panel will first meet on the 19 December 2019 and will build upon the ongoing work and achievements of two existing groups; the Passenger Advisory PRM Group – which represents passengers – and the Accessibility Community Forum, which is where airport stakeholders meet with local charities and support groups.
The panel will then meet at least twice every year and the minutes from each meeting will be published on Gatwick's website. The panel will also be consulted on other relevant issues on an ad hoc basis.
Accessibility at Gatwick Airport
Gatwick was the first airport to introduce a hidden disability lanyard scheme – something that all UK airports have introduced since.
Gatwick was also the first UK airport to open a sensory room, invested £2 million in a new 'premium-style' lounge for passengers with reduced mobility and is expanding its existing range of Changing Places facilities, which include hoists and height-adjustable changing beds and sinks.
The airport also places a particular emphasis on training and all passenger-facing staff are taught to recognise a range of hidden disabilities. To ensure consistent standards across the airport, Gatwick also offers this training free to airlines, ground handlers and organisations.
Have you recently travelled with Gatwick Airport? What were your thoughts on the quality of accessibility or is there room for improvement? Share your experiences in the comments box or on Facebook and Twitter.
By Emma Purcell
TIME IS RUNNING OUT to take our flying survey to help improve air travel for disabled people.
We want to hear your views and experiences of flying before our survey closes on Wednesday 2 October so that we can ask the airlines and airports to make flying better for all disabled passengers – take our flying survey!
More on Disability Horizons…