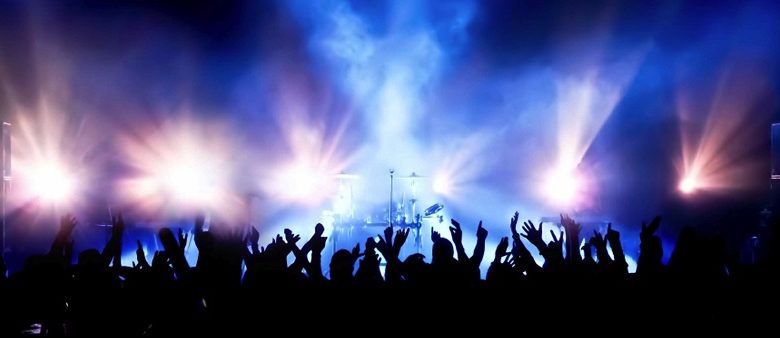 Live music is an exhilarating experience, one not to be missed, no matter what your disability. So we've asked music concert enthusiast and wheelchair user Steve McChrystal about four accessible concert venues he's been to.
I don't know about you, but a concert can be a thrilling and uplifting experience. From the moment I enter a venue, I begin to tingle with anticipation. It's not like listening to music at home. At a live performance, the pulsating thrum of real performers can send lightning bolts of energy through the audience.
Personally, I love classical concerts. Not everyone's cup of tea, I know, but they certainly give me a thrill.
Nowadays, most venues will have facilities for wheelchair users and those with other mobility issues. But not everywhere does. So, to help you access more concerts in 2018, be they pop, rock or classical, here's a summary of the places I've recently attended.
The Southbank Centre, London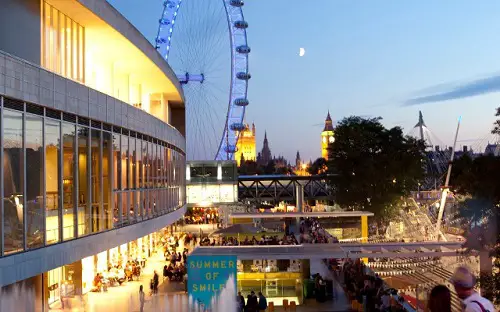 Since being in a wheelchair, this venue is the one I've been to most frequently. After alighting at Charing Cross station, I can roll step-free across the Thames on the Golden Jubilee Bridge. At the other side, on the Southbank, there is a small lift, which goes to one of three levels. The lift can be a bit smelly as the occasional Herbert may have used it as a mobile urinal, but it's worked every time I've needed to use it.
The Southbank itself is beautifully laid out with lifts and accessible loos all over the place. If you register online as disabled, you can get concessions for yourself and a companion. Believe me, these are generous and certainly encourage me to go more often.
The foyer on concert days is one of the most vibrant places you could wish to see. It's London in all its glory.
The wheelchair spaces in the concert hall are in good positions, and there are even accessible spaces in some of the boxes. From the lofty eyrie of a box, you can marvel at the choreographic precision of bows and brass, pumping out their energy in military-like procession.
The only trouble with the Southbank is getting out. It's a bit like trying to leave a football stadium. The lift is specifically made for disabled people (it sings, by the way), but is often full of non-disabled people. So I just have to say to myself, stay calm and think of the music.
Find out more about accessibility at the Southbank Centre.
The Barbican, London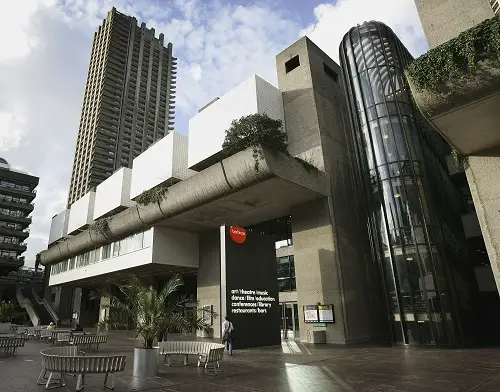 Like the Southbank, you can register for disabled membership, which gets you even more generous concessions.
If you are going by car, you also can reserve a parking space ahead of time. If you do, there will be a little sign with your registration number waiting for you in the space. Now that's cool. You must use your badge to get a parking exemption pass from the box-office though so that there's no fee.
Although the parking is good, the centre's location is not as convenient if you go to London by train. You'll probably have to experience the short ramps that are often in black cabs as the nearest stations (Barbican and Moorgate) aren't particularly accessible. But don't worry, the drivers are usually brilliant.
The Barbican itself is a little more maze-like, but you can always ask someone. For me, it just seems like a homelier venue. A few years back I saw the Leipzig Gewandhaus orchestra there. They're a young vibrant set of players with a timpanist who could easily pass for a rock drummer. And yes, they rocked.
While Silk Street, where the venue it, doesn't exactly heave with black cabs though, so you won't be able to reply on hailing one when you leave. There is a phone in the foyer you can use to book one.
Find out more about accessibility at the Barbian Centre.
The Philharmonic Hall, Liverpool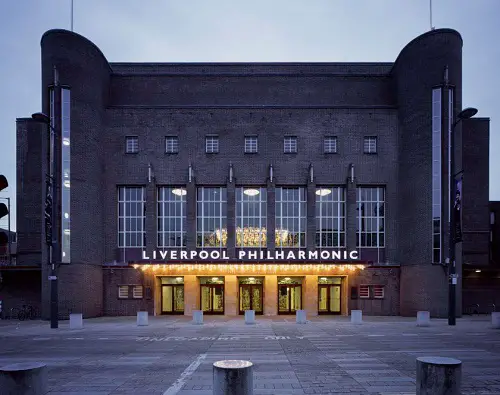 Liverpool is my place of birth. From the age of 13, I have been a regular concert-goer. This was the playground of my youth and beyond.
My last visit was the first as a wheelchair user. Again there were concessions. During an Easter break,  I jumped at the chance of hearing Bach's St Matthew Passion played by the resurgent Liverpool Phil under the direction of Vasily Petrenko. And what a delight it was. It was luscious, perfumed and emotional.
But it wasn't just the concert that was emotional – returning to the Philharmonic Hall was too. I thought I'd never get to go there again, but there were now spaces for wheelchairs.
My space for this concert was right at the front with King Herod and the sopranos breathing all over me. It doesn't get more live than that.
Despite a rather tiny disabled loo, everything was gloriously easy. Knowing members of the choir and sharing a drink at the end added to the intimacy of the whole affair. I must go again.
Am I biased? Yes!!
Find out more about accessibility at the Philharmonic Hall.
Snape Maltings, Aldeburgh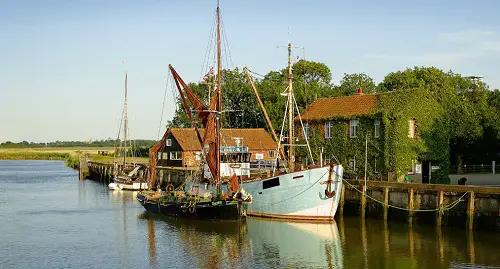 What's not to like about composer and pianist Benjamin Britten's very own concert hall? Its setting is spectacular in the marshes of Suffolk, that beautifully undulating county with big skies and a sea that goes on forever. Again, it's all so wonderfully accessible and the atmosphere within the warm rustic bricks of the concert hall is alive with the essence of youth and the appreciation of older generations. I saw The Sixteen choir sing early English church music there. It seemed so right.
Find out more about accessibility at Snape Maltings.
Enjoy music wherever you can
I haven't let being in a wheelchair stop me from experiencing the wonder of live music, and nor should you. If you see a concert that you want to go to, don't be afraid of it. Look at the website and get on the phone if necessary. People are generally very polite and helpful and will find a way around any issues.
I remember once, in Hereford, asking about whether there was a flat way into a little Catholic church so I could experience the choir in full swing. I was politely insistent and, in the end, I was taken around a rather circuitous route and placed at the front. Bliss.
By Steve McChrystal
Check out…
Get in touch by messaging us on Facebook, tweeting us @DHorizons, emailing us at editor@disabilityhorizons.com or leaving your comments below.