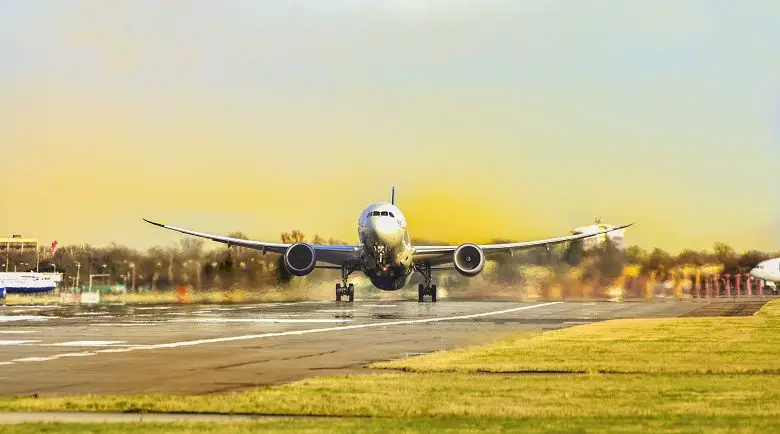 As part of our campaign to improve accessible air travel, we ran a survey* asking people for their views and experiences of flying with a disability. 265 disabled people from the UK responded, with 64% finding it difficult to locate information about flying as a disabled passenger when booking a flight. In addition, nearly half said that they couldn't access the toilets during flights.
For the 71 people we spoke to who haven't flown in the last five years, the majority said that it was because "it's too much hassle to fly".
Booking flights as a disabled traveller
The first challenge for disabled passengers when booking a flight is finding information. Of the people who experienced issues with this:
37% struggled to find information on arranging assistance for disabled passengers getting onto and during the flight.

32% found it difficult to find details on checking in mobility equipment.
Many disabled people told us they would like to see more airlines have a dedicated accessible booking line.
One person commented: "Airline websites should have a dedicated section/page on issues relating to disability. You often have to book through a third party, which means you're not eligible for online booking discounts."
Checking in at the airport with a disability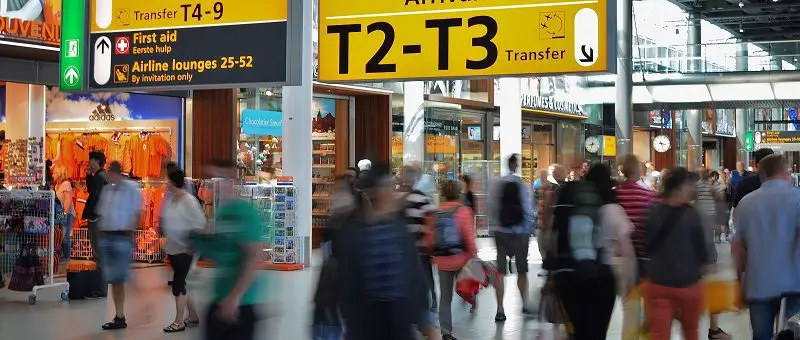 When checking in, of those who experienced some sort of difficulty, the biggest was the staff not knowing how to handle their medical equipment or mobility aids being checked in – 14% of people discovered this.
A passenger needing to travel with a wheelchair said: "They were concerned about my wheelchair. It was a new, fold-up power chair, but there was concern about what kind of battery it was and whether just disconnecting it was good enough."
The need to stand in long queues and wait for a wheelchair was also mentioned as a being problematic.
One respondent said: "I can't stand without passing out or walk far. It causes worse fatigue, pain and faint risk when having to wait in queues to check-in, so wheelchairs should be available before you book in."
However, 47% of people said they experienced no problems checking in.
One person praised the use of the sunflower lanyards for people with hidden disabilities: "We used the lanyards given to us at check-in and staff saw them and were very helpful pointing to us which way to go. They were patient when it took me longer than others."
Boarding the plane and experiences during the flight
18% of people said that there were delays caused by lack of assistance when boarding the plane.
For example, one person told us: "I was boarded last due to having to use the ambulift and the aisle chair. In lots of airports abroad, disabled people are loaded first, which is much less stressful than trying to get to your seat whilst all the other passengers are faffing about in the lockers. I believe this to be the cause of most take off delays at UK airports".
Disabled people also experience unsafe and discomforting transfers by staff, which can cause pain and injury.
One passenger said: "So-called 'assistance staff' were employees of the airline, not an Assistance Team. I was manhandled in a painful and undignified manner and I was left physically and mentally traumatised."
The worst experience during a flight is not having access to a toilet. 49% of disabled people said the toilet on the plane wasn't accessible. More people with a disability are more likely to travel by plane if the airlines provide accessible toilets.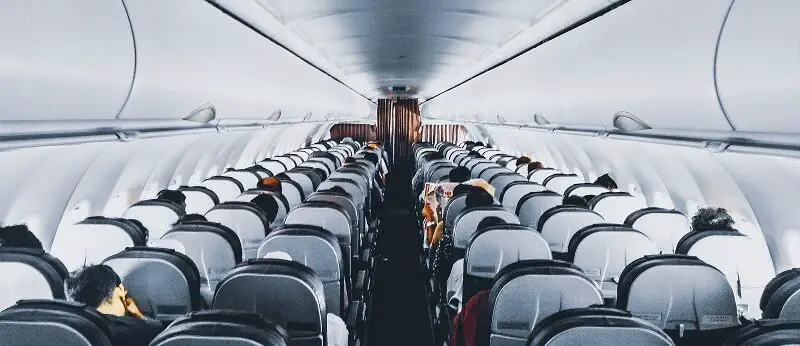 Collecting equipment at the airport
When collecting luggage, 12% of disabled passengers found that their mobility aids or equipment was damaged.
A wheelchair user said: "My wheelchair was scratched and part of the control damaged, which could only have happened due to it being thrown about or not handled and stored carefully."
Airline and aircraft ratings for accessibility
Overall, 31% found the experience with the airline 'good', but 28% said it was 'OK' and 17% rated it as 'poor'.
Moreover, 29% said their experience with the airport was 'OK', with the same percentage said it was 'good'. But 14% said it was 'poor'.
Martyn Sibley, co-founder of Disability Horizons and regular traveller said: "At Disability Horizons we believe in getting the voice of disabled people heard. This survey has certainly achieved that.
I'm hopeful that airlines and airports will now engage with disabled people to create actual solutions. Flying, like any transportation, should be for every human being. Let's see an end to this avoidable discrimination."
Accessible air travel digital panel
Alongside our findings, we're launching our first digital panel. Hosted by Martyn Sibley, four guests – who all have personal and professional experiences with accessible air travel – talk candidly about what the airlines and airports need to do to improve.
Roberto Castiglioni – Director of Reduced Mobility Rights Limited

Josh Wintersgill – Founder of the easyTravelseat

Carrie-Ann Lightley – Travel blogger and Marketing Manager at AccessAble

Chris Wood – Founder of FlyingDisabled
Watch our video and add your comments below – the more people that share their experiences, the more the airports and airlines are likely to change.
The panel debate will also be published on Facebook this Friday (25th of October) at 5 pm, where Martyn will be available to answer questions and hear your thoughts.
By Disability Horizons
*In August and September 2019 we surveyed 265 UK residents who consider themselves to be disabled and who has flown in the last five years. This data is not representative of a wider population, nor is it weighted.