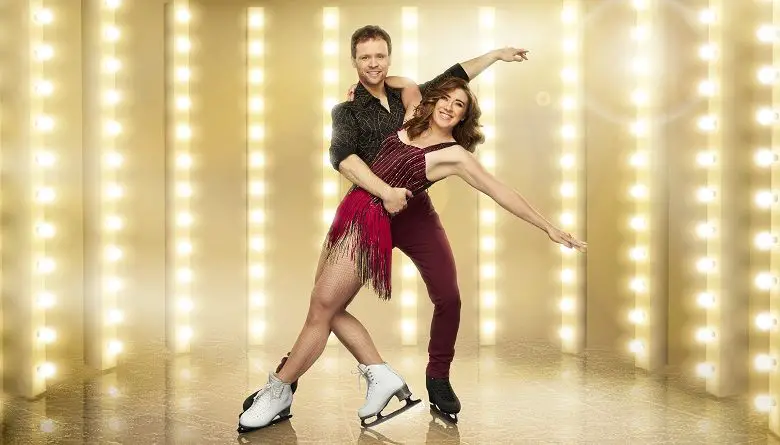 After 10 weeks of exceptional skating, Paralympian Libby Clegg made the final of the ITV reality show Dancing on Ice. Read on to read about Libby's time on the show, as well as how she has managed to skate with hardly any vision.
Libby Clegg and her professional dance partner Mark Hanretty made it to the final of Dancing on Ice. They secured their place after being voted to stay following the semi-final skate-off.
In the final, despite scoring a maximum of 40 points for both of her dances, Libby was voted into third place.
Libby, who has the eye condition Stargardt's Macular Dystrophy, is the first blind contestant to take part in Dancing on Ice.
Libby Clegg's Dancing on Ice recap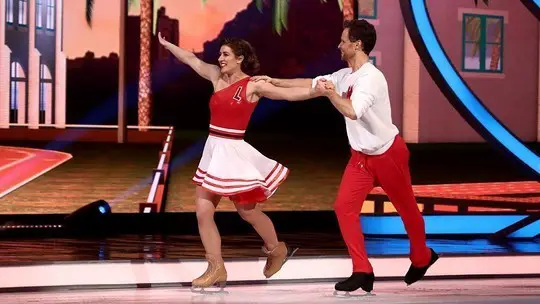 Libby and her dancing partner Mark first stepped onto the ice in week two, after the other half of the contestants took to the ice on the first show.
Their opening performance was a 50s high school sports day, which won everyone's hearts – and 28 points – the highest score of the night and series so far. The next two weeks saw Libby and Mark score the same again.
On week five, Libby was ill and couldn't take part. On their return in week six, Libby and Mark skated salsa-style to 'I Like It Like That' by Pete Rodriguez. The performance increased their score tally to 33.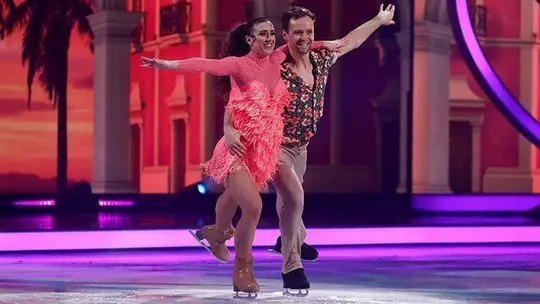 Although their scores increased to the 35.5 mark by week eight, Libby and Mark found themselves in the skate-off two weeks in a row. But luckily they were saved by the judges both times and booked themselves a place in the semi-finals.
In the semis, each of the four couples had two dances to perform, with the first beginning as a solo for the celebrities. This was twice as hard for Libby as she cannot fully see the ice rink. She therefore had to rely on mental images of her surroundings while dancing.
For safety reasons, for Libby her partner Mark was allowed to stay within shouting distance so that he could warn her if she was about to hit the side or injure herself. Otherwise, she did it entirely unaided, like every other contestant.
Prior to Libby's performance, viewers were shown a short clip of what Libby's vision looks like, thanks to a visual simulator courtesy of the charity RNIB. The four-second footage shows a black circle in the centre of the screen with some colour around the sides.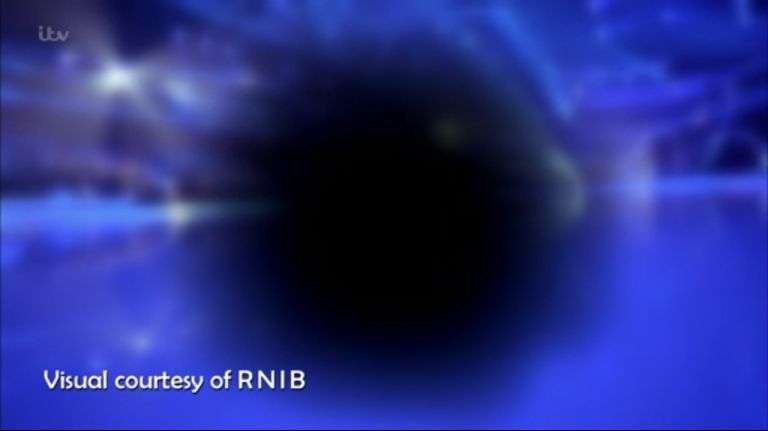 Libby's 45-second solo performance was a success, scooping her highest overall performance score of 39 out of 40.
For their second dance, the celebrities had to pick a song that meant something special to them. Libby chose '500 miles', covered by Sleeping At Last.
Libby said the song reminds her of the support she had from her partner when battling mental health issues following her success at the Rio Paralympics in 2016. The judges agreed it was a beautiful performance and gave them a total score of 38.5 out of 40.
Despite their amazing scores, Libby and Mark ended up in the skate-off for the third time against Ben Hanlin and his partner Carlotta Edwards. Three of the four judges voted for Libby and Mark to return for the final.
How Libby Clegg skates blind
Week after week the judges, fellow contestants and her skating partner have been taken aback by how well Libby has tackled the challenge of skating almost blind. They have remarked on how she never complains or uses her disability as an excuse.
She and Mark have worked to find ways to do things differently, making skating not only possible for Libby but another sport she has excelled in.
The couple has come up with a coding technique or special language where different numbers equate to positions Libby has memorised.
Speaking on ITV's Lorraine, Libby also said: "I create a map in my head of where boundaries and certain obstacles are, so I just try and memorise all those really small details."
She continued: "I recognise and observe things you wouldn't really notice on a daily basis in my normal life, so I try to do that on the ice rink as well."
Libby Clegg in the Dancing on Ice final
Libby Clegg competed in the final against fellow celebrities actor Joe Swash, magician Ben Hanlin and Diversity dancer Perri Kiely.
The couples had to perform two dances – one choreographed by Jane Torvill and Christopher Dean and the other their favourite routine from the series.
Her first dance was an homage to her Paralympic career and successes. It included an entirely unique lift created for that dance named Cradle Roll. Her second was a rerun of her Bear Necessities dance from a few weeks before.
Speaking after her first performance, Christopher Dean said: "We've thrown everything at you over the last 10 weeks and you've just stood up and taken it all. I'm so proud."
Although all three contestants got the maximum of 40 points for each dance, it was Libby that was voted into third place, meaning she left the competition before she could dance for the third time of the night to the famous Bolero.
Talking about her time on the show, Libby said: "For me, it's been more than just a competition, it's been life-changing. It's been such a boost to my confidence." She added: "I wanted to show that disabled people can achieve magnificent things."
As they left the show, her partner Mark said: "I think I can speak on behalf of the whole production team in saying that time spent with Libby and seeing the challenges you face with such optimism and positivity has made us all better people."
Libby Clegg prepares for the Tokyo 2020 Paralympic Games
With Libby's time on the ice nearly over, her next goal is reaching the 2020 Paralympic Games in Tokyo this summer.
After the birth of her son Edward in April 2019, Libby went straight back into training, joining Dancing on Ice in September. She says she has lost over a stone of "mum weight" since signing up and feels fit and ready to head back on the athletics track.
Talking to The Sun Online, Libby said: "I'm literally in the best shape I've ever been in [and] I've lost a lot of weight, about eight kilos."
Unfortunately, her Paralympic training plans have already been disrupted as her scheduled trip to Japan later this month has been cancelled due to the coronavirus outbreak.
Libby told The Daily Star: "I'm a little upset because I would like to go and sort of test out certain things, because obviously preparation for the Paralympics is really important."
You can watch Libby Clegg in the Dancing on Ice final on Sunday 8th March at 6pm on ITV1. Plus you can catch up on the full series of Dancing on Ice on the ITV Hub.
By Emma Purcell
Image credits: ITV and Matt Frost 
More on Disability Horizons…