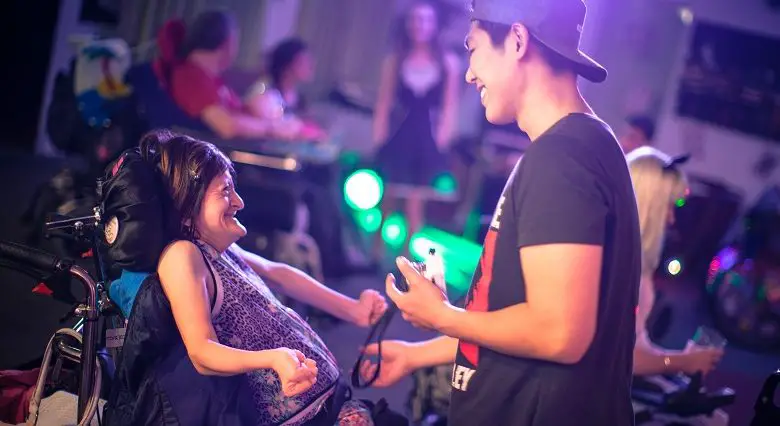 Travel & Holidays
Revitalise: truly accessible holidays for disabled people where everything is taken care of
Charity Revitalise offers totally accessible and fully-catered for holidays for disabled people at three locations across the UK. Its holidays mean your accommodation, food, entertainment and any care needs are sorted.
With the outbreak of Covid-19 in the UK, it's offering two of its centres to NHS patients who no longer need to stay in hospital, but can't yet go home. The third centre is being opened up to anyone struggling with self-isolation – taking a huge worry off your mind.
Read on to find out more about the charity, its holidays and how you can get help now if you need it.
From humble origins more than 55 years ago to the vibrant, innovative national charity we are today, Revitalise exists gives disabled people and their families a true break from day-to-day life.
Back in 1963 when Revitalise was formed (originally called the Winged Fellowship Trust), holidays for disabled people simply did not exist.
The charities' founders realised that many families were in desperate need of support and time away from daily stresses and care needs, allowing them to relax and enjoy time together.
Revitalise has grown to become the largest creator of holidays for disabled people in the UK. Each year, the demand for fully accessible breaks grows and our mission gets stronger.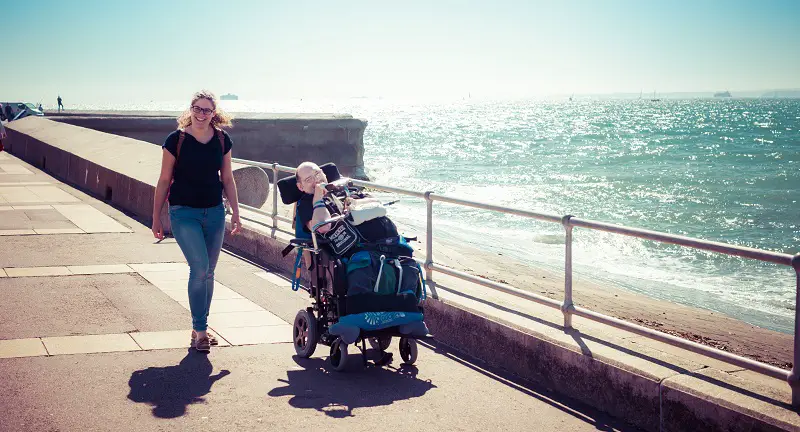 We think that disabled people should have access to proper holidays, without having to worry about their care support, equipment or accessibility.
We combine all of those things into one fantastic holiday experience so that disabled people can enjoy a break, with everything taken care of.
Our purpose-built accessible holiday centres
There are three Revitalise centres: Jubilee Lodge near London, Netley Waterside House near Southampton and Sandpipers in Southport.
Each has its own full-service restaurant, an entertainment lounge and bar and places for relaxation including a library, gardens, and a swimming pool at Sandpipers.
Accessibility is seamless throughout. Each centre includes:
a buzzer system to call for support should you need it
hoists and profiling beds available
an expert team of registered nurses
Holiday Care Assistants to design an individual care plan for every guest.
Holidays with entertainment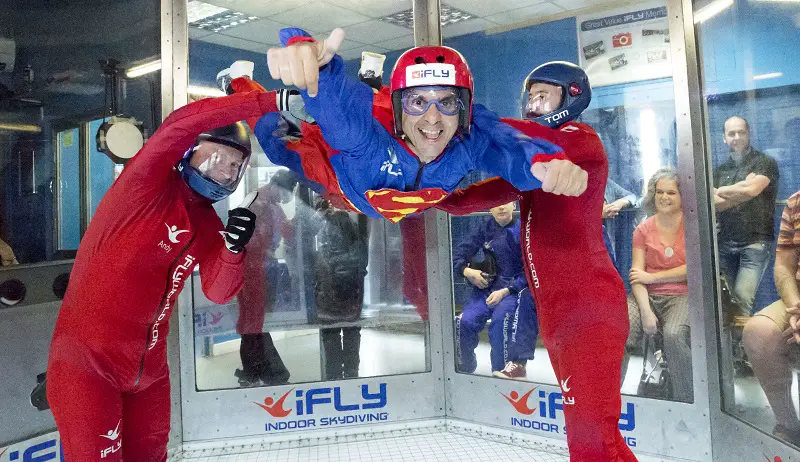 There are several things that make us unique, one of which is our excursion programme. Although we aren't able to offer these during the pandemic, ordinarily we have daily outings for guests during their stay. This includes a wide range of places and different activities, such as:
cities
museums
galleries
theatre shows
indoor skydiving
canal boating
speedboating
water skiing.
We believe that holidays are all about experiencing something new, whether that's trying new food, visiting new places or making new friends – so that's something you can expect during a Revitalise holiday.
Our program of excursions now extends trips to France and Belgium, and we love inventing new ideas that surprise our guests.
We've also worked on creating activities based at the centre. Our modern Virtual Reality Suite uses a motion chair to give our guests life-like experiences. Imagine scuba diving the Great Barrier Reef and flying over the Grand Canyon.
Our in-house entertainment has also seen appearances from celebrities, legendary rock bands, and Britain's Got Talent winners.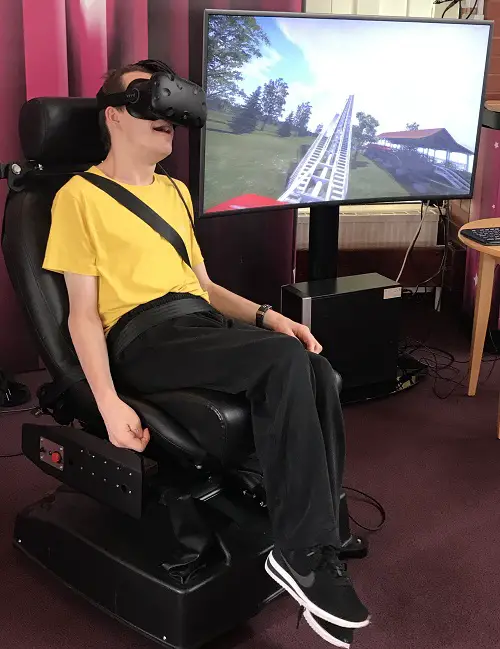 Financial support for your accessible holiday
We also know that there can be many barriers to accessing a break, such as changes to your personal circumstances or cuts in funding.
We offer plenty of options, including pointing guests in the right direction of funding for respite, or giving funding ourselves. This might be through the Joan Brander Memorial Fund, set up in honour of our founder, or the Revitalise Support Fund.
Holidays for disabled people and their carers
We know that personal assistants/carers who are in your family or friends sometimes need time off as much as the disabled loved ones they care for. That's why carers are welcome to accompany their loved ones on Revitalise breaks.
Equally, they can also enjoy their own break elsewhere too, safe in the knowledge that their loved ones have the care support they need.
The lifeblood of Revitalise
Revitalise also runs the largest residential volunteering programme of any UK charity. Each year our army of volunteers, over 80% of whom are between the age of 18 and 25, give thousands of weeks of their time. This allows them to live and work at our three centres, providing companionship and support for our guests.
Volunteers really are the magic ingredient of every Revitalise holiday. The dynamism and diversity of our volunteers infuses our centres with a very special atmosphere. Revitalise simply wouldn't be the same without them.
As well as the guests getting so much from our volunteers, they too gain a great deal. They grow as individuals and become more caring members of society because of their time with us.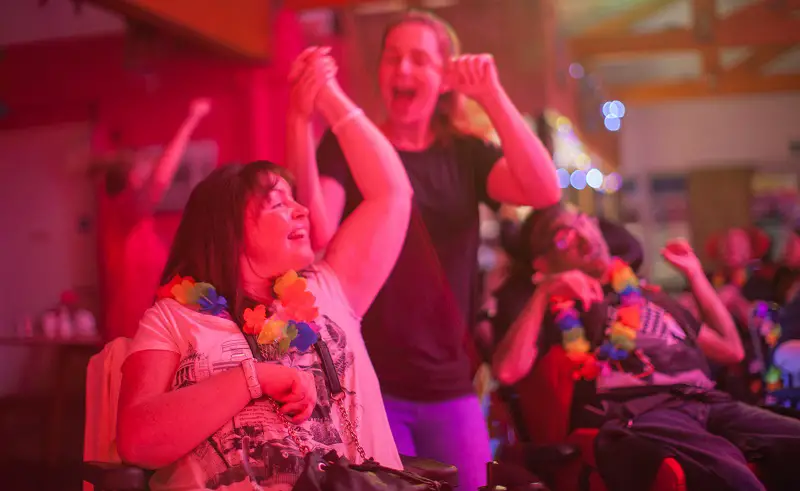 Revitalise during the Covid-19 outbreak
For some disabled people, the current global crisis will mean continued access to care support and basic supplies may become hard over the coming weeks.
To adapt to this pandemic, we are offering long or short stays with full care support at Revitalise Sandpipers in Southport. This means that we can offer you a place to stay during this crisis where care support is already in place.
We've also secured funding from the Garfield Weston Foundation to help pay for a stay, which is already at a discounted rate.
At the same time, we know how stretched the NHS is, with pressure on resources continuing to increase. So as retired nurses and doctors return to work on the front line, we wanted to make sure our specialist equipment, facilities and expert team are contributing to the crisis in any way we can.
Revitalise Netley Waterside House and Revitalise Jubilee Lodge are therefore being opened up to the NHS to welcome patients from local hospitals who do not have the virus, freeing up hospital beds for people who do.
We are proud to be equipped to offer this level of support at such a critical time, helping create much-needed hospital places for people who have the virus.
We are very proud of our award-winning holidays, and we know that a break is just what we will all need when this is all over. We so look forward to welcoming guests back for holidays again soon, once we have emerged from Covid-19.
To find out more about Revitalise and how it can help during this time, call 0303 303 0145, send an email to bookings@revitalise.co.uk or visit the Revitalise website.
By Louise Paz at Revitalise
More on Disability Horizons…