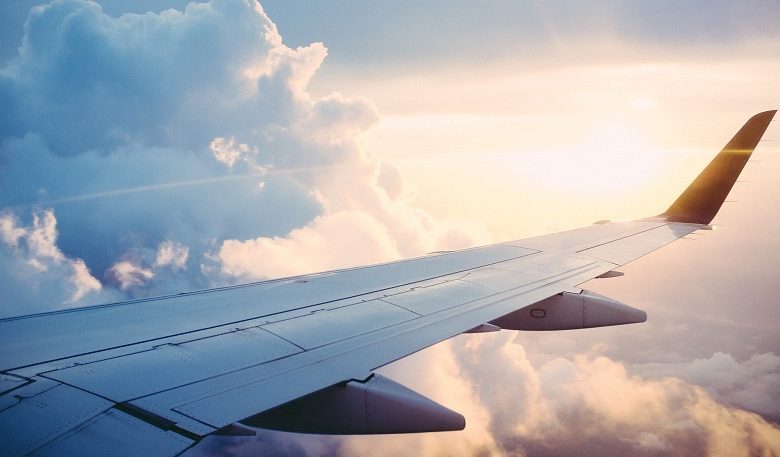 The outbreak of Covid-19 has changed our lives in so many ways, including how we travel. Some airlines are already looking to the future and making plans to ensure when flying resumes people can travel safely.
But what about disabled passengers? As is often the case, have we been forgotten about? On Global Accessibility Awareness Day, wheelchair user Josh, founder of EasyTravelseat, shares his findings on how disabled people feel about travelling in the future, and what the airlines need to think about.
On the 21st April 2020, the International Air Transport Association (IATA) released a publication that assessed the possibility of people flying since the outbreak of Covid-19.
The overall consensus was that the rise in air travel will be slow for the remainder of the year and into next year. It also discovered that 40% of passengers say they will wait six months or more before travelling.
In 2018, we at EasyTravelseat estimated that 3.2m disabled passengers flew through UK airports. This equates to 1% to 2% of overall passenger number.
To date, we have not yet found any report in the aviation sector that has considered the specific views of passengers with a disability.
So, from 11th to 25th May, we conducted our own survey of disabled passengers from across the globe, with the majority 68% being in Europe, followed by America (18%)*.
Flying during Covid-19: disabled passengers' views
Our survey of 330 disabled travellers found that 1 in 3 people with a disability said they will not travel by air until a Covid-19 vaccine is available.
However, 38% of people said they may still travel before a vaccine. But, this comes with significant concerns and dependencies. The most common causes of concern for those disabled passengers were:
a lack of clean, circulated air inside the cabin
social distancing not being followed at the airports and onboard
being in a confined space and close proximity to others
special assistance having to help passengers through the airport, including on and off the plane
inadequate seat provisions and re-design making seats difficult to access due to the virus
catching the virus abroad.
Airlines and airports may want to pay particular attention to this when ascertaining appropriate levels of special assistance staffing, both in the short and medium-term.
When we asked how long people would wait before they travelled:
52% of respondents said they would wait at minimum six to 12 months before returning to the skies again
28% were unsure about when they would return to air travel
20% said they would return within a month or so, or as soon as it was deemed appropriate to do so.
Interestingly, when we asked respondents where they would be willing to travel to, 87% said they would be happy to travel domestically and internationally, while 13% stated they would stick to only travelling within the UK.
Finally, 70% of respondents said the financial constraints of Covid-19 have NOT made any impact on their decision to book future air travel.
This should be a reassuring message to the travel industry as the Purple Pound remains relatively strong.
What the airlines need to consider for disabled passengers
Prior to Covid-19, 54% of disabled respondents flew more than once or twice a year.
Our findings show that the aviation industry could, if optimistic, still expect to see 2 in every 3 disabled passengers continue flying, but only with measures in place.
Airlines and airports should pay particular attention to disabled passengers' specific concerns when ascertaining appropriate levels of special assistance staffing, both in the short and medium-term.
They will also need to reassure disabled passengers of their strict procedures and processes implemented to reduce these heightened concerns.
Ryanair has already started such awareness, with its Keep Europe Flying and Healthy video.
Failing to address such concerns could see disabled passengers numbers drop consistently by 50% to 75% for the foreseeable future.
However, the power of the Purple Pound coupled with the industry instilling confidence into passengers, the future outlook for air travel could remain optimistic.
Why access to air travel is so important
From my personal perspective, this survey not only gives a voice to the disabled community, but it also helps the aviation industry better understand their needs and align support accordingly.
It has confirmed my initial thought that for many disabled people, they want to get back to air travel as quickly as possible. But a significant portion is, of course, worried about flying until a vaccine is available and, guess what, I am one of them. There is just no way I want to take the risk right now.
Prices for travel in the future are also going to hike significantly. One of my customers, who was flying this September, has rescheduled to September 2021 and the cost has increased by £800.
In addition, the price of travel insurance is expected to rise as well. Insurance was already costly for people with a disability, so with a global virus, it's going to be much more.
But there is hope. As we move forward into a world of the 'new normal', I think we will start to see airports and airlines change the way in which we check-in, go through security, queue and board and sit in an aircraft. And this has to include provisions for disabled people.
The role technology plays – such as biometric contactless tech, airport baggage services and virtual queuing – is extremely important. It has the potential to make travelling for disabled people a lot safer, more dignified and comfortable.
But in order to get this right, the industry needs to include disabled people in the universal design of these. Of course, regulatory frameworks and policies will inevitably be changing, and disabled people must be consulted and not forgotten when this is done.
It was fantastic to see IATA supporting this survey, and it reinforces that the industry is listening to the disabled community. The need now for harmonisation, information and communication across the industry have never been so important to ensure long-term benefits for disabled people in air travel.
By Josh Wintersgill
You can buy the EasyTravelseat on the Disability Horizons Shop. It's designed to make transferring on and off an aeroplane easier, but can be used to comfortable move you out of your wheelchair to anywhere else.
More on Disability Horizons…