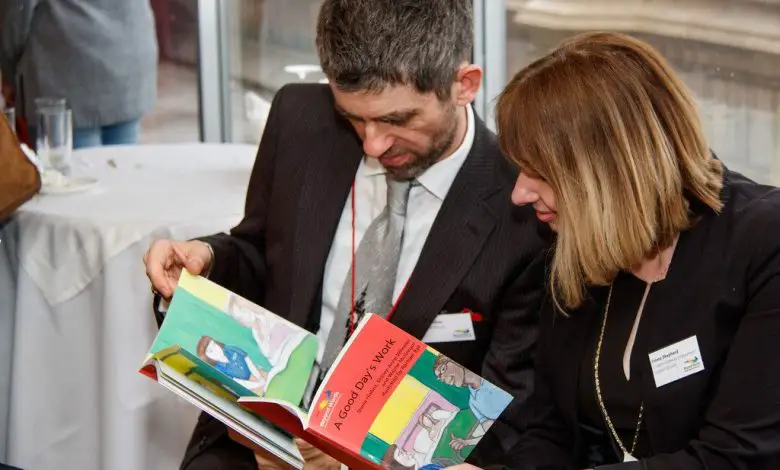 Work & Education
How one woman supports businesses looking to become Disability Confident
Emma Shepherd has Ehlers Danlos Syndrome and is the proud mother of two boys. She is also the founder of Let's Talk Disability, a small consultancy that supports businesses in becoming Disability Confident and recruit and retain people with disabilities or other disadvantaged groups.

I am lucky! My life has three main strands that intertwine – my family, my business and my disability. I was born with Ehlers Danlos Syndrome (EDS). I have been in and out of hospital since I was 9 and am a wheelchair user.
EDS is a genetic fault in my collagen and there are different types. Mine is the Joint Hypermobile EDS. I have had countless operations, hospital stays and accidents due to the instability. 
It has given me resilience, creativity, determination and grit to carry on and prove that I am just as able as other people, but in different ways. It also goes to show that with the right support, disabled people can work.
It comes at a price as my fatigue can be severe. But my sons help me out, and I always instil in them that you can have a disability and still work. My eldest son has ADHD, social communication difficulties and a poor short-term working memory and he has already undertaken two different work experiences.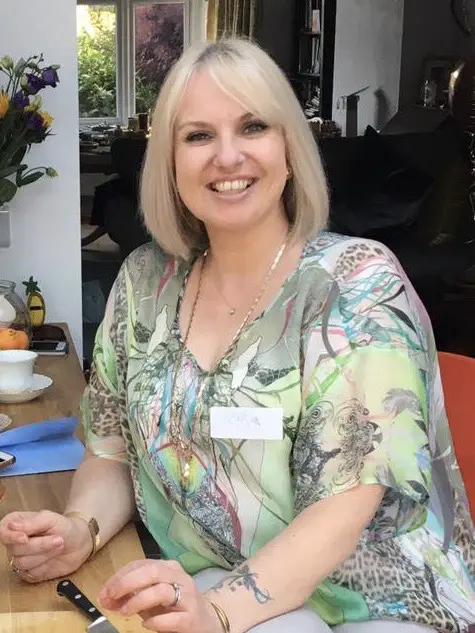 I have a small business called Let's Talk Disability, which offers training and consultancy to businesses about the recruitment and retention of disabled people. The idea of starting this business has grown organically over time as I built up the confidence to the point that I thought, 'I can do this'.
My career path to inclusive employment
About twenty years ago I gained my Masters in Personnel and Development. After that, I worked for a number of years as an HR and Training Manager. After this position, I started working for a local authority supporting disabled children and adults from a care point of view. 
I was very happy doing this, but then the local authority started a Supported Employment service and asked me to apply. I remember sitting outside the theatre, about to see a pantomime with my two boys, when I received a telephone call to say that I was successful in obtaining the job. I spent the whole weekend deliberating whether to take the job or not.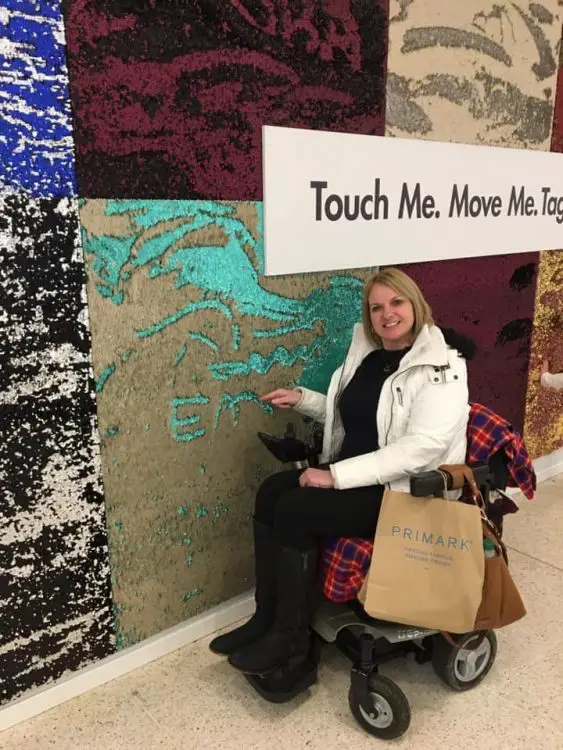 I decided to take the plunge and accept, and I have never looked back. It was one of the best decisions I have ever made! It was a brilliant job match, which took my understanding of businesses and disability into the Supported Employment field. 
I then moved from Somerset to London where I found another Supported Employment role. I started as an agency worker before becoming a manager. During this time I ensured that the team was well trained through the British Association for Supported Employment (BASE). 
Helping others with disabilities find employment
I led the team, as I was trusted and had gained credibility within the council and with employers. Whatever I was doing, I seemed to be doing it right and I threw myself into everything. 
Throughout my career, I've had amazing opportunities to help support people with disabilities in the employment realm, including:  
Involvement in a set of four books about supported employment.

Creating projects that provide Supported Internships.

Creating a supported self-employment academy.

Leading Reverse Jobs Fairs.

Creating a Disability Confident Action Group.

Involvement in 'Taking Over the Council', which allowed 25 people with learning disabilities to shadow the senior team including the Chief Executive.
So, this gave me the confidence that I had something to offer other people and businesses in areas in which I was knowledgeable. I have even received emails from as far away as Hawaii asking for my advice. 
The mission of Let's Talk Disability
Let's Talk Disability supports businesses that want to employ disabled people but may not know how to do it, or what support to give someone if they become disabled.
Did you know that 80% of people acquire their disability during their working age? I work as an associate for BASE, assessing learners who are completing their accredited supported employment qualification.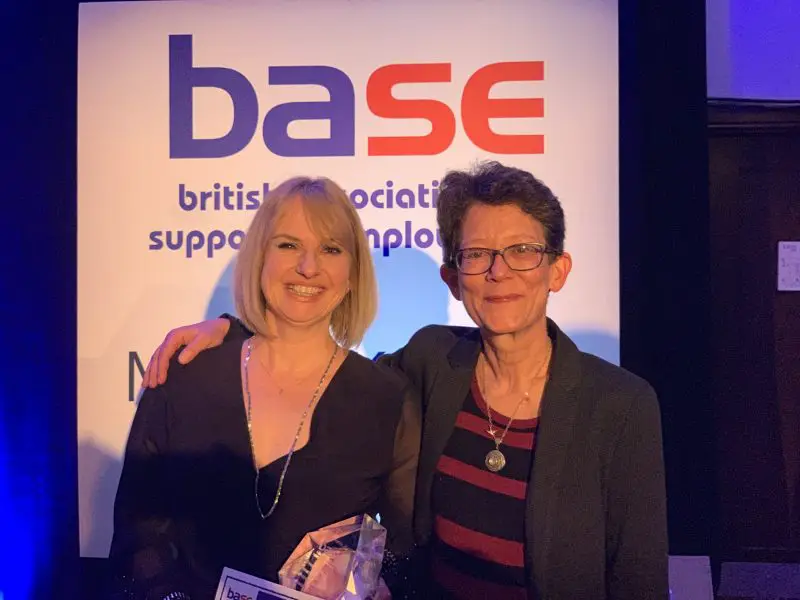 I get a massive sense of achievement seeing people become knowledgeable and credible Supported Employment Practitioners. Currently, only 5.9% of those with learning disabilities are in paid employment and this statistic has not changed much over a long period of time. 
Supporting the Disability Confident scheme
By working with employers to become Disability Confident, we can start to bridge the gap between those that are disabled in employment and those who do not have a disability in employment, which is currently 30%.
The Disability Confident scheme supports employers to make the most of the talents disabled people can bring to their workplace. There are two main themes covering the recruitment and retention of disabled people.
I spend time at an employer's business and go through their self-assessment with them, check their policies, meet their staff and look to see how the business can recruit and retain more disabled staff. 
By listening to what they want, I will make a realistic action plan to support them. I will often deliver training about disability, reasonable adjustments, or mental health first aid.  
A focus on mental health
I am also a Mental Health First Aider Instructor. Being a mental health first aider is similar to the work that a physical first aider would do to help someone when they are in a crisis situation only.
We do not offer on-going counselling support as there are experts for that. You teach a learner to notice tell-tale signs and approach someone if they are concerned about them, which may lead to having some very frank conversations.  
It is a myth that if you ask someone whether they are contemplating taking their own life that you plant an idea in their head that they did not have before. Asking someone if they are feeling suicidal and whether they have made a plan can help to save a life. Our Mental Health First Aid course is two full days and I always get such positive feedback about it.
It is an informative and interesting course, which I very much enjoy delivering. I always love to hear from people that I have trained when they say that it has really helped to save a life. For those interested in this type of training, I would also recommend watching an e-learning class at Zero Suicide Alliance. 
Working, having a disability, running my own business, being a mum, and spending time with my dogs is what gets me up in the morning. I am lucky, I love what I do and want to create change and get more disabled people into employment as there is so much talent out there. I help employers see that a perceived barrier can just be a small hurdle that will ultimately give them a great and loyal employee.
By Emma Shepherd
To learn more about Emma and her business, visit Let's Talk Disability.
More on Disability Horizons…