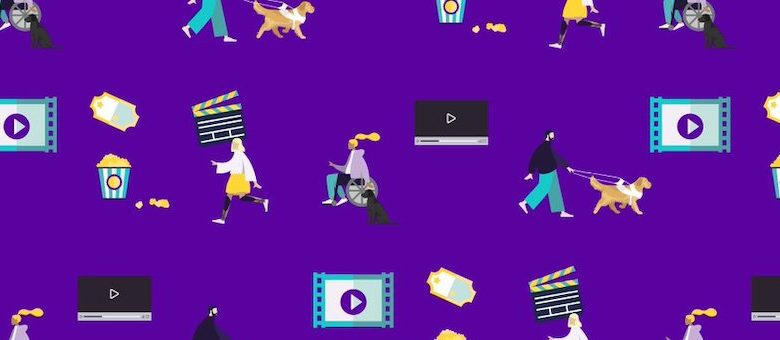 A survey conducted by Scope has found that 80% of disabled people have experienced accessibility issues with online streaming services. This is due to a lack of accessibility features, such as audio description and subtitles, flashing image warnings and inaccessible login and menu pages.
According to Ofcom, more than 47% of UK homes now have a subscription to either Netflix, Now TV or Amazon Prime Video. However, disabled people say they feel "forgotten" and "excluded" by streaming services due to inaccessible issues.
Missing out on the latest film or TV series is not just about missing out on the content. It's about being excluded from the wider culture and conversation.
Scope found that four out of five disabled customers have experienced difficulties accessing online streaming services.
A total of 66% of users feel either frustrated, let down, excluded or upset by inaccessible TV programs and films.
Furthermore, 20% of disabled people said they had cancelled a subscription or stopped using a video streaming service because of accessibility issues.
About the online streaming services survey
The Big Hack by Scope, which campaigns for businesses to improve their digital services for disabled customers, launched the survey to learn about the accessibility issues that stop disabled people from enjoying equal access to online TV.
In total, there were more than 19,900 survey responses from 3,337 disabled consumers, in which they answered questions about their experiences with on-demand streaming services.
The feedback provided aims to change the way streaming service providers make their services more accessible to disabled people.
Top accessibility issues on streaming services for disabled customers
Disabled people who participated in the survey shared their top accessibility issues on streaming services:
Captions and subtitles
Captions and subtitles are text that appears on the screen to show the dialogue and sound effects on TV shows and films.
People who are deaf or hard of hearing use this feature as they cannot hear the audio on the content they're watching. People who are noise-sensitive, such as those with autism or ME, mute their TV or device and use subtitles instead.
17.3% of 668 respondents who use captions found no captions available on streaming services.
16.7% of 645 viewers said captions were incomplete or poor quality, which relates to closed caption accuracy, syncing, speed or the placement of captions on the screen.
One respondent said: "I have chronic fatigue syndrome (ME/CFS), part of which contains noise sensitivity, so subtitles are a godsend as I can have the volume down low enough not to aggravate my symptoms."
In addition, 211 people who prefer to watch TV shows and films with sign language interpreters, 5.5% said sign language options weren't available on streaming services.
Audio Description
Audio description is simply an accessibility feature for blind and visually impaired people, in which a narrator describes the scenery, action, body language and facial expressions in a TV show or film.
7.6% of the 295 people who use audio description say they found audio description unavailable on streaming services.
One visually impaired person who relies on audio description said: "I frequently find shows on Netflix that I would like to watch, but do not have audio description.
This means that I miss out on things that my friends are all enjoying and using, and as a young person, it makes me feel very alone in the world."
Flashing images
Flashing images, such as camera flashes, lasers and party lights, can be sensitive to viewers with neurological conditions, including epilepsy and vertigo.
Out of 277 respondents who mentioned flashing images, 7.2% said there are flashing images in content they want to watch. Plus, they find very little or no warnings on content that have flashing images.
One respondent said: "I have photosensitive epilepsy and there are frequently no warnings on films with flashing images, which is really annoying if you're paying for something."
Navigating streaming services and accessibility features
Navigating streaming services refers to:
scrolling through menus
registering an account
logging in
adding content to watchlist
downloading episodes and films
finding subtitles and audio description.
Accessibility features required for disabled people to navigate streaming services include larger text, high contrast, screen readers and easy read functions.
14.5% of 561 people found apps and websites difficult to navigate because of their disability or impairment.
This can be particularly difficult for those with visual impairments, neurological conditions and learning disabilities.
A respondent with a visual impairment commented: "I mainly have difficulty logging in and navigating sites and services because of visual problems.
Without high contrast (black and white) I can't focus. Also, moving images behind text sets off my severe vertigo. I cannot complete log in without help."
Additional accessibility issues
Other accessibility issues mentioned in the survey included:
poor audio quality
cost
cnternet connections
inconsistency in service across devices
You can read the full report on the Big Hack Survey by visiting the Scope website. 
Have you experienced difficulties accessing online streaming services due to your disability or impairment? Share your thoughts in the comments box or on Facebook and Twitter.
By Emma Purcell – Please sign, support and share her audio description petition.
More on Disability Horizons…