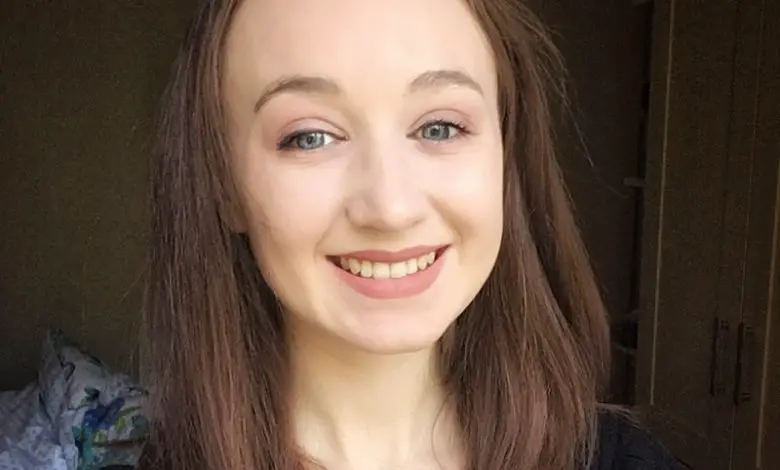 Pippa Stacey, who was diagnosed with having Myalgic Encephalomyelitis at the age of 19, explains how diving into the world of blogging and social media allowed her to open some unexpected doors. Her blog, Life Of Pippa and Instagram channel @lifeofpippa, have enabled her to embrace the opportunities technology offers disabled people.
Well, hello! My name is Pippa Stacey and I'm a writer and blogger from Yorkshire. I first began developing the symptoms of my chronic illness, Myalgic Encephalomyelitis (ME/CFS), when I was around 15 years old.
However, it wasn't until four years later, when my health rapidly declined, that I finally received a clinical diagnosis. All of this took place during my first year of university, just as my young adult life was beginning.
Being a disabled student
With a great deal of support and adjustments, I managed to continue studying and living away from home. In 2016, I graduated with a 2:1 in Psychology/Education from the University of York.
My experiences of being a student with a fluctuating health condition led me to write my first non-fiction book, University and Chronic Illness: A Survival Guide. It's full of tips and advice for other people like me, as well as a good helping of embarrassing stories of my own.
It was published in January this year and is one of my greatest achievements to date. But writing became a lifeline for me long before then…
Writing about my experiences of ME/CFS
I've always been a writer, but it was only when my health declined that writing became a lifeline. It is something that I really loved to do, and that my condition thankfully hasn't taken away from me.
Living with a long-term illness has taught me to find humour in even the most unfortunate situations. This has given rise to plenty of what are now well-known among friends as 'Life Of Pippa' moments.
Therefore, I decided to launch my own blog of the same name, featuring some of my favourite things: theatre and books, as well as lifestyle and fundraising.
Blogging and social media-ing (if you will!) were only ever really intended to be a hobby, something I indulged in. But even from the beginning, I was taken aback by the positive reception my online shenanigans received… not only from the chronic-illness community but from the wider public, too.
Personally, I think there was a gap in the market for people talking honestly and frankly about their lived experiences, but in a conversational and light-hearted way.
It took me a good couple of years to really find my feet and refine my skills. Now, nothing makes me happier than scribbling away about the things that matter to me and seeing them resonate with others.
My blog was never intended to be solely about disability, and I go to lengths to incorporate wider lifestyle content too. But discussing issues related to chronic illness is definitely one of the most rewarding parts of the whole experience.
Turning my passion into a career
It's safe to say that starting a blog changed my life for the better. Over the last couple of years, I've been able to:
Most importantly of all, I'm privileged to have grown the most wonderful online community of supporters. The fact that people take the time to read my posts, engage with them and benefit from them still gives me a thrill every single day.
My blog gives me a platform to share my experiences, and a gorgeous audience, who mean so much to me. I'm doing everything in my power to harness that to its fullest potential.
Don't get me wrong, it isn't always sunshine and rainbows. There are still dozens of opportunities I have to turn down due to my health, or even accessibility issues, which goes to show just how far we still have to go in terms of campaigning for inclusivity.
I'm lucky to have only experienced a handful of issues with online hate and abuse. It's usually completely misinformed on the part of the people involved. However, negative words from others can still hit hard and leave you hurting.
Writing with the joys of brain fog can also be rather eventful… and even with my skills and level of experience, people still assume that I'll work for free at the drop of a hat.
Because of my condition, I sometimes feel as though I have to work 100 times harder just to prove myself and be seen on a level playing field with others.
Despite all of it, however, I believe the pros of my blogging experiences far outweigh the cons. It's opened so many doors and I can no longer imagine my life without it.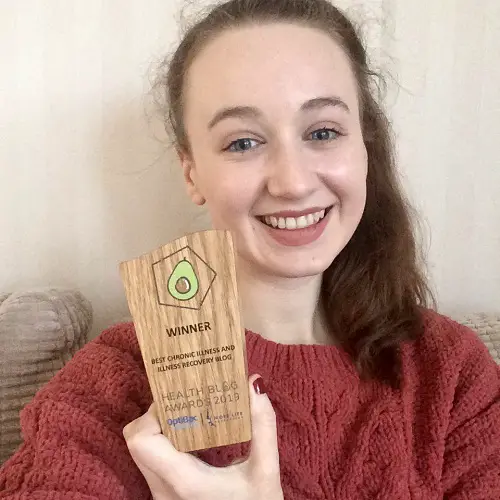 Opportunities for all disabled people
Something I feel very strongly about is the unjust lack of accessible employment opportunities for those with long-term conditions like mine.
Throughout the country, there are thousands of people, like me, who have such valuable skills to offer, but who cannot necessarily work in 'typical' occupations because of their disability or long-term illness.
I'm working on challenging this in a professional capacity with charity Astrid. But to anybody in a similar position to me, I'd highly recommend starting or investing time in a personal blog. You never know where it might lead!
My top tips for making your mark as a disability blogger are:
Think about what makes you 'you', and run with it. Think about your unique lived experiences and what the world could learn from them.
Invest time and energy in developing your skills and finding your niche. Being confident in the knowledge that you have something to offer e.g. strong writing skills, graphic-design prowess or an engaged online following sets you apart and gives you an edge.
Know your worth. If and when opportunities arise, think about how you can ensure these are as mutually beneficial as possible. Always treat people with kindness and respect and expect the same in return. If somebody makes you feel inferior, they aren't worth your valuable time or energy.
Have confidence in setting goals and making things happen. You don't have to wait for opportunities to come to you; think about how you can be proactive and set the ball rolling yourself.
Once you're thriving, think about how you can open the door for others. If you have a platform, you have the opportunity to do so much good. Think about the influence you want to have on the world, and take steps to achieve these things.
Some of my posts and resources you may find helpful:
Above all else, enjoy the experience! I truly believe that the world is only just tapping into the potential of bloggers and influencers, particularly in the disability sector, and I'm so excited to see what the future holds.
Thanks for reading! You can find more from me at Life Of Pippa, and say hello on Instagram. You can also buy my books from my shop, and find out more about working with me. I hope today's a good one for you!
By Pippa Stacey
More on Disability Horizons…