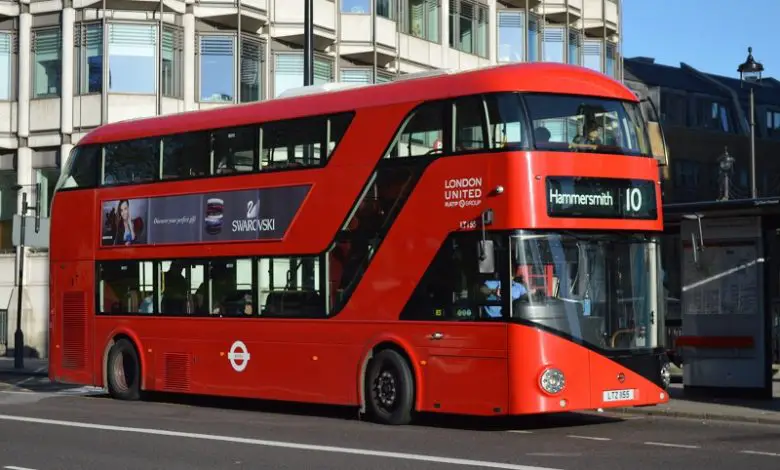 News
Travel & Holidays
Transport for London makes accessibility improvements for disabled passengers during Covid-19
With people returning to work and school and public places – such as shops, pubs, restaurants and cinemas – having re-opened, many people will begin to travel again by public transport. In order to keep staff and passengers safe from coronavirus, Transport for London (TfL) has put new measures in place, including improvements to accessibility for disabled passengers.
These measures include a Turn Up and Go service, which means disabled passengers do not have to pre-book assistance to use public transport. There is also the TfL Go app that can help you to plan your journeys, follow the safer travel guidance and find step-free access.
Furthermore, TfL have launched new School Street schemes, which will limit car access to school gates at drop off and pick-up times. Blue badge holders can apply for exemptions that grant them access to School Streets during their hours of operation.
---
Do you need a face mask exemption card for travelling? Buy one now on the Disability Horizons Shop.
You can also buy our social distancing lanyard and card to help you stay safe.
---
Turn Up and Go service
Turn-up-and-go means you do not have to pre-book assistance to use this service. Everyone is welcome to use the Turn-up-and-go service – it is popular with customers with visual impairments and mobility impairments, as well as groups.
Station staff will now receive a pop-up TUAG incoming journey notifications which tells them when a TUAG customer is on route to their station along with an estimated arrival time.
Support that disabled passengers will receive include:
Accompany you from the station entrance to the platform at the start of your journey
Help you get on/off the train by deploying a ramp if required (where available)
Arrange for you to be met off the train at any interchange stations, and help you board your next train with a ramp
Provide a ramp to help you get off the train at your final destination, accompany you back up to the station exit at the end of your journey and give you any onward travel advice
Let you know if there are unplanned disruptions on the network and suggest alternative step free access routes
Social distancing
Due to social distancing measures, staff will need to maintain a distance of two metres when supporting passengers. Therefore, if a person required close contact support – such as a visually impaired person needing guided on an escalator – TfL staff will arrange an accessible taxi to take them to the nearest accessible point on their journey. Accessible taxis will also be provided to people who cannot wheel themselves up a ramp or use a lift unaccompanied.
Also, in situations where face coverings make communication difficult, staff will use written messages on paper, whiteboards or mobile devices.
TfL operates the Turn-up-and-go service on most of its London Underground and London Overground stations. To find out which station provide the service, go to the National Rail website, enter the station name and check the Accessibility & Mobility Access section.
If you aren't sure whether you will need to use a boarding ramp at any point on your journey, use the Step-free Tube guide.
TfL Go app
The TfL Go app is a digital journey planning tool that includes maps and travel updates within London. This app is useful for people, walking, cycling or using public transport.
For disabled people, there is a step free mode where you can customise the map to show step free access to trains and platforms, and plan journeys accordingly. TfL will soon introduce new information on toilet availability, platform access and lift status.
TfL Go is only available om Apple devices. The app is not the final version, but it will have useful features to help you plan your journeys. An Android version of TfL Go will be released in the coming months, and TfL will continue sharing data with other travel apps that you might already use.
You can download the TfL Go app on the AppStore or at tfl.gov.uk/go.
School Streets scheme
As millions of Londoners return to education next month, TfL is proposing to introduce new measures that will help them travel safely and sustainably.
More than £3m has been invested to date in 415 School Street schemes, across 26 boroughs, making active journeys to school safer and easier by limiting car access to school gates at drop off and pick-up times. Some 22 School Street schemes have been delivered through the Streetspace programme so far, with many more due for completion in the coming weeks.
It is vital that the schemes being delivered as part of the Streetspace plan are accessible to all. To ensure this, those that need access, including local businesses and blue badge holders, can apply for exemptions that grant them access to School Streets during their hours of operation. This exemption will also benefit disabled pupils, parents and school staff who may not be able to travel to school by bus.
To get more information on the School Street schemes, visit the TfL Stretspace webpage.
Do you live or work in London and regularly travel across the city? What do you think of TFL's accessible facilities for disabled passengers and do you feel safe travelling during the coronavirus pandemic? Share your thoughts in the comments box or on Facebook and Twitter.
Buy our face mask exemption and social distancing lanyard on the Disability Horizons Shop to help you travel with confidence.
By Emma Purcell
More on Disability Horizons…