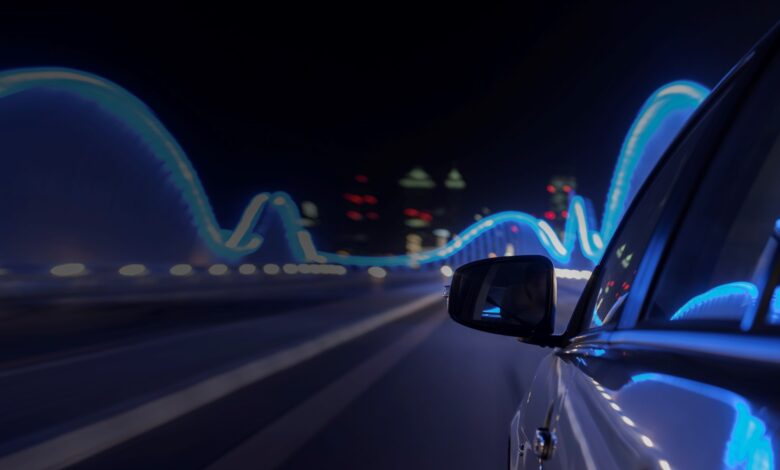 We all know that, for the large part, transport isn't as accessible as it should be. But making it accessible would open up so many opportunities, for everyone, not just disabled people. David Dew-Veal, who is a strategy consultant in the Infrastructure Advisory Group at KPMG UK, looks at how technology-enabled changes in transport could mean change for the better.
My name is David and I firmly believe that access to transport is the cornerstone of an equal and successful society. It has the potential to improve employment rates, reduce poverty and boost the economy.
Whilst this may sound like a tall order, not only do I believe it can be done, I argue that the response to the Covid-19 pandemic presents a unique opportunity in which to do so.
My job involves supporting clients across the infrastructure, transport and public sectors in considering how to manage and optimise the major changes we face with digitisation and future mobility.
Prior to joining KPMG, I led the future mobility strategy at Motability Operations, where I gained insight into the challenges people with disabilities face when using transport and the potential solutions offered by emerging technologies.
The lack of accessibility
While many of us take for granted the ability to travel easily from a to b, this is not the reality for everyone. For our ageing population, and the fifth of people who identify as having some form of disability, access to transport is often far from straightforward.
The national transport accessibility gap in the UK currently stands at 26%, which means that those with disabilities take 26% less trips than those without.
While this gap is driven by many factors, a significant proportion is due to the current provision of transport, both public and private, being unsuitable for the needs of people with disabilities. Even though this is a well-recognised issue, there has been no improvement to this figure over the previous decade.
In part, this is because improving the accessibility of transport is considered difficult and costly. But the coronavirus pandemic has forced changes of an unprecedented scale to take place across the UK's transport networks.
This means that, despite significant challenges, the Covid-19 crisis has also created an opportunity to rethink traditional approaches to public and private transport.
It highlights a unique opportunity to leverage new technology-enabled forms of mobility to galvanise a fundamental shift in accessibility and unlock significant social and commercial value.
Advantages of reducing the transport accessibility gap
Reducing the transport accessibility gap presents a major opportunity for the current UK Government. It would contribute to a key manifesto pledge of 'levelling up' across society and help address major social issues, such as disabled people being almost twice as likely to be unemployed as non-disabled people.
Research by the Joseph Rowntree Foundation highlights that in the UK 'seven million people in poverty are either disabled or live with a disabled person – nearly half of everyone in poverty'.
Critically, improving accessibility also presents a significant, and often overlooked, commercial opportunity for transport operators. This is true across industries, as highlighted by disabled spending power in the UK, known as the 'purple pound', being valued at £274bn per year.
Charity Scope has found that 22% of disabled people wanted to spend more on public transport but were unable to do so because of accessibility issues.
We are seeing the greatest change in the movement of people and goods in a century. This is characterised by the emergence of new technologies, specifically electric vehicles, connected and autonomous vehicles, the growth of ride-hailing and the advent of new modes of transport, such as shared electric bicycles and scooters.
This presents a crucial opportunity for collaboration across the public and private sectors to improve transport accessibility and unlock significant social and commercial value.
Wheelchair accessible mobility services
One of the most visible shifts in city transport has been the rapid emergence of ride-hailing services, such as Uber, and car flexible car-sharing clubs, such as Zipcar.
Uber is the only ride-hailing operator to deploy wheelchair accessible vehicles in a handful of cities. However, availability is significantly lower than standard UberX. At present, there are currently no wheelchair accessible vehicles available through car-sharing clubs. On both counts, this highlights an issue, but also a major opportunity.
Disabled people are 33% less likely to hold a driving license. As such, disabled people, and particularly those who use a wheelchair, often depend on wheelchair-accessible taxis and services such as dial-a-ride.
Booking the dial-a-ride service in London often requires 24 hours-notice, as does a wheelchair accessible private hire vehicle. For those that hold a license, owning a wheelchair accessible vehicle is often prohibitively expensive, due to high purchase and then conversion costs.
When taken together, this highlights an underserved customer group in cities that taxi companies and car clubs are not tapping into. It also highlights a missed opportunity on the part of city authorities to mandate the inclusion of wheelchair accessible vehicles when granting licenses to businesses operating in this space.
Real-time accessible journey planning and travel information
There has been a major leap forward in the availability of real-time journey planning and transport information platforms. Leading operators, such as Google, Waze and Citymapper have tapped into an abundance of open transport data to develop popular journey planning apps and generate vast commercial returns. Citymapper alone was valued at $362m in 2016.
Despite this progress, there is a conspicuous gap in the provision of accurate minute-by-minute information on transport accessibility. This is even more surprising when considering that one of the greatest barriers to disabled people using transport is uncertainty and poor information. As a result, negative experiences often cause people to avoid similar modes and routes in the future.
One of the key factors at play, as with most elements of transport, is that the information regarding the accessibility of transport is not static.
For example, accessible facilities at motorways service stations are sometimes out of order; buses and trains can be late or at full capacity; lifts at stations are temporarily and unexpectedly broken down.
Transport operators and authorities hold extensive data about their transport networks, which is of significant value to customers and those companies using the data to provide journey planning services (e.g. Wave and Citymapper).
There is a major opportunity to capture the relevant data and provide real-time customer information on the accessibility of transport. This would enable disabled travellers to effectively plan and complete their journeys.
Furthermore, when public transport authorities make their data available to third parties, sharing information regarding journey accessibility should be compulsory.
Accessible autonomous vehicles
The timing of their deployment is hotly debated, however, there is no doubt that the deployment of autonomous vehicles (self-driving cars), in some form, is on the horizon. While needing to be taken with caution, Elon Musk has recently stated that fully autonomous vehicles (AV) are but 'a software update away' on all Teslas, projecting that they will be widely available in the next two years.
At KPMG, we forecast that AVs will make up 25% of new vehicle sales by 2030. Considering that disabled people are 33% less likely to hold a driving license, the deployment of AVs has obvious benefits for improving those without a license's access to transport.
The UK government has recognised that AVs would benefit disabled people by 'improving access to education, employment and healthcare'. It is therefore critical that AVs deployed for public and personal users have options that are fully accessible.
The UK government is taking steps to ensure the appropriate vehicle and service design decisions are considered from the outset. This point featured in the recent Department for Transport 'Consultation on Future Transport' and was a core consideration of KPMG's response.
The accessibility of AVs is also being considered by the Law Commission as part of a wide-ranging review of UK legislation, with the view of accelerating the deployment of AVs. Such steps are welcome; however, this must translate into actions and guidance for AV manufacturers and ride-hailing operators who eventually deploy them in fleets.
The opportunity to improve accessible transport
A revolution in transport accessibility is required in order to help right the systemic wrongs that see those with disabilities at greater risk of poverty, unemployment and unable to access services.
The recent technological advances in mobility present a unique opportunity to tackle the accessibility gap and in doing so realise massive socio-economic benefits.
At this crucial turning point, it is essential that transport operators play a leading role in orchestrating and governing the change. Stakeholders across the public and private sector also need to take the necessary steps to re-consider their products and services from the perspective of travellers with disabilities.
Now is the time for action that will make a real difference.
If you would like to discuss any of the points raised in this article further, please contact David Dew-Veal (david.dew-veal@kpmg.co.uk) or Martyn Sibley (martyn@purplegoatagency.com)
More on Disability Horizons…