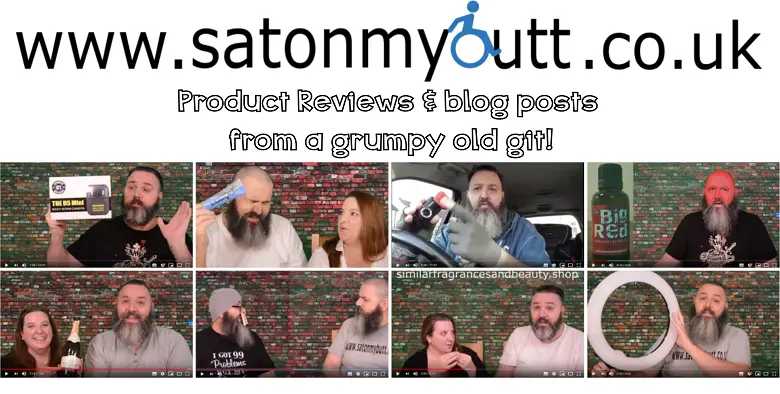 Lifestyle
Satonmybutt: reviewing and vlogging from the 'comfort' of my wheelchair
Wheelchair user Zec Richardson has been blogging, vlogging and reviewing products on his blog Satonmybutt since 2015. This year, we asked him to join the Disability Horizons Shop team to cast his critical eye over our curated range. Here, you can find out more about the man behind our reviews…
My name is Zec (Zechariah), but to confuse matters my wife calls me Darren – she says I am Darren and always will be to her.
It's because I was Darren but I never liked the name, especially when people called me Daz – it was just too Essex, even though I am an Essex lad. So around about the turn of the century, I changed my name by deed poll to Zechariah.
The first time it was used properly was when I was sat in the waiting room at Southend Hospital and a nurse came out of a room and called, "Zechariah Richardson?" I just sat there not realising that was now me!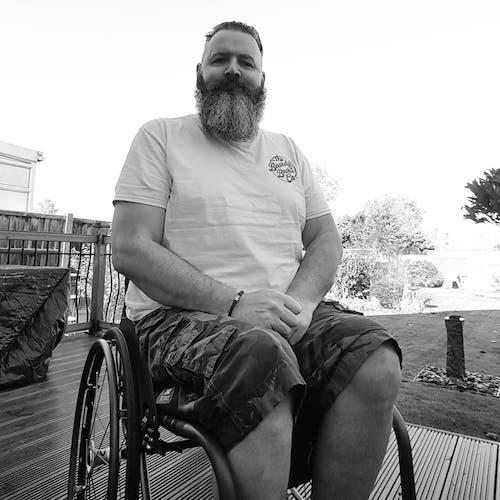 My disabilities
I am no stranger to hospitals – I have had more knee surgeries than is good for me. In 1997 I was also diagnosed with myalgic encephalomyelitis, more commonly known as ME or chronic fatigue syndrome (CFS).
Even though I had a period where I was able to return to work, it flared up again and I have had mobility and chronic pain issues since.
In 2008, I started using a wheelchair when venturing out and about, but ended up using it fulltime a few years later.
I'd had so many years on and off of crutches that it had caused damage to my shoulders, elbows, wrists and hands, so it was no longer possible to use them.
If that wasn't enough, I have suffered from severe anxiety since the late 80s and had a big old mental health wobbly in 1999 when I was treated as an out-patient.
It wasn't until an orthopaedic consultant insisted I see a psychiatrist after I requested amputation of my left leg that I was told I have post-traumatic stress disorder (PTSD).
Starting to blog and review products
I have had many jobs over the years – proof and experimental work with the Ministry of Defence, a firefighter, aircraft engineer, endoscope repairer and pastoral assistant in the Roman Catholic Church. Now, I am a full-time blogger/vlogger.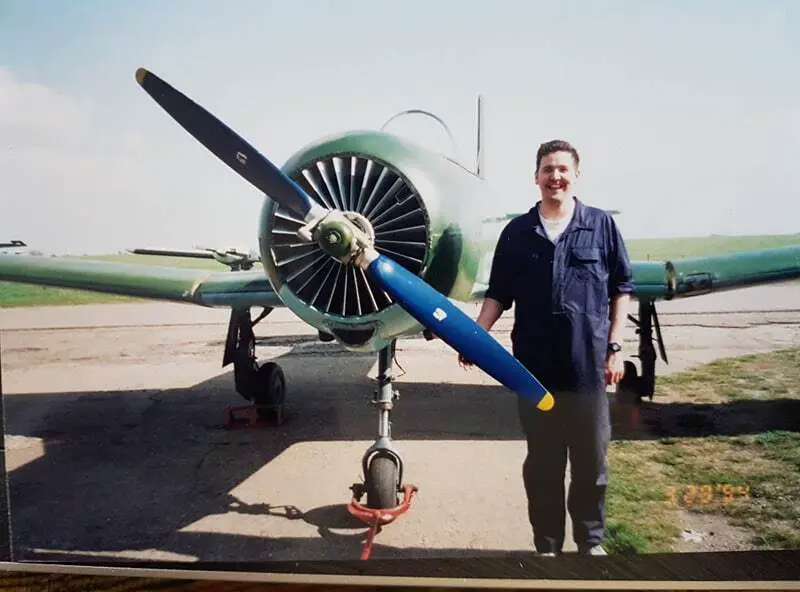 After my disabilities stopped me from working, I started blogging as a way to get a lot of issues off my chest.
I used to be very extrovert and a social beast, but poor treatment by many and bad health made me an antisocial and miserable old bugger. It left me mentally in a bad way.
This form of 'therapy' worked, but I decided to get rid of that blog, even though it had helped. It had got to a point where I felt the posts were quite negative.
So, in 2015, I decided to make a clean break and set up my new blog www.satonmybutt.co.uk. I started reviewing products on and off and in 2017 I started filming reviews for YouTube too.
I love it and I found that it gave me back some of the pride I had previously lost. I had a purpose again!
I think my personality really comes through in the reviews and they have done quite well. I hoping they really take off next year.
I am sometimes joined by my wife for the reviews. I really like reviewing with her and would love to look at more products as a couple.
My other passions
I am now (and cannot quite believe it) 53 years old and have been with Donna for 30 years, married for 25. We have two daughters, a grandson and two granddaughters. My family are great – the girls mix fussing over me with nagging when I overdo it.
My other love is gardening. I would be happy to swap an hour of gardening for a week of very high pain levels and fatigue.
In 2019, with the help of my father in law, I built a Top Bar beehive. It has been a dream of mine to keep bees but I never got round to it. When I became a fulltime wheelchair user, I thought I never would.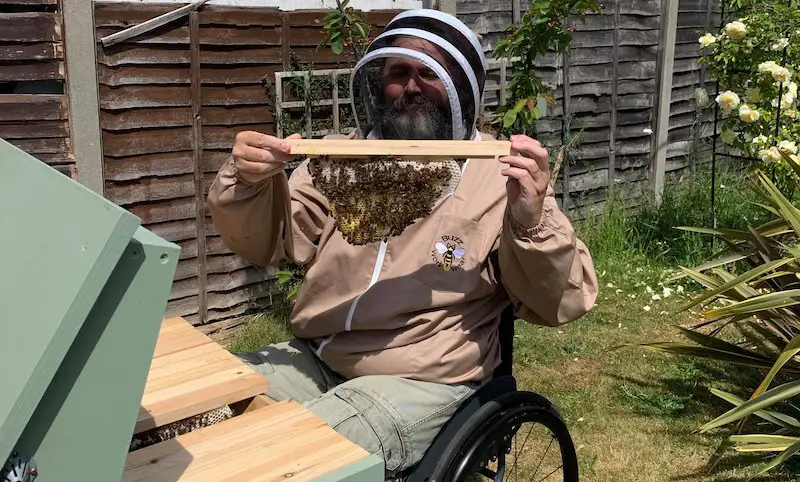 In 2020, we housed a swarm in the hive and it has been amazing. The hive design means I can get right up to it. In addition, the way a Top Bar Hive works means no heavy lifting.
Next year I plan on producing more beekeeping videos to encourage other disabled people to try it. I also want to create gardening videos for the same reason.
I am at my happiest when I am bum shuffling through a border pulling out weeds. I will also be reviewing for a well-known gardening company in 2021.
So that is a basic introduction to me. I want to say a very big thank you to Disability Horizons for asking me to review for them.
By Zec Richardson
If you have enjoyed this review check out Zec's YouTube channel and his website Satonmybutt. You can also find him on Facebook, Twitter, Instagram and LinkedIn.
More on Disability Horizons…