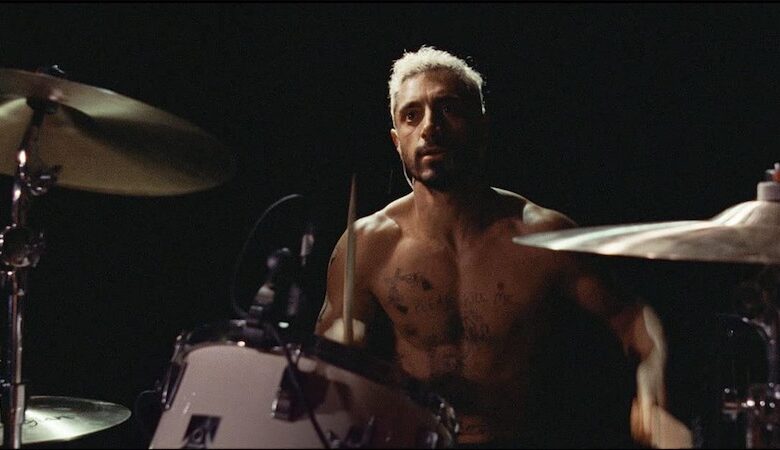 Sound of Metal is a new feature film that follows the dramatic journey of a heavy metal drummer losing his hearing. Despite the film raising awareness of hearing loss, people who are deaf or hard of hearing have criticised the fact the main character is played by a hearing actor.
Sound of Metal plot summary
Sound of Metal is the debut film for director Darius Marder. During a series of adrenaline-fueled one-night gigs, itinerant punk-metal drummer Ruben (Riz Ahmed) begins to experience intermittent hearing loss.
When a specialist tells him his condition will rapidly worsen, he thinks his music career — and with it his life — is over.
His bandmate and girlfriend Lou (Olivia Cooke) checks the recovering heroin addict into a secluded sober house for the deaf in hopes it will prevent a relapse and help him learn to adapt to his new situation.
But after being welcomed into a community that accepts him just as he is, Ruben has to choose between his equilibrium and the drive to reclaim the life he once knew.
Utilizing startling, innovative sound design techniques, director Darius Marder takes audiences inside Ruben's experience to vividly recreate his journey into a rarely examined world.
Is Sound of Metal based on a true story?
This film is not exactly based on a true story, but it depicts elements of other people's similar experiences of hearing loss.
According to TheCinemaholic, the story of Sound of Metal is based on Derek Cianfrance's unfinished docufiction movie Metalhead, which follows a metal drummer as he loses his hearing after his eardrums are ruptured.
Derek Cianfrance gave his blessing to Darius Marder to use the story for his feature directorial debut. In a similar real-life incident, rock band AC/DC's lead singer Brian Johnson lost his hearing for three years after he burst an eardrum.
Criticism over Ruben being played by a hearing actor in Sound of Metal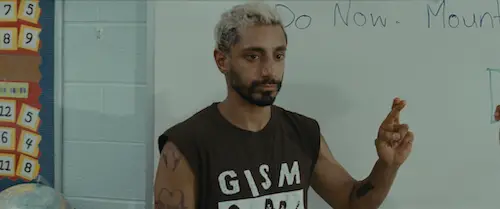 Despite Sound of Metal being a success among film critics and hearing audiences, plus Riz winning Best Actor at the Oscar-predicting Gotham Awards, its impact on the Deaf and hard of hearing community has been ignored, with responses varied, but largely negative, particularly regarding casting a hearing actor as Ruben.
Speaking to Vice UK, director Darius Marder has commented extensively on Deaf representation for the film, saying, "I made it very clear that I wasn't going to represent Deaf people unless the actors were Deaf or from a Deaf culture".
But when it came to Ruben, the filmmaker wanted a hearing actor because the character and audience both had to be "…thrust into an unfamiliar world".
However, Sound of Metal did include Deaf actors for some roles, such as Lauren Ridloff, Chelsea Lee, Shaheem Sanchez and Jeremy Lee Stone, in addition to Deaf extras. But these were all minor characters, at times lacking names or backstories
Jade Bryan, a Deaf filmmaker who founded the #DeafTalent movement, articulates the problem as a failure of representation: "There was a Deaf cast, which is a good thing. However, I felt they were in the movie as a crutch to support a story about the main character."
Another issue people had with the film was that the conversation about the Deaf community felt simplistic because it was catering to hearing audiences who don't know much about Deaf culture or discourse.
Jade, who liked Riz Ahmed's performance from a cinematic standpoint, ultimately felt that Sound of Metal was "a movie made for [the] hearing gaze".
On the other hand, other deaf people feel that their community is being represented in the film and they can relate to Ruben's story.
Yat Li, who is hard of hearing and reviewed the film on his YouTube channel, said that he had to stop watching the film at points in order to catch his breath. Seeing Riz Ahmed's character acting out when he first began losing his hearing brought Yat back to his early teens, when his hearing loss was most impacting his life.
"I wanted to do well, and to show others that I could handle [certain] tasks only to be hit by hurdles because those tasks were hearing related. Finally, my younger self was very angry and confused and anxious, just like Ruben in this film," he says.
You can watch Sound of Metal on Amazon Prime Video.
What do you think of Sound of Metal? Do you think it represents hearing loss effectively? Share your thoughts on Facebook and Twitter @Dhorizons.
By Emma Purcell 
More on Disability Horizons…