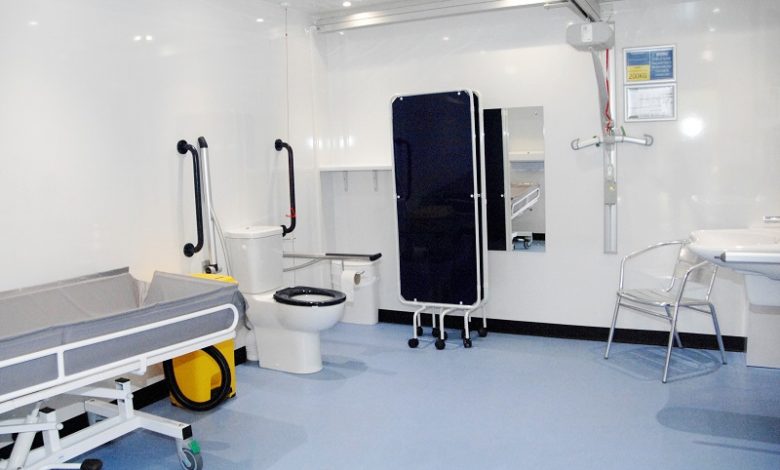 News
Travel & Holidays
£30 million invested to install Changing Places toilets in existing buildings across England
The government has announced a new £30 million fund to install more Changing Places toilets in existing buildings, which will benefit more than 250,000 disabled people throughout England.
UPDATE: 03/08/2021
The new investment was announced on 4th March 2021 by the Regional Growth Minister Luke Hall.
The move follows changes to statutory guidance that came into effect from January 2021 that made the provision of Changing Places toilets compulsory in certain new buildings.
Changing Places toilets are larger accessible toilets for people who cannot use standard disabled toilets, with equipment such as hoists, curtains, adult-sized changing benches and space for carers.
From the 3rd August, councils can now apply for the share of £30m funding to install life-enhancing Changing Places Toilet's in their communities
How will the £30 million funding for Changing Places toilets be delivered?
Councils will be invited to "opt in" to bid for a proportion of the £30m funding so they can install facilities in their communities and boost the number of Changing Places toilets in existing buildings, for example leisure and sports, cinemas, and arts and tourism venues.
District and unitary authorities will receive full details of how they can access this funding soon. Authorities will be invited to complete a short expression of interest to receive a proportion of this funding.
Local Authorities are encouraged to consider where Changing Places toilets are most needed in their communities and are encouraged to work in partnership with other organisations to deliver these facilities, including securing match funding wherever possible.
Organisations that are interested in having a Changing Places toilet installed are recommended to get in touch with their relevant local authority to register their interest in working in partnership with them to deliver a Changing Places toilet in their venue or building.
Expressions of interest must be submitted by 26 September 2021 – to apply for funding please visit the MHCLG & MDUK Changing Places toilets programme.
How does Changing Places toilets benefit disabled people?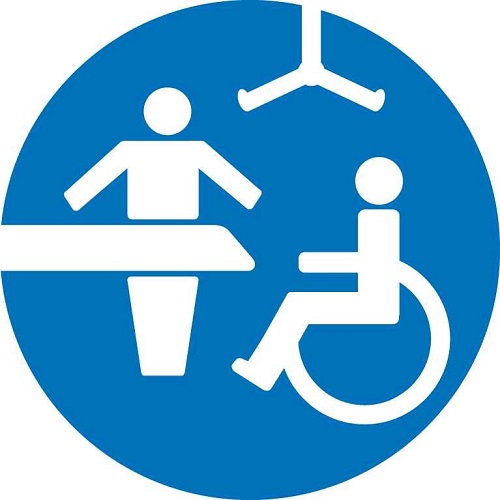 There are currently around 1,200 registered Changing Places toilets in England, but provision needs to increase quickly to improve access for people who cannot use standard accessible toilets and their carers.
In the absence of Changing Places facilities, disabled people and/or carers face:
limiting what they drink to avoid needing the toilet when they are out – risking dehydration and urinary tract infections
sitting in soiled clothing or dirty nappies until a suitable toilet is found or they return home
having to change a loved one on a dirty toilet floor
manually lifting someone out of their wheelchair – risking safety
reducing their time out of the house – restricting their social lives
Evidence suggests social isolation and loneliness amongst disabled people can increase the risk of a variety of physical and mental conditions.
Research has linked social isolation and loneliness to higher risks for high blood pressure, heart disease, obesity, a weakened immune system, anxiety, depression, cognitive decline, and Alzheimer's disease.
Greater social participation arising from a greater availability of Changing Places toilets has the potential to generate some health benefits.
There is potential for the construction of the facilities to be part of the economic recovery from Covid as we expect some of the experts involved in their constructions will be SMEs (subject to local procurement decisions).
Kerry Thompson, Changing Places campaigner, said:
"The biggest challenge I face when going anywhere outside my home is locating a Changing Places facility. They really do make a world of difference when planning days out so today's announcement will open up a whole new world for the hundreds of thousands of people who rely on them.

This wouldn't have been possible without support from Muscular Dystrophy UK, co-chairs of the Changing Places Consortium.

Knowing I have access to a Changing Places toilet lets me enjoy myself without having to worry about finding an accessible facility that can accommodate my needs.

The additional funding from the government to improve facilities in existing buildings across England will give me and my husband the freedom that so many disabled people are desperate for."
This programme will be delivered in partnership with the charity Muscular Dystrophy UK, co-chairs of the Changing Places Consortium, who will provide advice to support councils in their delivery.
Muscular Dystrophy UK, in partnership with MHCLG and the Research Institute for Disabled Consumers, will also be undertaking a call for evidence with users in England to help develop an understanding of user needs and priorities.
To register an interest in participating in Muscular Dystrophy UK's consultation or focus groups please email changingplaces@musculardystrophyuk.org
By Emma Purcell 
More on Disability Horizons…