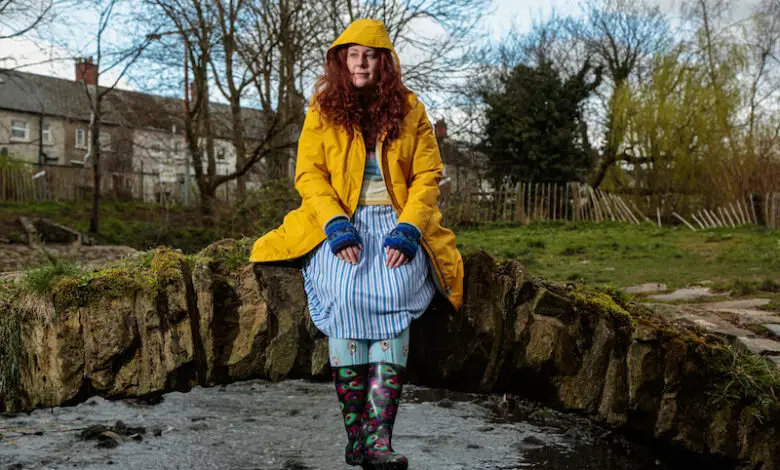 12 D/deaf, neurodivergent and disabled artists based across the UK have been commissioned to produce new film and audio works for BBC platforms this summer, which is part of BBC Arts' Culture in Quarantine initiative.
In addition, from the 14th to 18th June 2021, BBC Radio 3 will be broadcasting a series of radio essays titled My Deaf World, written by a range of deaf individuals and people who work with the deaf community. 
BBC Arts' Culture in Quarantine initiative with disabled artists
The programme is part of BBC Arts' Culture in Quarantine initiative, which has brought the arts into people's homes during the lockdowns.
The 12 new commissions will champion the work of disabled artists by helping them produce work whilst some may have been self-isolating, and provide a platform to explore their experiences of living through Covid-19.
The programme was established in a partnership between BBC Arts, Arts Council England, Arts Council of Northern Ireland, Arts Council of Wales and Creative Scotland to mark the 25th anniversary of the passing of the Disability Discrimination Act into law, forming part of wider disability programming across the BBC.
The film and audio works include performance dramas, dance, comedy, spoken word poetry and animation, with the majority of artists highlighting aspects of the disabled experience of living through the pandemic.
Commissions were selected by a panel including representatives from BBC Arts, Arts Council England, Arts Council of Northern Ireland, Arts Council of Wales, Creative Scotland, Unlimited and the UK Disability Arts Alliance.
The 12 new commissions are:
Silent World is a short music film by Deaf musician Signkid, using rap, spoken word and Signkid's innovative 'sign-slang' to creatively explore how living in a silent world has intensified during the Covid-19 pandemic.
Hen Night is a short film by award-winning theatre and screenwriter/director Vici Wreford-Sinnott, inspired by the writing of award-winning journalist Frances Ryan. Jessica has just had her hen night – a last night of freedom but not in the ways she, or any of us, might have imagined.
Arising out of lockdown, Spectrum Sounds by Andrew Hugill, is a collection of seven short pieces of music, associated with the colours of the autistic spectrum.
Face It showcases comedy drama monologues by writer Miranda Walker about two women exploring how they feel about their faces in the modern swipe-right world, and the impact of wearing face masks to protect against Covid-19. It is produced by Michaela Hennessy-Vass.
How to Thrive in 2050!8 Tentacular Workouts for a Tantalising Future! is a film by artist Kai Syng Tan. It is a call for action for a more creative, equitable and neuro-fantastic future by a 'human-octopussy'.
Adapted from her one-woman show,Earth to Alice is written and performed by Belfast poet and stand-up comedian Alice McCullough, about navigating the twists and turns of bipolar disorder during the Covid-19 pandemic.
Pandemic Parenting: Pandemonium is a dance theatre film by Irish playwright Shannon Yee, exploring the unique challenges for parents of newly born and young children during lockdown.
The Cat, The Mouse and The Sausage is an animation of a Grimm's Brothers fairy tale by award-winning filmmaker Joel Simon.
Louder is Not Always Clearer is a film adaptation of the stage show created by Mr and Mrs Clark and performed by Deaf artist Jonny Cotsen, an honest portrayal of the vulnerability of a Deaf man in a hearing world.
Complexity of Skin is a dance film co-directed, written, choreographed and performed by Matthew Gough and Krystal S. Lowe, exploring touch in periods of isolation and set in a flat during lockdown.
Blind-sided is a radio comedy-drama of a day in the lockdown life of blind comedian Jamie MacDonald as he leaves the familiarity of his home in Glasgow.
AISLE by Ellen Renton and Jess Fig is a short film combining poetry and illustration exploring the disabled experience of going to the supermarket during the pandemic.
Each of the commissioned artists will be assigned an Executive Producer from digital support agency The Space, in partnership with Unlimited. They will mentor and support the disabled artists throughout the production and delivery of their work to BBC platforms this summer.
My Deaf World – a BBC Radio 3 essay series
From Monday 14th to Friday 18the June, BBC Radio 3 will broadcast a series of five essays titled My Deaf World.
Produced by Flashing Lights Media – a deaf-led television production company – the essays, written by activist Abigail Gorman, academic Robert Adam, filmmaker Teresa Garratty, Research Assistant at University College London Sannah Gulamani, and Sign Language Interpreter Sandy Deo, present personal experiences and views exploring what it is like to be deaf in 21st century Britain.
Each essayist has their own personal experience and take on what being part of the deaf community means to them.
Some share the little-known divisions and politics of the deaf community and others share what makes the community so special and unique to the point where some deaf people consider themselves as a linguistic minority rather than disabled.
Listen to My Deaf World from Monday 14th to Friday 18th June each evening at 10:45pm on BBC Radio 3 or catch up on the BBC Sounds app.
By Emma Purcell 
More on Disability Horizons…