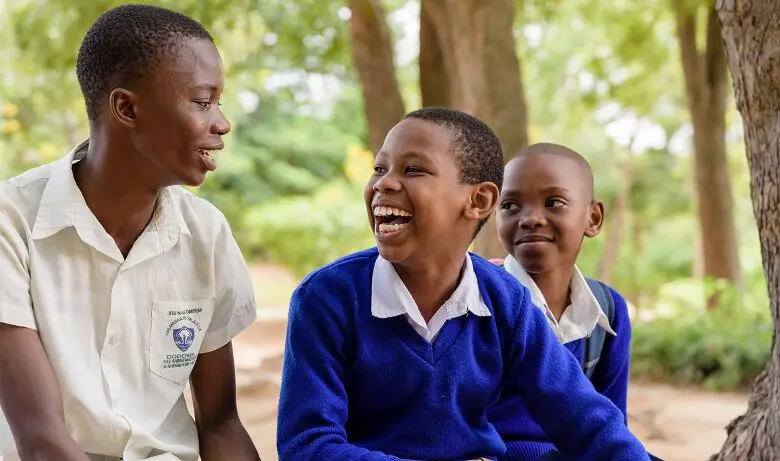 Work & Education
Good intentions won't protect education for disabled girls in developing countries
During this June's G7 summit in Cornwall, leaders pledged to prioritise girls' education in developing nations, in accordance with the UK's Action Plan on Girls' Education. The UK Government pledged £430 million over the next 5 years to the Global Partnership for Education.
The Global Education Summit, which took place in July, is aiming to raise another £3.5 billion for education projects in 90 countries. But are young disabled girls being left behind? Elaine Green from Leonard Cheshire explores.
This year, the Global Education Summit focused on four key areas:
education's reset following Covid
financing for impact
gender equality in and through education
 the ripple effect that education has on sustainability.
The aim is to promote education that can change the world for the better. Ultimately, the summit raised $4 billion (USD) in pledges for global education over the next five years, putting it on track to meet all funding targets.
A fully funded Global Partnership for Education could help 175 million girls and boys to learn and potentially get 88 million more children in school by 2025.
This is all great news, but it's bittersweet. Foreign Aid Spending is set to remain at 0.5% of Gross National Income for the foreseeable future. This reduction, down from 0.7%, was said to be a temporary measure due to Covid-19 spending and represents a loss of £4 billion per year.
To restore funding 'when the fiscal situation allows it' removes any certainty of timeline, with parameters kept vague and, potentially, changeable. At Leonard Cheshire, we believe this could be problematic, and something that could effectively make the cut permanent.
The risk to education for disabled girls in developing countries
Foreign aid provides thousands of people with the opportunity to improve their lives. The G7 pledge looks diminished in light of the number of community and education projects that may close due to the loss of government funding.
At Leonard Cheshire we see thousands of disabled girls benefit from education and community projects, a great deal of them made possible by foreign aid.
Young women we work with, like Susan from Kenya, who faced discrimination because of her disability, were only able to access education due to community projects and catch-up centres. These learning centres allow inclusive practice and prioritise the girls' needs.
The stigma of disability still exists in many poor communities. To eliminate this challenge, education initiatives need to take place, to train teachers, local leaders, and parents. Our 20/21 disability education programmes taught 2,916 key figures about inclusive education, as well as over 3,000 parents.
What we need is a concrete plan for the restoration of the foreign aid budget to ensure that these global community projects may continue.
The impact of a pledge to educate girls is at risk when health and social projects are undermined, including those around child marriage, period products and pregnancy.
Importantly, those with disabilities may not have community support, denying them an inclusive environment and an education.
In short, pledges will only go so far if we don't commit to addressing the factors that block girls from accessing quality education.
The importance of education for disabled girls
Girls' education is more important now than ever, as recent events threaten to prevent thousands of girls from accessing school.
Despite the UK's continued investment, roadblocks and circumstances continue to change and disrupt positive steps. Without a defined commitment to the restoration of foreign aid, these girls may permanently face a loss of opportunity.
The cost of meeting the £4 billion cut amounts to an income tax rise of less than 1p to the pound. This seems like a minor cost to pay to help hundreds of thousands of struggling people.
The UK Government needs to create a more detailed plan, with quantitative targets, for restoration of the Foreign Aid Budget.
As a global leader, Boris Johnson needs to ensure that the UK is championing international support and development and not leaving the most vulnerable behind. Pledges are welcome, but they will remain just that unless we have concrete plans for delivering on them.
By Elaine Green from Leonard Cheshire
More on Disability Horizons…