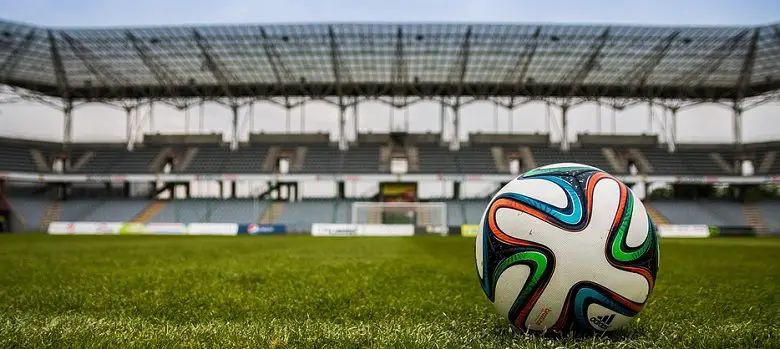 Azeem Amir is a visually impaired professional footballer and founder of Learn with ESS, which provides disability awareness training for businesses, schools and colleges in the UK. He is also currently studying for a masters degree in sports management.
In this interview, we speak to Azeem about his disability, how he started his career in sport, competing at a professional level and his motivations for starting his own business.
What challenges did you face growing up with your disability and how did you overcome them?
I attended a mainstream school but found it hard due to the lack of support and understanding from staff about my needs and desire to be independent. My parents were told that I needed to go to a special needs school, but they didn't want that for me.
After a lot of persistence, I eventually got external support through my local council. With that and help from my family, I learnt how to use Braille and the other skills needed to be independent.
Becoming a blind footballer
How did you get into blind football playing for England and start competing at a professional level?
I started playing football as a hobby at an early age and really enjoyed it. As I kept playing, my passion for the sport grew.
In my early teens, I heard of a programme called Talent Pathway, which oversees the delivery of national talent camps and provides support and development progression for athletes through different stages.
Through this, I was scouted as the coaches could see that I could play. It all happened so fast that I decided to take it up as a professional career.
Unfortunately, I missed out on joining other athletes at the 2020 Paralympic Games by one kick in training, which was really disappointing. But I am preparing for the next Paralympics.
Can you tell us a bit about how blind football is played?
Blind football is a 5-a-side sport. Four outfield players, except for the goalkeeper who is sighted, wear a blindfold.
The coaches stand behind the players and speak as a guide to say where the goal is. The players are reliant on the sound of the ball, which has a bell inside it.
You can find out more about how blind football works by visiting the FA website.
What would you say has been the highlight of your career so far?
When he made his debut in Japan in 2018. It was a real privilege to get invited to a game and represent his country at the highest level.
In your opinion what attributes does a successful footballer need to have?
They've got to have good co-ordination skills, confidence, a growth mindset to get better and good communication skills.
When you train and exercise do you use any special equipment to assist with your workouts?
When training at the gym I have a personal trainer to help and support me if needed. For example, with reading the equipment display screen. Other than that, I train like anyone else.
What advice would you give other disabled people who might be interested in taking up football?
Give every sport a go and try other recreational sports as well. It's good to have a selection to enjoy so that you don't get bored with one. Make sure that you do something that makes you happy.
Working to increase disability awareness
You did an inspirational Ted Talk a few years ago to increase people awareness around disability. What was the experience like for you?
It was an honour to be invited to do a Ted Talk about disability, to highlight that people should never underestimate a blind footballer's potential.
This led me to work with companies and raise awareness. I want people to feel inspired and to change how they perceive those with disabilities.
Please can you tell us about your business and how it aims to help disabled people?
Learn with ESS, which stands for 'education sport and speaking', is a disability awareness programme that provides interactive training and activities through education, sport and speaking to address issues surrounding disability. I want to change the way disability is perceived.
In our training delivery, we put non-disabled people in disabled people's shoes by trying a range of different sports activities using wheelchairs and blindfolds, covering a range of different impairments.
We also deliver motivational talks to schools, colleges and businesses across the UK.
What inspired you to start your business?
Through playing blind football, people regularly approached me to ask about my disability. This got me thinking: that there must be something I can do to help educate and raise awareness about disability.
Learn with ESS started in February 2020 and officially launched after a year of running it as a pilot in March 2021.
What challenges did you face when starting your business and how did you keep motivated?
The Coronavirus pandemic had an impact on the business as we couldn't deliver physical activities or in-person training. However, despite that, we managed to set up and deliver motivational talks and training online.
What advice would you give other disabled people thinking of starting their own business?
It's important to get people around you who are enthusiastic and can remind you why you started your business and believe that you can achieve.
Do something that portrays your personality and something that you are passionate about.
What are your plans for Learn with ESS in the future?
I want it to grow organically and geographically, and to then take it internationally across the globe to schools and colleges. I would also like to tailor it to all audiences.
To find out more about Learn with ESS and to get in touch visit Azeem's website.
You can follow Azeem on Facebook, Twitter and Instagram
Interview by Zubee Kibria
More on Disability Horizons…