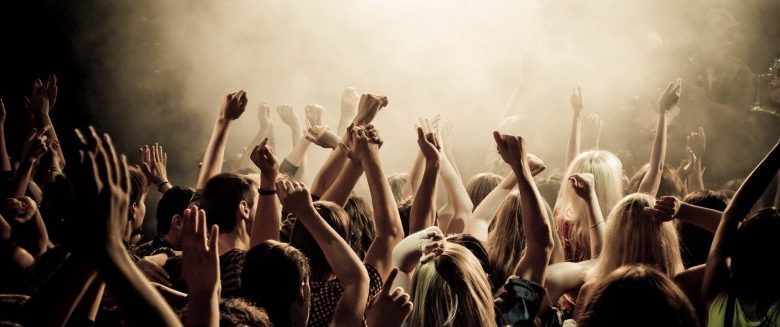 Have you ever bought tickets to see your favourite artists but got there only to find you can't? We're sure you have. Keen concert goer, Lorraine Howard, has had mixed experiences with venues so knows where is good, and not so good, for  people with disabilities. Read on to find out whether these venues hit the right note.
I am a wheelchair user, as is my brother, and going to see bands at Wembley with our dad was one of our favourite things. Now, my daughter and I go to see a lot of musicals, so I've checked out the accessibility of a lot of venues, particularly in London and Birmingham.
Overall most venues, theatres etc will cater for all your needs and are very helpful. If you are unsure of anything, give the venue a call and I'm sure they will be very accommodating. Every venue now has disabled toilets and the Changing Places toilets are slowly increasing, which makes life so much easier.
Parking isn't a problem if you have a Blue Badge and I always check it out before I go. I do tend to get the train if I don't have to walk far and especially in the summer when it's warm.
So here is a breakdown of some of the venues I've been to…
Wembley Stadium and Wembley Arena
Seeing Michael Jackson and Madonna at Wembley Stadium in the late 80s has to have been the best concerts ever. The view was brilliant, being put on a platform overlooking the rest of the crowd was such a good idea and there was never a problem not being able to see. Make sure you speak to someone at the venue about it to explain your circumstances and needs.
Wembley Arena has always been great for wheelchair access too and the view of the stage is brilliant. The buzz of seeing your favourite artist live is so exciting and I still get the buzz now, the atmosphere is always amazing.
National Exhibition Centre
When I attended college in Coventry the National Exhibition Centre just outside of Birmingham was only 20 minutes away and we were always going to see bands there. I've seen everyone from Whitney Houston to Rihanna, from Kylie Minogue to Lady Gaga. The experience there years ago was sometimes frustrating – they did have a platform for wheelchairs but if you were in an electric wheelchair, like myself, you weren't allowed on it, so we had to sit at the bottom to the side of the crowd.
We still had a great view of the stage and it was close, but as soon as the band came on stage everyone stood up and I couldn't see a thing. I remember seeing Bros and we were literally seated in the crowd, Bros came on, everyone stood up and we watched the whole concert with the view of people's backs, I wasn't happy.
Many times I complained and I was always told the electric chairs were too heavy for the platform, I paid the same as everybody else and it didn't seem fair.
The Genting Areana Birmingham
The NEC, now called The Genting Arena, have the access so right – we love going there! They have a platform each side of the arena for wheelchairs so you have a fantastic view where ever you sit. Obviously, the quicker you ring for your tickets the nearer to the stage you are and so as soon as the tickets go on sale I'm on the phone!
They have disabled toilets and have now installed a Changing Places toilet with a hoist, which makes life so much easier for me. It means I can now have a drink and enjoy myself without the worry of not being able to go the toilet.
The Barclay Arena Birmingham and 02 Arena London
I've also experienced The Barclay Arena in the centre of Birmingham and o2 Arena and again they make sure you have the best views. All around the arena, high above the crowd, they have small sections so you could fit about 4 wheelchairs on. I never have a problem not being able to see now.
I'm sure arena's all around the country have these facilities and it makes your night so much more enjoyable, so it's worth asking what their access is like in comparison to these great examples. A lot of the smaller venues have lifts now and an area where you can watch a show comfortably – again, it's worth asking about what facilities are available.
Cheap concert tickets
Concert tickets can be really pricey but now most venues do concessions and will let you have a free ticket for your carer if you can't manage on your own. Some places will need to see your Blue Badge or they will ask you to pick up the tickets from the box office so they can see for themselves before they hand the tickets over that you are genuine. Having the free carer ticket has made it a lot easier, the Beyonce tickets at £70 each were just way to expensive and I couldn't have afforded to pay for two tickets but the one ticket was affordable.
By Lorraine Howard
Check out…
• Official Theatre: accessing London's theatres
• 5 top tips for using accessible travel in London
• The British Paraorchestra releases its first single
Don't forget to get in touch by emailing us at editor@disabilityhorizons.com, tweeting us @DHorizons or sending us a message on Facebook.