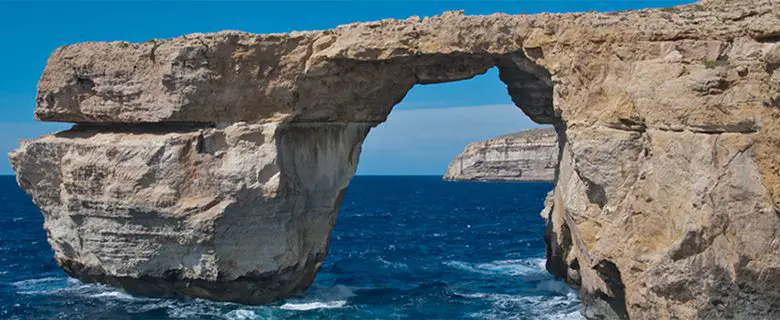 Situated halfway between the coasts of Sicily and North Africa, Malta is an increasingly popular choice for a getaway. With its Mediterranean climate, sunny beaches and stunning architecture, it's easy to see why Malta holidays are all the rage.
Apart from anything else, they make for an excellent antidote to the long, cold British winter. But there's no shortage of things to do either. Here are a few suggestions to help you while away the hours…
Relax on sunny beaches
Even if you're not a beach person it's worth spending some time down by the beautiful sands and waters, if only for some of the stunning visuals on display. Long seafront walks are an alternative to getting sand everywhere! Mellieha Bayis Malta's largest sandy beach, and can be easily reached by wheel chair accessible buses that run from Valletta. Be warned, however: its popularity with families means it can get very busy in the summer months.
Look out through the Azure Window
Arguably Malta's most famous tourist destination at the moment, the Azure Window has been featured in a number of films and TV series over the years, the most recent being HBO's all-conquering Game of Thrones. It's an archway created by waves crashing against the cliffs and causing the surrounding rock to erode: a stunning natural phenomenon that needs to be witnessed first-hand – and quickly. Board a boat to Gozo and catch it before it disappears.
Explore the cities
If you're tired of sunning yourself on the beach, there's plenty to do in Malta's diminutive capital city Valletta. Why not take in the dazzling interior of the baroque St John's Co-Cathedral? Or if you're more interested in 20th century history, the Malta at War Museum, which details the country's suffering at the hands of the Luftwaffe? Outside of Valletta, meanwhile, Mdina, or the Silent City, offers you the chance to gather your thoughts as you wander carefree along its charming, cobbled streets. An experience not to be missed!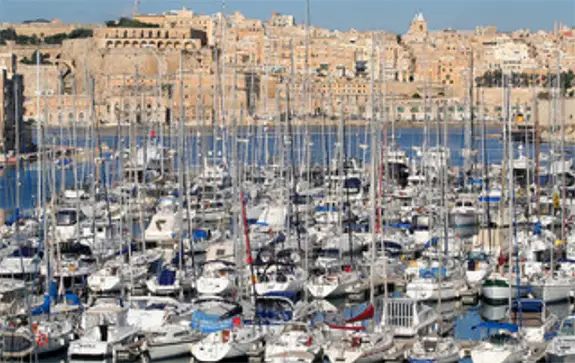 Accessibility
Despite gains made in recent years, Malta can still sometimes be problematic for disabled tourists. The pavements, in particular, can be difficult to negotiate in a wheelchair but the public transport is wheelchair accessible. That said, the country's population is slowly forcing the powers that be into action; and the Malta Tourism Authority has recently launched the EU-funded project Accessible Culture For All. The country's capital is generally easy to navigate, with the exception of some of the steepest streets; any party hoping to see the Azure Window, however, should research accessibility arrangements to Gozo prior to departure.
Whether it's lying back in the sun, absorbing cultures in the intriguing cities or even taking to the waters, both a leisurely and active pace of life will reward you will beautiful sights and memories in Malta.
Images by Berit Watkin and John Haslam, used under the Creative Commons license.
Check out…
• Wings of freedom: skydiving with a disability
• Get fit for 2015: Q&A with disabled Zumba instructor
• Accessible travel is adventure travel
Get in touch by messaging us on Facebook, tweeting us @DHorizons, emailing us at editor@disabilityhorizons.com or leaving your comments below.