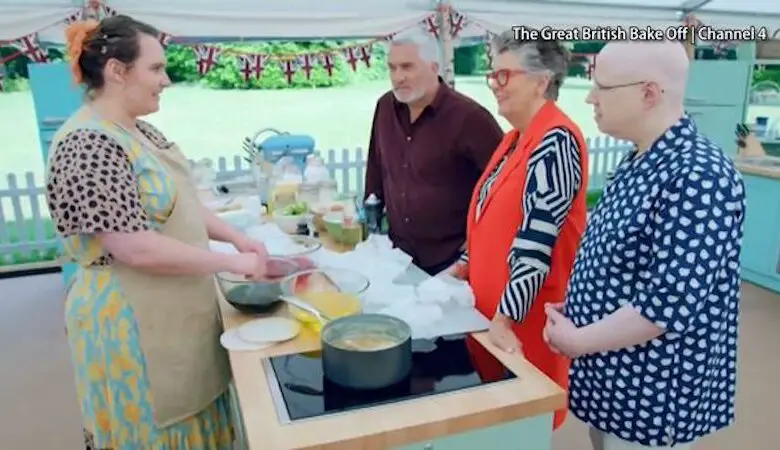 Great British Bake Off contestant Lizzie Acker has revealed she has ADHD and dyslexia while competing in her quarter-final showstopper on the programme last Tuesday.
The 28-year-old from Liverpool wanted to use the 'free from' week to highlight and celebrate special educational needs.
---
The Great British Bake Off is looking for home bakers from all walks of life for Bake Off 2023.
If you have a disability or health condition and love baking – apply NOW: www.applyforbakeoff.co.uk
---
Lizzie Acker celebrates her neurodiversity on the Great British Bake Off
The quarter-final episode saw the bakers scurrying to craft 12 identical dairy-free ice-cream cakes for the signature challenge, whilst the technical had them cooking vegan sausage rolls.
View this post on Instagram
Lizzie, who works at a Jaguar car factory, said: "My first challenge was ice cream with almond brittle, and the judges both liked the flavours and textures.
With my vegan sausage rolls for the technical challenge they thought they were a bit overbaked but had good flavour and lamination."
It was during the showstopper challenge that Lizzie was finally able to blow the judges away with her multicoloured gluten-free coconut sponge cake creation that was crafted to celebrate her special educational needs.
"For my showstopper I wanted to celebrate SEN [special educational needs] – it's all about being different. I get a lot of brain fuzz and I wanted to show that in my showstopper."
Lizzie has Attention Deficit Hyperactivity Disorder (ADHD), a condition characterised by behaviours such as hyperactivity, impulsiveness and inattentiveness. She also has dyslexia.
"I felt that was the best cake I have ever made in my life, and I walked out of that tent with my head held high."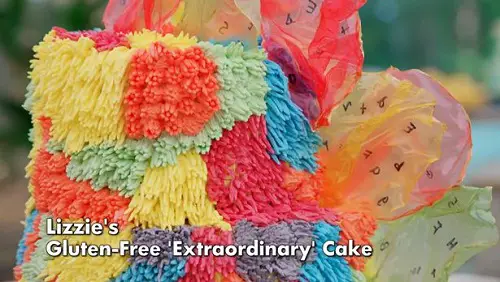 It was co-presenter Noel Fielding that had to deliver the bad news to the contestants that it would be Lizzie leaving them.
During her departure, judge Paul Hollywood said: "It's really sad to see Lizzie go as she is from my neck of the woods. She has been up and down over the weeks, but this week she has done really well.
"The problem was she came up with an ace, but then everybody else did."
Lizzie told her 40.7k Instagram followers: "It was amazing to see such a positive response to neurodiversity; 1 in 7 people in the UK are affected by it. I'm made up that people felt represented and could relate to my brain fuzz cake.
I was lucky enough to be diagnosed whilst still in primary school, giving me years to adjust and be accepting of myself and accepting of the times I need to ask for help and accepting of my messy baking style.
I honestly see my differences as a positive as they let me look at life in a different light. I hope people can start to see their differences as a positive too."
Follow Lizzie Acker on Instagram and Twitter.
What did you think of Lizzie's performance on Bake Off? Were you pleased she opened up about her ADHD and dyslexia? Share your thoughts in the comments box or on Facebook and Twitter @DHorizons.
Other Bake Off contestants with disabilities
Lizzie is not the first disabled contestant to compete in the Bake Off tent. The most well-known disabled contestant was Briony May Williams.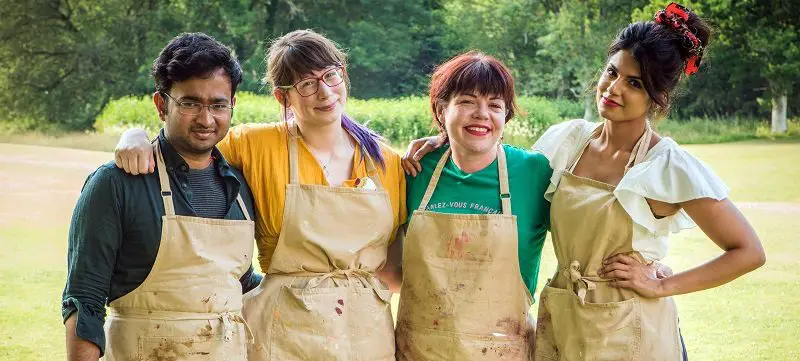 In 2018, Briony made it all the way to the semi-final but her disability wasn't revealed until cake week when she referred to her "little hand".
She was born with a birth defect meaning her left hand did not develop properly when she was born.
Since Bake Off, Briony has become a presenter for the Channel 4 programme Food Unwrapped, in which she travels to parts of the UK and around the world researching different foods and drinks.
She has also made appearances on Loose Women, The Steph Show, Beautiful Bakes With Juliet Sear, Blue Peter and Cbeebies' Something Special.
Read our interview with Briony May Williams on Disability Horizons. 
In 2020, Marc Elliott, a single father who became a leg amputee following a motorbike accident, was another disabled contestant to show off his baking skills in the tent.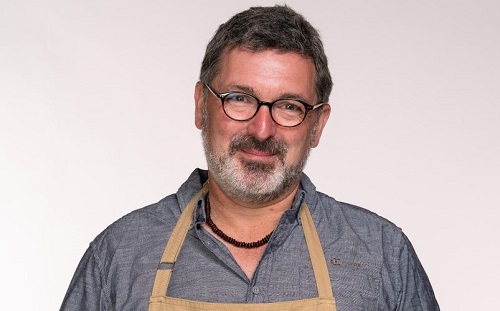 He found baking therapeutic during his rehabilitation. Like Lizzie, he also made it to the quarterfinals.
You can watch the Great British Bake Off Tuesdays at 8pm on Channel 4 and stream the series so far on All4.
Apply for Bake Off 2023
The Great British Bake Off is looking for home bakers from all walks of life for Bake Off 2023.
If you have a disability or health condition and love baking – apply NOW: www.applyforbakeoff.co.uk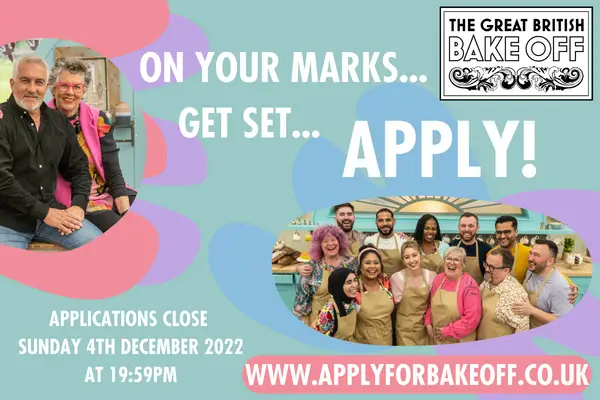 By Emma Purcell 
More on Disability Horizons…