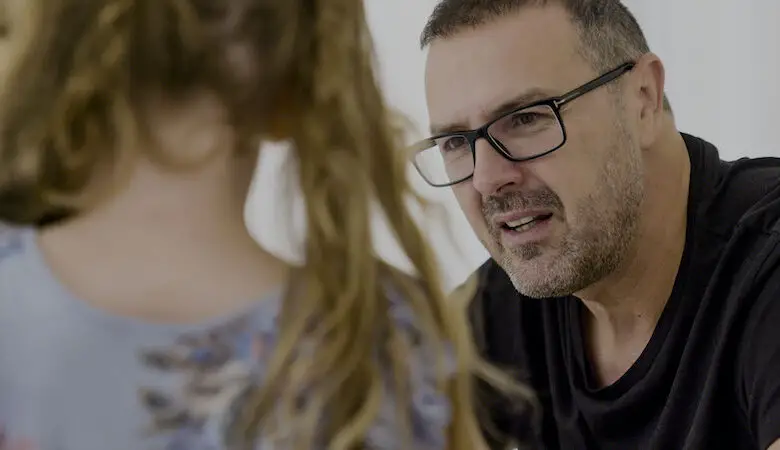 In a new one-off BBC documentary titled Paddy And Christine McGuinness: Our Family And Autism, TV presenter Paddy McGuinness and his wife Christine share the challenges they face raising three autistic children and watch them try and understand what it is like to live with autism.
Paddy McGuinness and his family
Paddy McGuinness, 48, is best known for being a stand-up comedian, actor and TV presenter on many primetime shows, including Take Me Out, Top Gear and A Question of Sport.
His 33-year-old wife Christine is a former model who won Mis Liverpool in 2007 and also made a guest appearance on the reality show The Real Housewives of Cheshire.
The couple has three children, eight-year-old twins Leo and Penelope, and five-year-old Felicity. All three have been diagnosed with autism, a condition that means your brain works in a different way from other people and can impact how you interact with the world.
Paddy struggled with the initial diagnosis and what it meant for his family's future. Christine accepted the children's diagnoses more quickly than Paddy.
In the documentary, she tells us how she sees herself in her kids and threw herself into supporting the children, while Paddy focused on his work and providing for his family in the best way he knew.
Our Family And Autism
This raw and intimate documentary was made over a number of months, following Paddy and Christine at home, as well as meeting other parents, experts, and people on the autism spectrum, including footballer Paul Scholes, who has a 16-year-old non-verbal autistic son.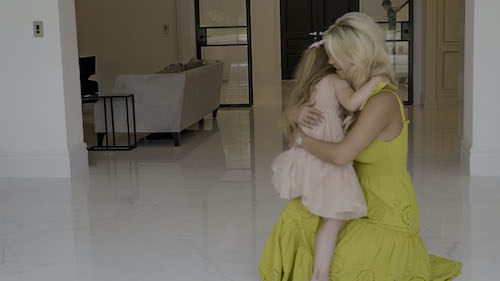 In the early days, like many parents, Paddy went down the rabbit hole of Google research trying to find out why all three of his children are autistic.
During the programme, Paddy reveals he fears that his autistic children will 'never know how loved they are'.
He said: "What gets to me with them all is – and again, this is only how I think – I think, "Will they ever know how loved they are? Do they understand what love is?"
Struggling to hold back tears, Paddy added: "So, when I'm with Leo every night in bed, I'll always say to him 'Who loves you more than anything else in the world?' And he'll go, 'You do.' And I'll say, 'Who's your best friend?'
And he'll go, 'You are.' I'll go, 'Do you love daddy?' And he'll go, 'Yeah.' But I'll think to myself, 'Is he just saying that, or does he know that?'".
Paddy and Christie met Professor Simon Baron-Cohen at Cambridge University, who says: "It's just who the person is… with their unique strengths and challenges."
Having started from very different places, over the course of filming and learning more about autism, Paddy and Christine move closer together and come to a much stronger understanding of what autism means for their family.
Christine McGuinness diagnosed with autism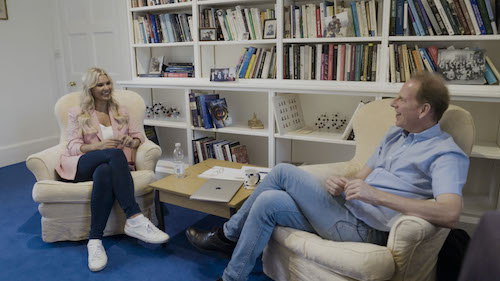 During the filming of the documentary, Professor Baron-Cohen tests Paddy and Christine's autistic traits, and the results start a whole new journey for the couple when they find out Christine also has autism.
Following her diagnosis in August 2021, Christine gives her reaction to the news in her new book, My Beautiful Nightmare:
"I have been confirmed as autistic. It's strange, but I've noticed there are little hints throughout my life that I'm autistic and more like my children than I ever could have imagined.
My issues with food, my social ­struggles, how hard I find it to make friends and stay focused, and my indecisiveness. The way I float through life reminds me of how my eldest daughter Penelope is.
It all makes sense now. And as much as I'm not totally surprised, it's still been emotional for me to accept, but it's a relief as well."
Paddy And Christine McGuinness: Our Family And Autism will air on Wednesday 1st December 2021 at 9pm on BBC One.
By Emma Purcell 
More on Disability Horizons…