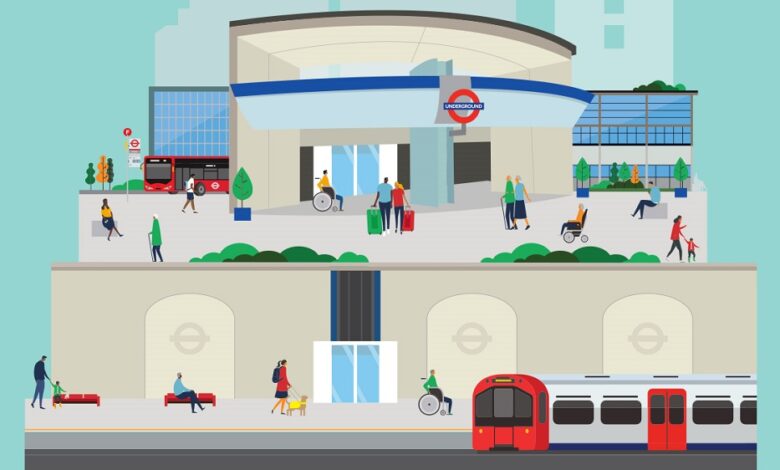 Transport for London (TfL) has been working to make many of London's Tube stations step-free. TfL wants to expand this further, but that will take time and money.
It needs your help to prioritise the Tube stations to make step-free, and to understand what really matters to you when it comes to making your journey through London easy, whatever your circumstances. Read on to find out from TfL how you can get involved and make a difference.
---
Take TfL's online survey or call 020 3054 6037 to give your views.
---
Why TfL wants your views
We want to hear from people who rely on step-free access on the Tube network about what is most important to them.
Over the next few months, we will be carrying out a consultation with all of London's diverse communities, to help us shape our future approach for step-free Tube stations.
Everyone should have equal access to easy, safe and reliable transport to get them home, to their job or place of education, connecting them with the people and things they enjoy, allowing them to travel confidently.
Step-free access across the transport network plays a critical role in providing these opportunities for many older and disabled Londoners, as well as parents and carers.
While step-free access is especially important for these customers, step-free access can also make travelling easier for everyone, like those who might be carrying luggage or equipment for their job.
The consultation will be delivered using our new 'Have your say' consultation platform, in addition to a range of community and stakeholder conversations.
What TfL wants to know
We want to know what features in a step-free Tube station are most important? For example, is it more important that a step-free Tube station has an interchange on to another line, or, that it is next to a bus station? Is it more important for a step-free station to be near to a town centre or, to a hospital?
We're asking for your priorities, rather than specific locations, so we can apply this to every Tube station in London and see which step-free locations will benefit the most people.
This will help create a fairer delivery programme that puts the needs of people who rely on step-free access at the heart of our decision making.
This feedback, along with passenger data, transport modelling, third party funding opportunities, design and engineering investigations, will help us shape how we prioritise and deliver step-free stations into the future.
The questions we're asking have been shaped with input from our Independent Disability Advisory Group, as well as a number of key organisations we engage with that represent older and disabled Londoners.
While we don't currently have funding to deliver more step-free stations beyond our existing programme, this consultation will help us take action to meet London's needs as soon as funding becomes available.
---
Get involved by taking the online survey or calling 020 3054 6037 to give your views. 
---
What does the step-free Tube network look like now?
Since 2016, 21 Tube stations have been made step-free, the most recent being Osterley (October 2021), Battersea Power Station (September 2021) and Nine Elms (September 2021). You can find out more here on the TfL website.
You can also use this map showing stations that are already step-free. The page also includes user videos from a range of disabled people, including presenter Sophie Morgan and Paralympian Baroness Tanni-Grey Thompson.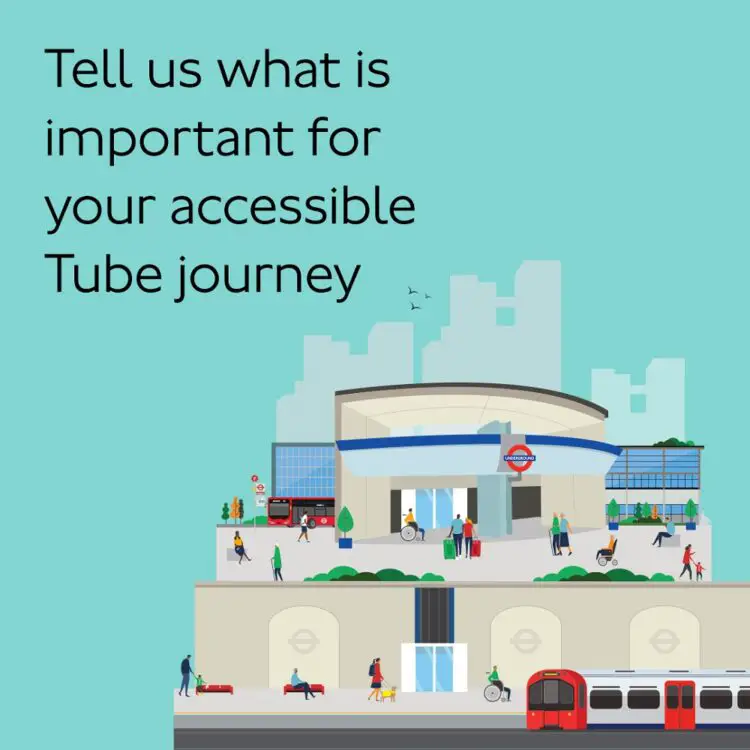 How YOU can make a difference to the Tube network
The consultation will be open between 2nd November 2021 and 10th February 2022. We will then analyse what people have told us and share our findings in the spring of 2022.
To give us your views, please complete the online survey or call us on 020 3054 6037. You can also use our textphone service on 0800 112 3456, or use audio reply.
If you would like us to post you a copy of the survey, please let us know by calling us on 020 3054 6037 or email us at haveyoursay@tfl.gov.uk. We would be happy to post as many copies of the survey that you and your group may need.
There are also Easy Read versions of our consultation materials and easy read survey.
How else can you get involved?
As well as sharing your thoughts in our survey, we will also be hosting sessions across London so we can engage directly with the people who use and rely on step-free access. Details will be added to this article shortly, so please check back.
We are holding webinars throughout the consultation period, you can register for one of our webinars at this link. You can also let us know if you would like us to come and hold a public meeting in your area.
Please provide us with your email address letting us know that you are interested in joining the webinar and we will send you joining instructions.
If you have a meeting or web group you would like us to share more information with, then please contact us at haveyoursay@tfl.gov.uk.
How you can contact TfL
If you have any questions about the consultation, please email us at haveyoursay@tfl.gov.uk or write to us at FREEPOST TFL HAVE YOUR SAY. You can also phone us on 020 3054 6037 to leave your name and number and we will call you back.
By Transport for London
More on Disability Horizons…