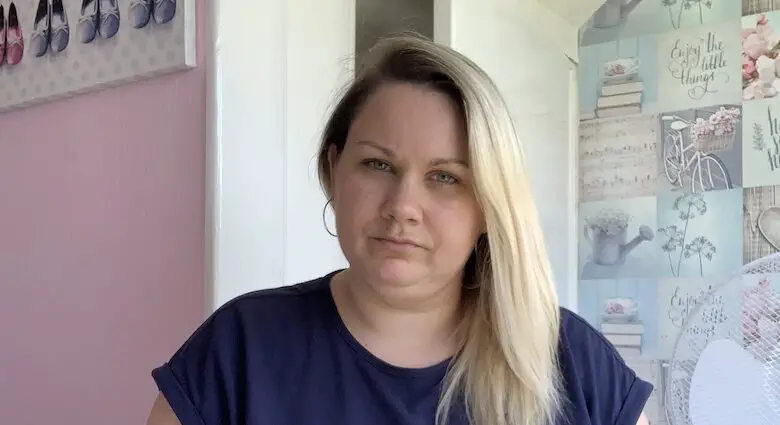 Victoria-Jayne is a legal and disability blogger who has been making changes to accessibility through law and journalism. She has been part of the Academy for Disabled Journalists since May 2020. She completed the Certificate Foundation in Journalism back in December 2020 and is currently doing the ADJ's Diploma in Journalism.
In this interview, Victoria-Jayne shares her career background, her disability, her experience studying the journalism course and her goals for the future.
Victoria-Jayne on her career background and disability
Can you tell us about yourself and your career background?
Looking back 10 years, if someone had said you will be studying a diploma in journalism I would have laughed.
My life was in a very different direction back then, but then again ask anyone of my friends or family and they would say "with Victoria-Jayne, nothing surprises us anymore."
I'm 35 and live in Surrey. I grew up with my mum and nan, who showed me how to be everything I am in this world.
My background has been a vast one from travel agent to Walt Disney World expert, to having my own educational business to performing in shows at the Theatre Royal Windsor and Richmond.
In 2012, I embarked on a course with the Open University and in 2018 I graduated with a law degree. In 2021, I went on to obtain my LPC and my Master's in law.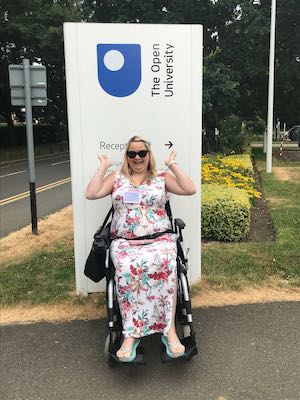 Before gaining my wheels, you would often find me performing on stages in musicals. Since giving up my dancing feet, I have found a passion for writing.
What is your disability and how does it affect you?
At the age of six, I was diagnosed with Type 1 diabetes. My world exploded. I learnt to adapt but it has not come without challenges. In 2005, I had nine admissions to intensive care because my body stopped responding to a new insulin I was put on. Doctors told my family to prepare for the worst but one thing I am is a fighter and this time, I really did fight for my life.
In 2014, following years of doctors being unable to find the cause behind my other difficulties – problems with my spine, painful muscle spasms and subluxations – I was diagnosed with Dopa Responsive Dystonia and Ehlers-Danlos syndrome.
My medical history is somewhat complex and I tell the many medical professionals, "I think I'm just greedy and got in the queue for most things going".
My PAs will come in after a few days off and the first thing they say is "okay what have you done this time?".
I could write a whole article on things that have happened that, unless there, you would not believe, from impaling my teacher's foot with a javelin to firing a cannula into a door frame by accident at a hospital and breaking a finger from wringing out a dishcloth!
Victoria-Jayne on her gateway to journalism
Why did you start your blog and what kind of content do you write?
In 2020, I set up Legally Powered, to showcase the difficulty in accessing the legal profession for individuals with disabilities. This has since evolved to all accessibility problems.
Whilst studying for my law degree, I joined my law society as a news reporter. I already had a passion for writing as I had some poetry published in The Young Writers books in my teens and this position brought my passion out again. The next year I was elected as news editor.
During a trip to a law fair, it became apparent that the legal system was not as accessible as I thought it would be. Many chambers did not have to accommodate my wheelchair as they were listed buildings.
I took my fury at this prospect out in my writing, and I soon realised people listened.
I write to promote change in the systems by highlighting the good and what needs to be done to make it better. I find this approach works with companies.
I then realised it was not just the legal system that I could use my writing to influence. It was then that I started to write about other accessibility issues.
What inspired you to join the Academy for Disabled Journalists?
In 2020, lockdown had not long begun and the prospect of being in for days on end was filling me with dread. A friend of mine sent me an advert for a journalism course knowing of my passion for writing.
It was a new initiative called the Academy for Disabled Journalists (ADJ) and it was looking for individuals to join and study for a Certificate of Foundation in Journalism (CFJ) through the National Council for the Training of Journalists (NCTJ).
I must admit I was sceptical at first. I hadn't heard of Ability Today that was running it, so was concerned about what I was getting myself into. Now I am laughing as I write this as I had nothing to be nervous about.
From the first conversation with Grant (Founder of Ability Today and the Academy), I was put at ease. The whole team are amazing, you can approach them about anything.
What was your experience like on the course and what kind of journalistic skills did you learn?
We met every week with our tutor, Vanessa, who taught us how to write in a journalistic style.
The tutorials were an hour and a half with a 5-minute break. This helped those like me that found it hard to concentrate for long periods. The sessions were also fun, so you never got bored.
It taught me so much. It took me a while to get my head around the material as I was so used to writing in a particular way but actually when I was shown how to write for newspapers, magazines and feature articles it all made sense.
We were shown how to put together a news segment for radio, which I think was by far my favourite. However, this assignment was optional as some are.
I never felt out of place on the course. The accessibility was great. They catered for every disability.
They would send you the PowerPoint presentations in advance so for myself, who takes extra time to read things as I have dyslexia, I could prepare for lessons. They even had a transcribing service for those who are deaf.
If I said I was having a bad day others understood. Some days I would turn my camera off as I was in bed in my PJs. I was never judged.
The sessions are all recorded so we could watch them back at a later stage. The course could be done in your own time at your own pace. You have up to two years to do the course.
You have dates the assignments were due, but it was your choice if and what you submitted.
I did shock everyone, as I worked quietly behind the scenes and in the December of 2020 handed in the last of my assignments. In January 2021 I was the very first student of the Academy of Disabled Journalists to pass the CFJ.
Would you recommend this course to other people?
Definitely. I loved my time on the course and I would recommend it to anyone with a passion for writing or wanting to go into journalism. You set the pace and control your journey with a fantastic team by your side.
We have had fantastic masterclasses with the likes of Diane Ridley from ITV News, Frank Gardner from BBC, Martin Wright, Editor-In-Chief at the Shropshire Star, Gemma Stevenson from Sky Sports and Louise Hastings from Sky. All these individuals are now on my social media pages as contacts. The networking opportunities are amazing.
Victoria-Jayne's future plans in journalism
What have you been doing since completing the CFJ?
In October 2021, I enrolled on the Diploma in Journalism with the Academy and NCTJ. It's the next step up so it is a little harder going.
I want to continue on my route of writing about accessibility issues and making a change, in which in modern Britain, accessibility should not be as much of an issue as it is.
I am already making a start as I am on the procedures committee for Disabled People for the UK Supreme Court.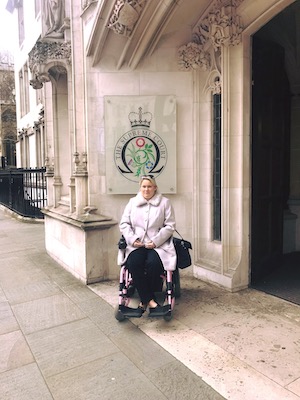 What is your ultimate dream?
I don't know if I have an ultimate dream, but I have lots of goals. The first is passing the diploma of course. I have a goal of making the Shaw Trust Disability Power 100 list. To get that far you know you have made a difference.
Another goal is to finally meet Grant. I can hear him saying now "when are you coming to visit me?". We live 20 minutes down the road from each other and are yet to meet. So, this one is top of my agenda.
The dream would be to make a difference and be the change. I can see myself still writing. I would like to be writing for more magazines and combining my knowledge and experience from my legal background with my passion for journalism.
By Victoria-Jayne
You can find out more about Victoria-Jayne by visiting her blog Legally Powered and following her on Twitter and Instagram.
You can find out more about the Academy for Disabled Journalists by visiting the Ability Today website. The application deadline for the Certificate Foundation in Journalism has been extended until Thursday 21st April 2022 at 5pm.
More on Disability Horizons…