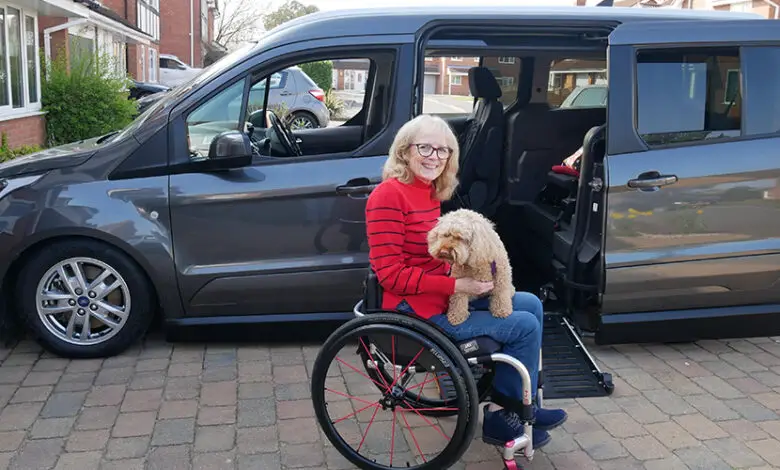 Retired teacher Susan sustained a spinal injury in 2015 after a tree fell on her when out jogging. Susan is now a full-time wheelchair user and deals with chronic pain. Her life changed dramatically after the accident, but she has found freedom and independence with her Sirus Internal Transfer wheelchair accessible vehicle (WAV). Here, Sirus Automotive shares her story.
Before my accident I could just jump in the car and go out, go to the shops, to the park, to visit my grandchildren. I felt robbed of that freedom. Now that I have my Sirus Internal Transfer WAV I have my freedom back!
I have been a Sirus customer since 2021. I had seen videos of its Ford Grand Tourneo Connect on YouTube and I eagerly waited for their Internal transfer wheelchair accessible vehicle option on it to be released.
Simple WAV operation
To get in and out of my Sirus WAV, all I have to do is press the button on my key fob, and the side sliding door and ramp open and in I go!
It only takes around one minute to get in, whereas my previous vehicle took at least 5 to 6 minutes.
The Sirus vehicle means I don't need to mess around with clamps, winches etc, it is 'fuss-free' and everything I wanted. I wouldn't swap it for the world.
Sirus fitted my driving adaptations – I have an over ring and a brake fitted.
Watch our video to see how Sue and Monty are ready to go in just 1 minute 45 seconds!
Life before my Sirus WAV
Before I had a Sirus wheelchair accessible vehicle I had an adapted Ford Focus. I had to dismantle my wheelchair and lift it into the car. Doing this caused pain and aggravated my back.
I began a search for a WAV that enabled me to transfer internally. I then went on to purchase an adapted Seat Alhambra. I had a winch that clamped to my wheelchair and it pulled me up the ramp. I then transferred from my wheelchair to the driver's position.
This solution really wasn't suitable for me. I had a control to operate the ramp and another one for the winch, both of which had to be operated whilst holding my keys, phone and dog lead – it was all just too much. I used to look for reasons not to use it because it was such a hassle to go out.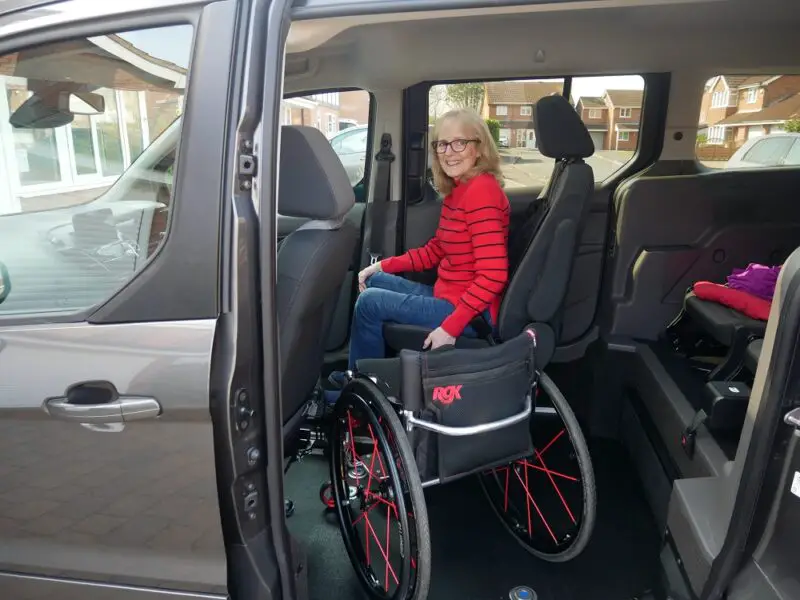 RGK wheelchair
I have an RGK SUB 4 manual wheelchair, which I've had for around a year. This works brilliantly with the Sirus Internal Transfer WAV – it is neat, lightweight, and easy to manouvre, and transferring to the driver's seat is never an issue for me.
The six-way seat base works so well for me. I don't need to rotate it, I just move it forward and backward to find the perfect transfer position.
Before I make an easy transfer across to the driver's seat, I secure my wheelchair using simple to use straps designed by Sirus.
WAV ramp and side sliding door
I can operate the vehicle using the remote, so as soon as I open the front door I click the button and the powered ramp and door open.
My dog Monty travels in the front passenger seat, she is very secure and loves travelling up front next to me!
Side entry WAV
The fact that I enter from the side is brilliant. It just means that when parking I look for a space on the end or any standard-sized Blue Badge bay. There is plenty of space to get in and out using a side entry ramp.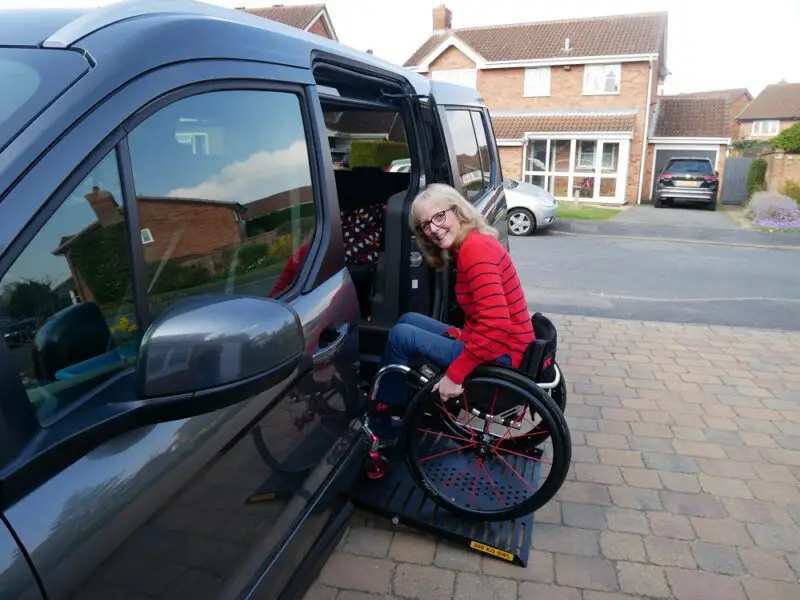 Rear seats
We use the two rear seats all of the time. My passengers find them so easy and comfortable. There is also a handy footrest that you can pull out for added comfort.
Standard WAV boot with automated tailgate
Also, the boot is fabulous. I didn't have one with my previous WAV and it's really spacious. I take various equipment with me and there is nothing I cannot fit in there.
The boot is operated automatically, all I have to do is press the key fob to open and close it! It's a brilliant feature.
Drive quality
The drive quality of the Ford Grand Tourneo Connect is excellent. It is comfortable, smooth and easy to drive. The vehicle itself is bigger than I imagined, which did concern me before I took delivery, but now I'm driving, it's just great. The rear-view camera is also brilliant. I couldn't be happier with my new Sirus mobility vehicle.
By Sirus Automotive
More on Disability Horizons…