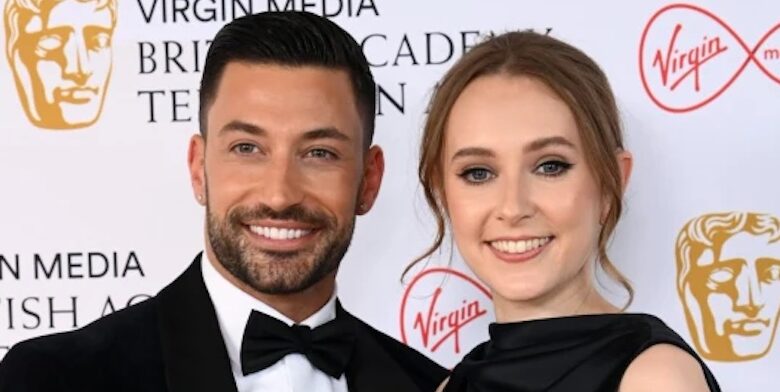 Entertainment & Culture
News
Rose Ayling-Ellis continues to shine a light on sign language by winning a BAFTA and signing a CBeebies bedtime story
Deaf actress and Strictly champion Rose Ayling-Ellis has again shown the importance of British Sign Language (BSL) by winning a TV BAFTA for the must-see moment, in which she performed part of a dance in silence during one of her routines on Strictly Come Dancing last year. Rose has also become the first celebrity to sign a story in British Sign Language on CBeebies Bedtime Stories.
Rose and Giovanni win BAFTA must-see moment for their silent dance on Strictly
2021 Strictly Come Dancing champions Rose Ayling-Ellis and Giovanni Pernice were awarded Virgin Media's Must-See Moment for their silent dance to Symphony by Clean Bandit. 
This was their couple's choice dance, in which they stopped the music for several seconds during their performance to highlight what it is like for Rose to dance as a deaf person. 
The dance had over 10 million viewers and received 2.1 million YouTube views, making it one of the programme's most-watched performances of the series.
At the 2022 British Academy Television Awards ceremony – which took place on Sunday 8th May in London – Rochelle Humes, who was presenting the award, announced the winner to Rose in sign language and the audience signed their applause. 
After accepting the award, Rose said:
"Thank you to every single person who has voted for us. It's a very special moment for us and hopefully, it's shown how powerful TV can be, where actually it can influence and change things.

It's even helped with BSL and made people stand up more for British Sign Language and just better deaf awareness and positive attitude towards people. We've still got a long way to go but it's such a great start."
Despite the efforts made to include BSL to announce Rose and Giovanni's award, BSL did not appear throughout the BAFTA ceremony, which led to complaints from deaf and disabled communities. 
The EastEnders actress, who has been deaf since birth, has actively campaigned for BSL to be recognised as an official language and be given legal status in the UK.
In April, a bill was passed in the House of Lords to legally recognise BSL as an official language in England, Wales and Scotland, after being championed by MP Rosie Cooper.
Read more about Rose's time on Strictly and watch the award-winning moment in our article Deaf actress Rose Ayling-Ellis wins Strictly Come Dancing 2021.
Rose Ayling-Ellis signs a CBeebies Bedtime Story for Deaf Awareness Week
Rose made her debut in CBeebies' story corner when she told the story of a young bear and his dad on their journey into the discovery and management of deafness.
She signed Can Bears Ski? written by Raymond Antrobus and illustrated by Polly Dunbar, a story which draws on the author's own experience to show how isolating it can be for a deaf child in a hearing world.
Ahead of the broadcast, Rose said:
"I am super excited to read my first CBeebies Bedtime Story in British Sign Language and it's even more wonderful to share a story written by a deaf writer. I hope deaf children enjoy the story and it inspires hearing children to want to learn BSL more!"
This is the first-ever BSL signed story, which is also subtitled, with Rose speaking only to introduce the story and afterwards to say goodnight to the young audience.
Rose's CBeebies Bedtime Story aired on Sunday 8th May to mark the end of Deaf Awareness Week. This is the first of two stories she has recorded for CBeebies.
CBeebies Bedtime Story is on daily at 6:50pm and on BBC iPlayer, with episodes signed by a BSL interpreter airing every Saturday and Sunday.
By Emma Purcell 
More on Disability Horizons…