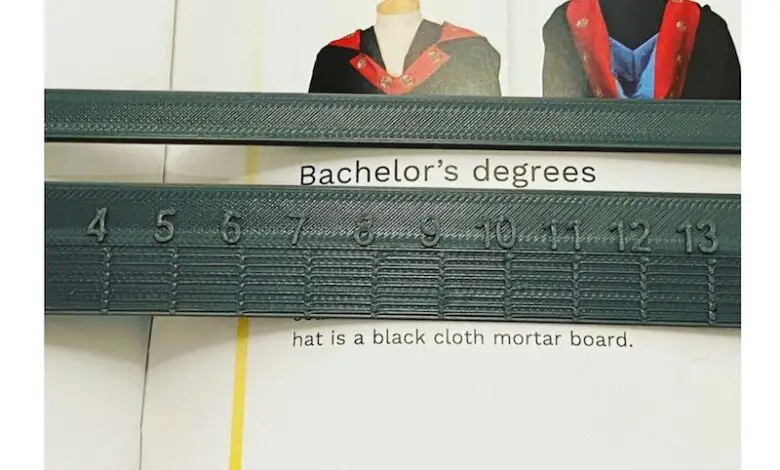 Stroke survivor and PhD student Bradley Cory has won the Best Eco-Friendly Inventor Entrepreneur Award at the SJL National Start-Up Business Awards for his design of an eco-friendly reading tool – a dyslexic ruler reading aid – for people with learning difficulties, such as dyslexia and ADHD. 
 Who is Bradley Cory?
Bradley Cory is a 26-year-old PhD student from Chatham in Kent. He had a stroke when he was just 16 years old due to a brain haemorrhage. Bradley now lives with left-sided weakness, fatigue and pain. 
He is a full-time PhD student at the University of Greenwich studying Biology and is passionate about combatting the 'disability tax' by inventing and making more useable items to help disabled people live their lives better, at an affordable price, by using 3D printers and eco-friendly materials.
Barrier-Free World dyslexic ruler reading aid
 Bradley set-up a company called Barrier-Free World in 2020 where he creates products using his own experiences.
His best-selling item is an affordable, low-cost, reading aid that doubles up as a ruler to help neurodivergent people read more effectively and faster.
He invented the dyslexic ruler four years after being diagnosed as dyslexic at university.
Dyslexia, ADHD and other learning difficulties make it challenging to focus on one line at a time.
This incredible reading aid blocks out text on the line above and below so that people reading can concentrate more.
One year ago, Bradley invested in purchasing a 3D printer and set about creating a reading tool that was different from the competition. It was priced significantly less, eco-friendly, sold in different colours and doubled up as a ruler too.
The dyslexic ruler can be used by adults and children and is perfect for school, college, university, at work or even as a gift.
The dyslexic ruler reading aid is available to purchase in five different colours at the Disability Horizons Shop.
 SJL National Start-Up Business Awards 2021
 On Tuesday 16th November 2021, it was announced Bradley had won Best Eco-Friendly Inventor Entrepreneur Award for his reading aid at the SJL National Start-Up Business Awards.
The award included a £2,000 start-up business grant, one year's mentorship and a PR campaign.
The SJL Foundation was established in June 2019 and is a Charitable Incorporated Organisation (CIO) registered with the Charity Commission. Simon Lancaster is the founder of the SJL Foundation and one of the trustees.
50% of funds that the SJL Foundation raise goes to the start-up business grant fund and 50% goes to Acorn's children's hospices, which provides specialist palliative care for babies, children and young people with life-limiting and life-threatening conditions, as well as support for their families.
Commenting on being announced as a winner, Bradley said: "Using my experience being disabled and my start-up business, I want to make an impact for all disabled people. We are tired of the 'disability tax' where we are charged a higher price for products because they are aimed at disabled people; and we have no other choice.
He added: "The SJL Foundation grant will enable me to fully take-off as a small business owner and buy the new 3D printers and establish my brand identity, but mostly, to put my stamp on the world by making it a Barrier-Free World inventing and manufacturing low-cost products for disabled people across the world."
Head to the Disability Horizons Shop to get yourself a dyslexic ruler reading aid for £2.50.
By Disability Horizons  
More on Disability Horizons…