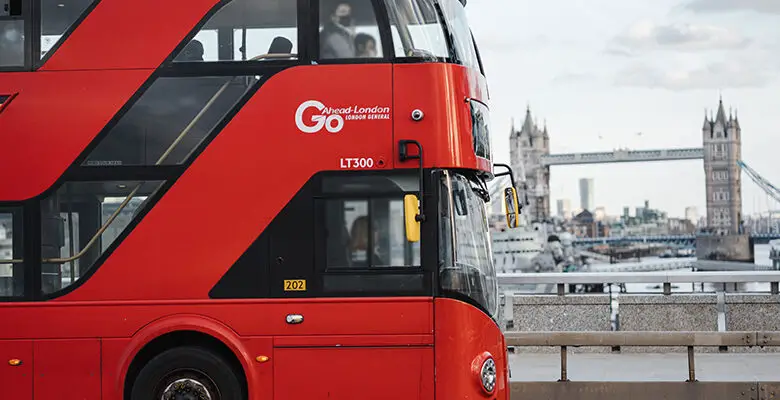 Travel & Holidays
How TfL is working to minimise disruption for disabled passengers on London buses
Transport for London (TfL) is working to create change. It wants to minimise congestion and pollution in the city to make a real difference to climate change. 
To do so, it's proposing to expand the ultra-low emissions zone and cut some bus routes in central London. But it's mindful of the impact on anyone who lives in London or visits our capital, including those with a disability or health condition. That's why it's asking for your views on how it will affect you. 
Here, we talk to Michelle, who is leading the bus route consultation, about what TfL is doing to minimise disruption for disabled people, and how you can make your voice heard.
We are currently consulting on proposals to cut the number of bus routes in central London to make our network more efficient and to help us to minimise congestion and pollution.
We have always adjusted our bus network to reflect our changing city, but the fallout from the pandemic on how London busses are used and on our finances has led us to do a wider review.
We know that changes to bus routes can be disruptive for anyone, but particularly for people who reply on a regular and accessible route to give them independence.
Changing that can have a big impact, whether you are visually impaired, use a wheelchair, have a neuro-difference or any other disability.
That's why we're doing everything we can to minimise the possible effects of bus route changes.
But we need to hear from you first – your views on how it will make a difference to your journeys will help to shape the changes we make.
Take our survey on London bus routes to give your views by 7th August. There is also an Easy Read version of the survey and a British Sign Language video with audio.
You can find out more details about which bus routes are affected by visiting the bus routes page on our website.
Who do we want to hear from?
We want to hear from a variety of people who live in or frequently visit London and use our buses. We would particularly like to hear from people who have a disability or health condition, as well as parents, carers and organisations that support disabled people.
We understand the importance of accessibility, equality and inclusion and that everyone should have the right to access our bus services.
For example, we know that if you:
are blind and visually impaired, you benefit from having a regular bus route that takes you straight from your home to your destination with minimal walking to and from the bus stop.
are deaf or hard of hearing, a set bus route can be invaluable as they are memorable and you can use hearing loops and visual digital information that may not be available on other forms of transport.
have limited mobility, you may only be able to walk short distances and therefore require bus routes that stop close to your destination.
use a wheelchair or mobility scooter you may rely on certain bus routes for easy access to pedestrian areas or because underground services are less accessible.
have a nurodifference, such as autism, having set routines and the chance to focus on a certain route when travelling is incredibly useful, so change can impact your wellbeing.
If you resonate with any of these examples and want to give us your feedback on how, when and if you use London buses, then please fill out our survey.
This consultation is to find out if you are using London buses, how often you are travelling and how our proposed changes could impact your journey, particularly if you have a disability or health condition.
Any changes that are made, we aim to make sure it does not disrupt or minimise access to London for disabled people. In some cases, these proposals may improve your access in and around London.
Please complete our online survey to let us know what else we need to consider – you have until 23:59 on 7th August. It should take 15 minutes or less to complete.
Accessible formats of the survey
We also want this consultation to be accessible to everyone, so we have created:
If you need to translate the TfL information into another language, please use the 'select language' button in the bottom left-hand corner of our bus routes page.
How TfL is minimising the impact of bus route changes
There are a number of things we're doing to make any changes easier for people…
Minimising any additional waiting time where people do need to change buses (for example by ensuring connecting services operate relatively regularly or by aiming to ensure people can change at the same stop or that there is minimal walking distances between stops if they have to change)
Reviewing bus stop and street design and layouts in locations where changing bus at the same stop is not possible (e.g. providing new or improved crossings)
Improving the experience at bus stops and shelters – especially where we expect more people to be changing. This could include new bus shelters with improved lighting, wayfinding, and customer information (such as the new real-time digital information displays being trialled on bus route 63)
Improving customer information on the bus, the TfL website and the TfL Go app

to provide people with real-time journey planning and information about how to interchange between bus routes and other services

New Equality, Diversity, and Inclusion training for bus drivers, which is being developed in partnership with a specialist training provider and will help drivers to provide even better assistance to customers who need it most
Continuing to deliver a range of measures that reduce bus delays and improve journey times (known as bus priority). We are working to enhance journey times, including through creating permanent 24/7 bus lanes on the Transport for London Road Network. This is following a successful trial, using technology to give more green time to buses at traffic lights, and continuing to support and encourage boroughs to deliver bus priority measures on their roads. Reducing journey times will both attract new customers and increase the services we can run with our available resources.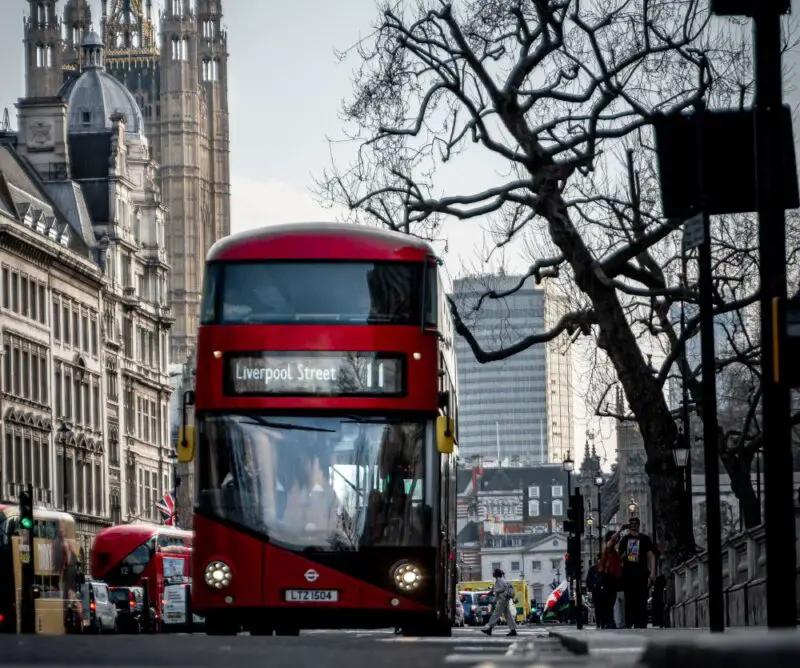 Using an Equality Impact Assessment
All the proposed changes have been arranged into 'neighbourhoods' of north, east, south and west London to provide a picture of how the bus network in that area would change.
You can see all the details for these 'neighbourhoods' and download the proposals by clicking this neighbourhoods link. The 'neighbourhood' proposals have also been recreated in Easy Read format.
There are 15 neighbourhood documents, and four night bus documents. All can be found in the 'Easy Read documents' section on our bus routes page. You can also view the changes using our bus route maps.
Before putting the proposal together, we undertook an Equality Impact Assessment (EqIA) for each "neighbourhood" affected by the proposals.
The EqIA identifies and examines in more detail what positive and negative impacts these proposals may have on people with disabilities or health conditions, together with our equality objectives and how we propose to mitigate any negative impacts.
All of this will be taken into account as part of the decision-making process on the proposals.
The EqIA will be kept under review and updated to reflect any relevant new information, including information that comes in as part of the consultation process.
The full version of the current EqIA for each 'neighbourhood' of proposals can be found in the 'Documents' section on our bus routes page.
How the Equality Impact Assessment works in practice
To understand how we could minimise disruption for disabled people and those with health conditions using the EqIA, we first reviewed pre-pandemic (2019-2020) bus usage to understand how many passengers travel on each route on a typical weekday.
Looking at the proposed changes alongside the pre-pandemic journeys, we were able to determine how many journeys would be possible without people having to change between buses – a positive outcome that would mean minimal disruption.
Where people were going to need to change, we looked at whether it would possible for people to change buses without having to change between bus stops.
We also looked at bus passenger demographics for each route, where data is available, principally older and disabled people who use Freedom Passes and younger people with concessionary tickets.
This, along with Census data for each borough, helped us to gain an understanding of how many disabled passengers or those with health conditions might be impacted.
Where same-stop interchange would be possible, existing facilities are being reviewed as part of the EqIA process. The process will also help to identify opportunities to introduce new shelters, seating or countdown signs.
Where passengers might have to move between different bus stops in the future, the EqIA examines the pedestrian route between stops so that we can identify any potential safety or accessibility concerns, (e.g. are pedestrian crossings available, is the route free from obstacles such as street furniture etc.) and therefore improve them.
We believe the initial EqIA sets out the impact of the proposals clearly, and we have used all the available data to identify the people we think are affected.
But the data only carries so much insight. The consultation exercise itself provides the opportunity for people to tell us what they expect the impact to be on them. Only with this kind of feedback can we get a full understanding of the effect of these proposals, which will help us to identify further opportunities to mitigate the impact.
Take our survey now to make your voice heard and your views count.
Analysing the consultation data with independent assistance
To make sure that we analyse the consultation data thoroughly and make sense of everybody's feedback, we will collect further advice from an independent body.
The Independent Disability Advisory Group (IDAG) helps shape our work to keep London moving, working and growing in a way that works for everyone. Its advice is invaluable as we are committed to making London more accessible and inclusive.
IDAG provides strategic and practical recommendations, which are based on best practice for inclusivity, informed by evidence and supported by lived experience.
It has 10 paid members with a variety of professional expertise and lived experience of disability. The members are not employed by TfL or the Greater London Authority (GLA) to ensure the group's independence.
IDAG helps us to better understand the impact of its policies, projects and programmes on disabled customers. 
It evaluates and influences our strategies, policies, services and projects, highlighting where change is needed to reduce barriers to travel.
These barriers may be practical (e.g. lack of seating), psychological (e.g. someone feeling anxious) or attitudinal (i.e. from staff or other passengers). Recommendations will be based on best practice, informed by evidence and supported by lived experience.
It encourages us to move beyond compliance and to think creatively 
and inclusively about how our transport network can work for everyone, 
today and tomorrow.
It has strong working relationships throughout our business areas and feeds into our diversity and inclusive governance structure, which helps us to embed accessibility and inclusivity.
IDAG is not a campaign or sign-off group and is not a representative of all disabled visitors or Londoners. It is also not an access group to solve detailed access problems – access consultants and charities will usually be used in these situations.
With this particular consultation on changing bus routes, IDAG has helped identify the impacts these changes may have on disabled passengers.
Take part in the London bus routes survey (closes 7th August) to have your say on how we can make London buses accessible and our city cleaner for all.
By Michelle from Transport for London
More on Disability Horizons…